Planning on spending your golden years in one of the best retirement communities in Southwest Florida? You wouldn't be the first to consider a sunny paradise as the backdrop to your life once you've exited the workforce and started planning the rest of your years. If you are in the process of searching for which city has the premier retirement communities in Southwest Florida, look no further! The team at Modern Movers, the expert Southwest Florida movers that the community relies on, has investigated which are the best cities to live in Florida for retirees and made this quick guide to make the process a breeze.
Bradenton, FL
Home to Southwest Florida retirement centers and more mixed neighborhoods alike, this area is the perfect place to consider for your next home. Steeped in history and culture, with a healthy mix of bars and restaurants to boot, these are the areas within the city we recommend that every hopeful potential resident should consider:
Harbour Isle

Perico Bay Club

Mirabella

Wildewood Springs



The best part of this area's options in retirement communities in Southwest Florida is the price ranges that the real estate market has. Truly, anyone can one day call this place home.
Fort Myers
If you are looking for retirement communities in Southwest Florida that focus on fun more so than comfort, then when you're relocating to Southwest Florida, you absolutely must consider Fort Myers as your next destination! Some retirement communities in Florida's city of Fort Myers to consider are:
Verandah

Renaissance

Seven Lakes

Pelican Preserve
While Fort Myers and Bradenton are perfect for the needs and wants of so many people coming into the state, what is the best city to retire to in Florida, according to our professional movers?
Naples
While all of the previously listed retirement communities in Southwest Florida are amazing places to call home once you're done with the rat race, we are forced to select a winner due to the nature of this article. While we recommend all of these, among many others, our pick among the best of the best cities to retire to in Florida goes to Naples! These are the main locations to consider if you decide to call this lovely area home:
Verona Walk

The Quarry

Treviso Bay

Vineyards
This city offers a great mix of nightlife for seniors, restaurants, beach life, and the like with a healthy dose of leisure. Calling this place home would be great for people of all ages, but for retirees, there really isn't anywhere else you'd rather call home.
Expert Movers in Southwest Florida 
If you are considering moving to, from, or within any of the above-listed locations, or any of the other amazing retirement communities in Southwest Florida, be sure to contact Modern Movers! Our expert residential movers will work around the clock to ensure that your experience is unlike any other you've had before with another moving company. Be sure to also read some of our other articles to learn more about life in the region, the industry of relocations, and much more.
Related Readings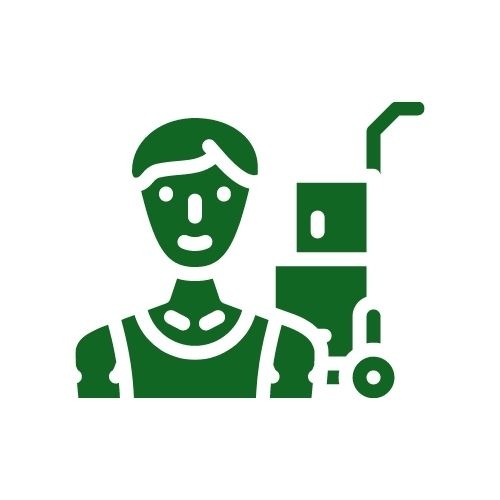 The Modern Movers moving team in Southwest Florida knows the ins and outs of local, long-distance, commercial, office, piano moves, and much more. You can count on these professional movers in Fort Myers and Bradenton to get you to your new home while keeping stress-free!