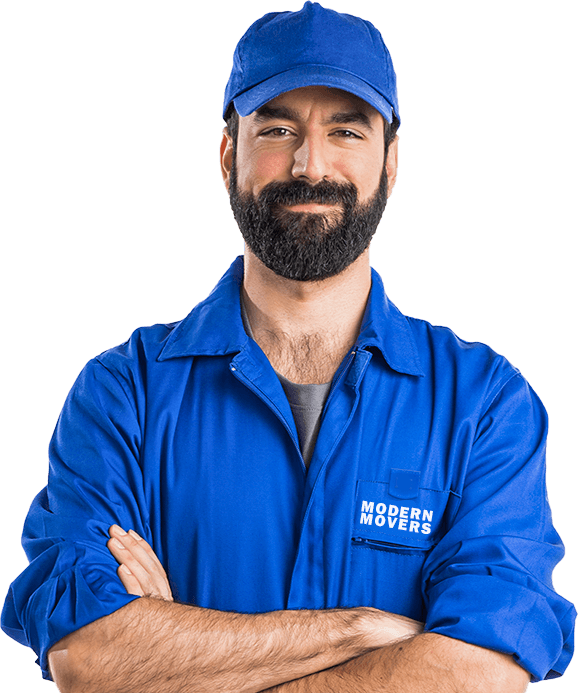 Local and Long Distance Movers
Call

1-800-226-4663

OR Fill out our quick quote form now, and we'll throw in a
free moving supplies kit!
Located in Collier County, there are many reasons why Naples and Fort Myers are cities that people would like to call home. They are known for their beautiful beaches, world-class golf courses, upscale shopping, and fine dining. One of the aspects of this area that is perhaps the most popular to people is the fact that there are many neighborhoods for them to choose from. If you are looking to call Naples or Fort Myers home or to move to a neighborhood located within these cities, our local movers in Florida are here to help. To learn more about what one of the top
Fort Myers, FL moving companies
could offer you, continue reading about Modern Movers below. 
What Do Naples Local Movers Do?  
Florida local movers specialize in moving household or commercial items from one location to another, typically within the same city or nearby area. Our local movers provide a range of services, including packing, loading, transportation, unloading, and unpacking. They use specialized equipment and techniques to ensure that items are transported safely and efficiently. Additionally, local movers may offer storage solutions, packing supplies, and other moving-related services to make the process as smooth as possible for their customers. This kind of well-rounded service is invaluable for someone that is looking for a seamless transition. 
What Are the Advantages of Using Naples, Florida Local Moving Companies? 
Naples and Fort Myers local movers provide many distinct advantages. For one, local movers in Florida are familiar with the area. Local moving companies are familiar with the area and the neighborhood. This familiarity with the local area makes it so that moving items from point A to point B is as easy as possible for people that are moving. Our movers have a greater concept of the traffic patterns and smaller roads. This saves them plenty of time so that they could focus on other aspects of completing a move like paperwork, making sure that rental agreements are squared away, etc. Local movers also offer personalized services. We understand that no two moves are the same. Depending on the people that are moving and their unique situation, a move could require varying amounts of attention or different kinds of tools. Our Fort Myers movers are accustomed to creating the best moving plan for your specific situation. 
Bonita Springs, FL Local Movers 
Located near Naples and Fort Myers, Bonita Springs is another popular neighborhood for people to move to. Since its location is optimal between these two locations, our Bonita Springs movers are here to help you and your family settle into your new home. As part of our complete offering, these professionals are some of the best in the market. 
More About Modern Movers
Looking for a reliable moving company to help you move into your new home or office? Look no further than Modern Movers! Our team of experienced professionals is dedicated to providing top-notch moving services that are tailored to meet your unique needs. Whether you're moving across town or the country, we have the expertise and resources to ensure that your move is a success. From packing and loading to transportation and unloading, we'll handle every aspect of your move with care and precision.
So why wait? Contact us today to schedule your move and experience the Modern Movers difference! 
With our commitment to quality and customer satisfaction, you can rest assured that your move is in good hands. Let our local movers in Florida help you make your move as smooth and stress-free as possible. Apart from our Naples, FL local movers, Modern Movers has a full suite of services designed to make your move as smooth and effective as possible. Our full suite of services includes
Florida piano movers
,
residential movers
,
commercial movers
,
long-distance movers
, and much more.
Schedule an appointment
with us today to learn more about what our Gulf Coast moving company could offer you.