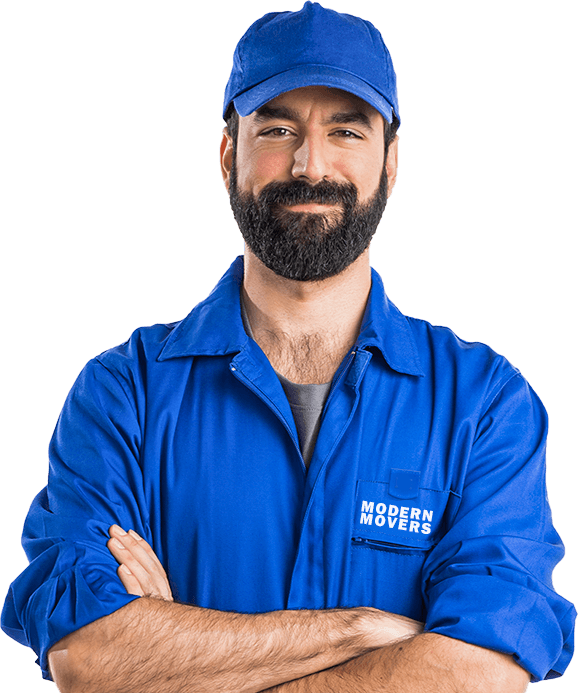 Your Reliable
Longboat Key

Moving Company
Local and Long Distance Movers
Call

1-800-226-4663

OR Fill out our quick quote form now, and we'll throw in a
free moving supplies kit!
Our Dependable Longboat Key Moving Company
Located along Florida's west coast, this exclusive barrier island is a tropical paradise. It's an island known for its white-sand beaches, aquamarine waters, fancy beach clubs, vacation condos, and luxury waterfront homes. Should you ever decide to move to this stunning place, let our extensively trained movers in Longboat Key, FL take care of all your relocation needs.
At Modern Movers, our Southwest Florida moving company is well-equipped to handle your next move regardless of size or distance. Whether you are moving your family to a new home or you're relocating your business to new offices, our experienced moving crews will work hard to make the process efficient and easy. Our Longboat Key, FL, movers handle local and long-distance moves and offer a full roster of moving services to fit your every need.
Call for a FREE estimate and schedule a no-obligation in-home consultation. Enlist the professional expertise of our movers in Longboat Key, FL, and we'll kickstart your move by providing a FREE moving starter kit.
The Best Longboat Key Movers You Can Find
As a full-service moving company, we offer a comprehensive selection of moving, packing, and storage services. We include these services in custom moving packages for residential and commercial clients.
As a leading residential company in Florida, our Longboat Key movers mostly handle residential moves for the residents living in and around the island. We have experience moving in and out of luxury mansions and high-rise vacation condos. When it comes to office relocations, our office movers in Florida meet the needs of local Southwest Florida businesses.
Modern Movers operates as both a local and long-distance moving company. Registered with the Federal Motor Carrier Safety Administration, our Longboat Key, FL movers are authorized to carry out local moves and interstate moves, relocating our customers and their belongings anywhere in the country. Additionally, our licensed international movers have experience relocating customers to Canada and South America.
Comprehensive Full-Service Moving & Benefits
Avoid all the pressure that comes with a DIY move by taking advantage of our company's professional expertise and convenient moving services in Longboat Key, FL. Let our professional Longboat Key movers complete all the steps of your moving process. We can get your home packed up, loaded, and on the road in just a few hours. For unusual, difficult-to-move items, we offer a few specialty moving services:
Customer Services Is Our Top Priority
Modern Movers prioritizes delivering customer satisfaction on every move we do. We offer personalized services with additional benefits, all at some of the most competitive rates in the area. Some of the full-service benefits our movers in Longboat Key, FL, can provide include:
Mover's liability protection options
Materials, such as padded quilts and carpet covers, to protect the residence and furniture
Packing and unpacking services
Organized loading and unloading from moving vehicle
Furniture assembly
Debris removal
Our well-respected moving company is here to help you move, regardless of your specific needs, budget, or timeline. If you have any questions about our services, please contact our team for a smooth relocation. We will do whatever we can to accommodate your unique circumstances.