Your Reliable
Punta Gorda

Moving Company
Local and Long Distance Movers
Call

1-800-226-4663

OR Fill out our quick quote form now, and we'll throw in a
free moving supplies kit!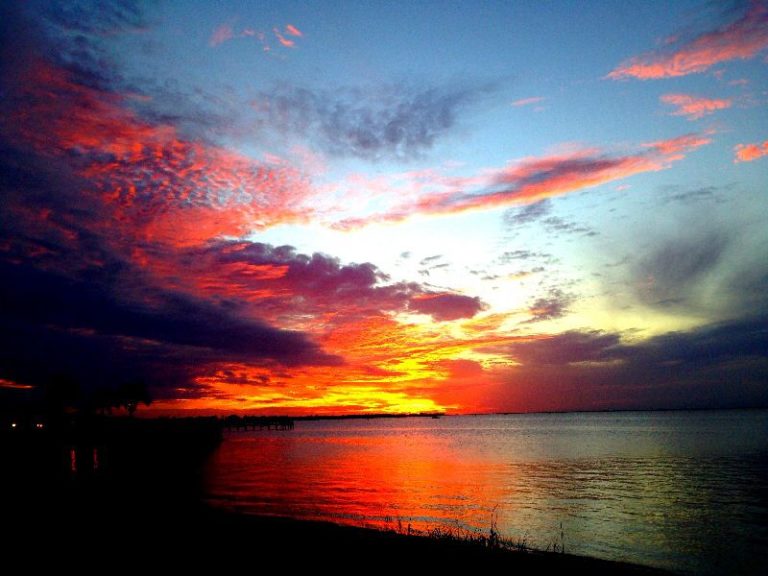 Modern Movers has been one of the leading Punta Gorda, Florida moving companies since 1981, skillfully serving the moving needs of residents and businesses in the area, including:
Harbour Heights Movers

Gulf Cove Movers

Englewood Movers

North Port Movers
Our hard-earned reputation for excellence is a direct result of the hard work from our highly trained professional movers, each of whom is focused solely on providing the most hassle-free experience possible while cautiously and securely transporting your prized possessions. Moving requires careful planning and experience, and the Modern Movers have what it takes. Therefore, when you're in need of Punta Gorda movers, give the Modern Movers a call for a smooth move.
No Move Is Too Great for Us
Having been in the relocation industry for almost 40 years, we've moved families and businesses of vastly different sizes. Because of our immense industry experience, we can handle moving difficult and bulky items such as oversized TVs or entertainment centers as well as more precious things like family heirlooms, antiques or fine artwork.
Our moving company in Punta Gorda also offers hot tub movers as well as piano movers in Florida for moves that require a bit more elbow grease. Such moves require insurance and you can be rest assured our Punta Gorda movers are insured, so you're covered from Point A to Point B.
In addition to local moves, our Southwest Florida long-distance movers can also take care of intra-state and cross-country moves. Through our network of associated providers abroad, we can even coordinate international relocations. Should you have any questions throughout the move, we encourage our customers to contact our customer support team for a status update. Our business depends on customer satisfaction, which means your experience with us will be our highest priority. So, whether it's down the street, across the state or halfway around the world, the Modern Movers will meet all your home or business moving needs.
Additional Relocation Services
Packing and unpacking are time-consuming tasks that require extreme attention-to-detail and organization. As full-service Punta Gorda movers, we offer packing and unpacking services, as well as disassembly and assembly of various furniture items. If you don't have enough space to fit all your furniture and other valuables, we have storage options as well. Our short-term and long-term climate-controlled storage facilities come in various sizes to accommodate your storage needs.
Relocation Simplified: A Comprehensive Guide to Movers in Punta Gorda
Embarking on a move from picturesque Punta Gorda? We're here to turn your moving stress into smooth sailing. As you pack boxes and mark calendars, let one of the expert movers in Punta Gorda guide you through the practical side of your journey. Discover how to choose the right movers in this haven for boat lovers, understand cost factors, and learn insider tips on making your move as seamless as possible. From packing trinkets to unloading furniture, let's transform the typically daunting task into an exciting new chapter of life together. Adventure awaits in Punta Gorda, let's get moving!
Our Comprehensive Guide to Movers in Punta Gorda, FL, offers a comprehensive overview of the moving industry in this area. Topics covered include how to choose a reputable mover, what services these companies typically offer, and tips for making your move as smooth and stress-free as possible. Whether you're relocating locally or long-distance, this guide will serve as a valuable resource for anyone planning a move in the Punta Gorda area.
Finding the Perfect Mover in Punta Gorda FL
Moving to a new location can be both exciting and overwhelming. When it comes to finding the perfect mover in Punta Gorda, there are a few key factors to consider that can help ensure a smooth and efficient transition. First and foremost, reputation is paramount. Look for movers with a solid track record of reliability, professionalism, and customer satisfaction. Reading online reviews, checking ratings on platforms like Google, and seeking recommendations from friends or neighbors who have recently moved can provide valuable insights.
Additionally, credentials and accreditations are important indicators of a mover's expertise and commitment to quality service. Ensure that the moving company you choose is properly licensed and insured, registered with the necessary regulatory bodies such as the Federal Motor Carrier Safety Administration (FMCSA), and holds any required certifications from local or state authorities.
When researching potential movers, it's crucial to consider their specific services and areas of expertise. Some moving companies specialize in residential moves, while others excel in commercial or long-distance relocations. Determine your own needs and priorities and seek out movers who align with those requirements.
Furthermore, requesting a quote from a reputable moving company will give you a clear understanding of the costs. Consider not only the total cost but also the breakdown of charges, including packing materials, transportation fees, labor costs, and any additional services you may require. Keep an eye out for any hidden fees or surcharges that could potentially inflate the final price.
Ultimately, selecting the perfect mover in Punta Gorda involves finding a balance between affordability and quality service. It's important to find a reputable company that understands your unique moving needs and offers transparent pricing along with comprehensive insurance coverage for your belongings.
When looking for the perfect mover in Punta Gorda, it's important to consider their reputation, credentials, specific services, and areas of expertise. Requesting a detailed quote and understanding not only the total cost but also the breakdown of charges helps ensure you get both value and quality service.
Evaluating Modern Movers for Local and Long-Distance Transfers
When evaluating Modern Movers for your local or long-distance transfer needs in Punta Gorda, FL, it's essential to examine our expertise and range of services. As a well-established moving company with over 40 years of experience, we've earned a reputation for providing unmatched moving, packing, and storage services.
One significant advantage of choosing Modern Movers is our ability to handle both local and long-distance moves. Whether you're relocating within Punta Gorda or planning a move across the country, Modern Movers offers comprehensive services to meet your specific requirements. With our wide reach and expertise, we can facilitate statewide, nationwide, and even worldwide moves.
At Modern Movers, we pride ourselves on our commitment to customer satisfaction. Our moving process begins with an obligation-free in-home consultation, during which our experts assess your needs and provide an accurate estimate of costs. We also offer a free Moving Starter Kit to help you prepare for the transition.
For example, if you're planning a local move within Punta Gorda, Modern Movers can provide a specialized team that understands the area's unique challenges and logistics. We can efficiently navigate through residential neighborhoods or apartment complexes, ensuring a smooth relocation process.
When evaluating Modern Movers for long-distance transfers, you can rest assured knowing that we have the experience and resources to handle all aspects of your move. From packing fragile items securely to coordinating transportation logistics, we strive to make your long-distance move as seamless as possible.
After diving into the specifics of how Modern Movers handles both local and long-distance transfers, let's shift our attention to understanding the intricacies of quotes and costs, ensuring you're fully prepared for the financial side of your move.
Guideline to Understanding Quotes and Costs
When planning a move to Punta Gorda, or any other destination for that matter, it's crucial to have a clear understanding of the quotes and costs associated with hiring professional movers. This will help you budget effectively, avoid any surprises, and make an informed decision about which moving company to choose. Here is a guideline to understanding quotes and costs:
In-Home Consultation:Reputable moving companies like Modern Movers offer an obligation-free in-home consultation, where a representative visits your home to assess the size of your move, the number of belongings that need to be packed and transported, any specialized items like pianos or artwork, and any additional services you may require. This allows us to provide you with an accurate quote based on your specific needs.
Binding vs Non-Binding Quotes:There are two types of quotes you may encounter – binding and non-binding. Binding quotes guarantee that the price stated in the quote is the amount you'll pay, regardless of any unforeseen circumstances or changes that may arise during the move. On the other hand, non-binding quotes provide an estimate of costs based on the initial assessment but are subject to change if there are any adjustments or additions.
Additional Services:It's essential to understand what is included in the quote and whether there are any additional fees for services such as packing, unpacking, furniture disassembly and reassembly, appliance handling, or storage. Discuss these services with the moving company during the consultation so that there are no surprises later on.
Insurance Coverage:Find out what kind of insurance coverage is included in the quote. It's important to have your belongings protected during transit in case of any damage or loss.
Payment Terms:Understand the payment terms outlined by the moving company. Some may require a deposit upfront, while others may expect payment upon completion of the move. Don't hesitate to call and clarify any questions you have regarding payment methods and due dates.
By following this guideline, you can have a better understanding of the quotes and costs associated with your move to Punta Gorda. This will allow you to budget effectively and choose a moving company that provides transparent pricing and meets your specific needs.
What Budget Should You Anticipate With Modern Movers
When it comes to budgeting for your move to Punta Gorda with Modern Movers, there are several factors to consider that will influence the overall cost. It's important to have realistic expectations and ensure that your budget aligns with the services you require. Here is an overview of what budget you should anticipate with Modern Movers:
Distance of the Move:The distance of your move, whether it's a local move within Florida or a long-distance move to another state, will impact the cost. Longer distances generally involve higher transportation costs.
Size and Complexity of the Move:The size and complexity of your move will also play a role in determining the cost. If you have a larger home with many items to transport, it may require more manpower and resources, thus increasing the overall cost.
Additional Services:Any additional services you opt for, such as packing, unpacking, or storage, will incur additional costs. Discuss these services with us during the consultation to understand our pricing structure.
Season and Timing:The time of year and timing of your move can also affect pricing. Peak moving seasons, such as summer months when demand is high, may be more expensive than off-peak seasons.
Insurance Coverage:Consider the insurance coverage provided by our company and whether additional coverage is necessary for your valuable or delicate items.
It's crucial to contact us directly to get an accurate estimate based on your specific needs. We can provide you with a free estimate and discuss any additional details regarding the cost of your move.
With a realistic budget in mind, you can plan accordingly and ensure that your move from Punta Gorda is a smooth and stress-free experience.
Importance of Customer Reviews and Ratings
Customer reviews and ratings play a crucial role in assessing the reliability and quality of moving companies. When you're planning a move to Punta Gorda, it's important to consider this aspect as part of your research process. These reviews provide first-hand insights into the experiences of past customers, giving you an idea of what to expect from a particular moving company. Whether positive or negative, these reviews can be invaluable in helping you make an informed decision about which movers to choose.
Considering the significance of customer reviews and ratings, let's delve deeper into why they matter:
Firstly, customer reviews and ratings offer real-world experiences that go beyond what a company might advertise about itself. They provide insight into the actual service quality, professionalism, punctuality, and reliability that a moving company offers.
Secondly, reviews help potential customers understand how well a moving company communicates with its clients throughout the entire process. Effective communication is essential during a move to ensure that everything goes smoothly and according to plan. Reviews can highlight whether a moving company is responsive, attentive to concerns or queries, and efficient in providing updates on the progress of the move. This information is particularly useful when considering long-distance moves or complex relocations.
Lastly, customer reviews can also shed light on any potential hidden costs or unexpected fees that may arise during the moving process. Honest feedback from previous customers can reveal if they were surprised by additional charges or if there were any issues with billing transparency.
Having understood the importance of customer reviews and ratings, let's now turn our attention to analyzing the customer feedback specific to Modern Movers.
Analyzing Modern Movers Customer Feedback
When considering moving companies for your relocation to or from Punta Gorda, it's essential to assess the customer feedback received by each company. In the case of Modern Movers, our satisfied customers have consistently highlighted several positive aspects of our services.
Many customers compliment our team's professionalism and the care with which we handle their possessions. We also often hear about our flexibility in adjusting to schedules and catering to unique moving requirements.
Furthermore, many testimonials specifically mention the helpfulness and professionalism of our moving crews. From providing expert packing assistance to ensuring items are securely loaded and unloaded, these reviews highlight the dedication and expertise of Modern Movers' employees.
In addition to efficiency and professionalism, several customers have appreciated the excellent customer care provided by our company. Reviews frequently mention the responsiveness of our staff, whether it be addressing concerns or providing updates on the progress of the move. This level of attentiveness contributes to overall customer satisfaction.
Overall, customer feedback demonstrates that Modern Movers consistently delivers high-quality services that meet or exceed customers' expectations when it comes to residential and commercial moves. Their testimonials showcase a combination of efficiency, professionalism, helpfulness, and superior customer care.
Having explored the positive customer feedback regarding Modern Movers' services, it's now crucial to understand how one can avoid potential pitfalls during the moving process.
How to Prevent Possible Moving Pitfalls
Moving can be a daunting experience, but with proper planning and preparation, you can navigate through the process smoothly. To prevent possible moving pitfalls and ensure a hassle-free relocation to Punta Gorda, consider implementing the following strategies:
– Start early:
Give yourself ample time to organize and declutter your belongings before packing. This will not only streamline the moving process but also help you save time and money by reducing the number of items you have to transport.
– Create a detailed moving checklist:
Break down your tasks into smaller, manageable steps and set deadlines for each one. This will help you stay organized and ensure that nothing falls through the cracks during the chaotic moving period.
– Research and hire reputable movers in Punta Gorda:
Look for companies with positive reviews, certifications, and experience in handling moves to your desired location. It's crucial to thoroughly vet your chosen movers to avoid potential scams or subpar service.
– Obtain a detailed quote from a reputable moving company:
By doing this, you can understand the pricing, services offered and the professionalism of the company. Remember, it's essential to strike a balance between affordability and reliability when selecting your movers.
– Set a comprehensive moving budget:
Prepare a budget for your move and be mindful of any additional costs or hidden fees that may arise. Factor in expenses such as packing supplies, insurance, temporary storage if needed, and any unforeseen circumstances that could impact your moving budget.
– Take inventory of your possessions before packing:
This will not only help you keep track of your belongings but also serve as documentation in case of any loss or damage during the move. Label each box clearly with its contents and where it should be placed in your new home.
– Update your address:
Notify relevant parties about your change of address well in advance. Update your address with important entities such as banks, utilities, doctors' offices, subscriptions, and any other institutions that require your current contact information.
For instance, imagine you forget to update your address with your health insurance provider, and important medical correspondence gets delayed or goes to the wrong address. This could lead to unnecessary stress and potential complications in accessing healthcare services.
By following these preventive measures and planning ahead, you can minimize the chances of encountering moving pitfalls and have a smoother transition to your new home in Punta Gorda.
Now that we've explored how to prevent potential moving pitfalls, let's take a closer look at Modern Movers' approach to ensuring a smooth move.
Modern Movers Approach to Ensuring a Smooth Move
At Modern Movers, excellence in customer service is the cornerstone of our operations. We understand the challenges and complexities involved in relocating and have developed an approach focused on providing a seamless moving experience for our clients.
One of the key aspects of our approach lies in our commitment to communication. From the moment you engage with us, we prioritize understanding your unique needs and requirements. Our team of moving consultants takes the time to listen attentively, ask relevant questions, and provide expert guidance tailored to your specific situation.
Our company also emphasizes the importance of meticulous planning. Our experienced coordinators collaborate closely with you throughout the process, developing a customized moving plan that addresses all aspects of your relocation. By taking into account factors such as timelines, logistics, and any special requirements you may have, we ensure that every detail is accounted for.
When it comes to executing the move itself, Modern Movers brings together a team of highly trained professionals. Our moving crews are known for their efficiency, professionalism, and attention to detail. We handle your belongings with the utmost care, utilizing specialized equipment and techniques to protect fragile items during transportation. Whether it's packing delicate china or disassembling and reassembling furniture pieces, we strive to exceed expectations at every step.
Some moving companies solely focus on getting your belongings from point A to point B, but Modern Movers goes above and beyond by offering additional services that can greatly simplify your relocation process. For example, we provide packing and unpacking services, taking the stress out of the arduous packing process. We also offer secure and climate-controlled storage options should you require temporary or long-term storage solutions during your move.
By combining our comprehensive range of services with a customer-centric approach, Modern Movers ensures that your move to Punta Gorda is as seamless and stress-free as possible. With our expertise, tools, and dedication, you can trust that your belongings will be in safe hands throughout the entire journey.
According to the American Moving & Storage Association, over 35 million Americans move each year, and a substantial amount of them hire professional movers.
In a survey conducted by Move.org in 2022, about 63% of people believed hiring a moving company was worth the cost compared to self-move options.
Statista reveals that the revenue of the moving services industry in the U.S. amounted to approximately 18.4 billion U.S. dollars in 2020, indicating high public demand for these services.
Services Offered by Modern Movers in Punta Gorda
Moving can be an overwhelming process, with numerous details and logistics to manage. To ease this, Modern Movers, a leading company in Punta Gorda, offers a comprehensive range of services to ensure a smooth and hassle-free relocation experience.
Residential Moving:
Residential moving is one of our primary offerings. Whether you're moving from a small apartment or a large family home, our crew possesses the expertise and equipment to handle all types of residential moves. From carefully packing your belongings to safely transporting them to your new home, we take care of every step of the process.
For instance, if you're relocating from your current apartment in downtown Punta Gorda to a new house on the outskirts of town. We'll send a team of experienced professionals who will pack up all your furniture, fragile items, and personal belongings with utmost care. They'll then load everything onto the truck and ensure it arrives at your new home intact and on schedule.
Commercial Moves:
In addition to residential moves, we also specialize in commercial moves. If you're a business owner planning to relocate your office or retail space in Punta Gorda, Modern Movers can handle everything from disassembling and reassembling furniture to securely transporting important documents and equipment. Our goal is to minimize downtime and ensure a seamless transition for your business.
Long-Distance Moves:
Our reach is not just local. Whether you're moving within Florida or planning an interstate journey across the country, our experienced team is equipped to handle long-distance relocations with efficiency and care. From proper packing and securing of items to meticulous documentation and coordination, we ensure a smooth transition to your new destination.
International Moves:
If you're moving abroad, we simplify the complexities of shipping and customs regulations. Our team is here to guide you every step of the way, from managing logistics to handling paperwork, ensuring a seamless international relocation process.
Packing and Unpacking Services:
Our services don't end there. We also offer professional packing services, an invaluable option for those with tight schedules or those who prefer leaving the packing process in expert hands. Our skilled packers will efficiently pack all your belongings using high-quality materials, ensuring each item receives proper protection during transit. Additionally, we offer unpacking services upon arrival at your new home or office, making the entire moving process even more convenient.
Storage Solutions:
Furthermore, Modern Movers provides storage solutions for both short-term and long-term needs. If you're downsizing or renovating your home, we offer secure and climate-controlled storage facilities that can safely house your belongings until you're ready for them to be delivered to your new location.
With our commitment to customer satisfaction and a wide range of comprehensive services, Modern Movers truly stands out among the renowned movers in Punta Gorda.
Frequently Asked Questions
Navigating Your Next Move with Confidence
Navigating the moving process in Punta Gorda can be a daunting task, but by equipping yourself with the knowledge in this guide, you're already a step ahead. Remember, choosing the right movers in Punta Gorda can make all the difference. With Modern Movers by your side, you'll not only gain experience and reliability, but you'll also embark on a smooth transition to your new chapter. Let's make your next move the best one yet!
Modern Movers Punta Gorda has been in the relocation industry for almost 40 years; therefore, you can safely put your trust in us. With accreditations from the Better Business Bureau, the American Moving & Storage Association, and more, you know that you'll be hiring the big dogs. Get started on a sweat-free move into your new home by calling our moving company in Punta Gorda at
1-800-226-4663
today!