Your Reliable
Cape Coral

Moving Company
Local and Long Distance Movers
Call

1-800-226-4663

OR Fill out our quick quote form now, and we'll throw in a
free moving supplies kit!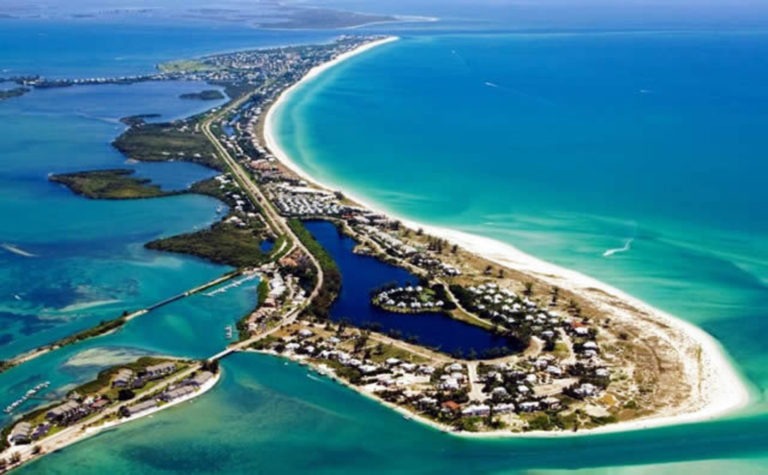 Cape Coral is home to more miles of canals than anywhere else, so it's important that you hire someone who can navigate the landscape with ease like our Cape Coral movers with years of experience under their belts.
Our renowned Cape Coral moving company has the training and equipment to handle any size move whether it's local or long-distance. We have a range of services that will fit your every need, including climate-controlled storage options when necessary. Our Cape Coral storage facilities are always under 24/7 surveillance, making it a perfect solution for valuable items as well as those that are sensitive to temperature and humidity. You will never regret working with our Cape Coral movers.
Cape Coral Local Movers Know Their Stuff
The best way to know your property is in good hands is by choosing a Cape Coral local moving company that has been working in the area for over 30 years. Our staff knows the ins and outs of the town, so we can ensure that your belongings arrive on-time to any location. In fact, most of our movers in Cape Coral have grown up in the area and can provide you with answers regarding the best schools, restaurants and family-friendly activities to do on the weekend.
Cape Coral Relocation Services
Don't struggle with the pressure of moving alone. Let our Southwest Florida moving company help you with any one or combination of our moving services. Our reliable movers offer assistance with residential and commercial relocations whether it's a local move or a long-distance and even international move. People often have unusual items that are either oddly-shaped, unusually heavy, or just tricky to move in general. That's not a problem for our experienced team including our hot tub movers and piano movers in Southwest Florida.
Full-Service Benefits Offered by Our Cape Coral Moving Company
The Cape Coral movers truly go the extra mile for our customers, offering our customers additional services and benefits at affordable prices other moving companies probably don't have. Some of these full-service benefits include:
First-Class Customer Care
Our Cape Coral moving company strives for complete customer satisfaction, so we are prepared to go the distance and deliver an exceptional moving experience. Trust our movers in Cape Coral for your move to town, whether it's a residential or commercial relocation.
Moving to Cape Coral? Here's How to Choose the Right Movers
Picture this: Sun-kissed beaches, tropical breezes, and your dream house nestled in the heart of Cape Coral. Sounds like paradise, right? There's just one final hurdle standing between you and your Floridian El Dorado – the moving process. And boy, can that be daunting! But don't you worry, with the right movers, it could be as breezy as the Gulf winds themselves. In this blog post, we'll guide you on how to choose the right movers in Cape Coral, FL for a worry-free transition. So say goodbye to those moving blues and read on; a seamless move to your slice of paradise awaits you!
When selecting a mover in Cape Coral, it's important to consider factors such as experience and reputation, services offered, insurance and licensing, pricing and estimates, and customer reviews. We recommend requesting an in-home estimate and doing research on the company's history and customer feedback before making your final decision. At Modern Movers, we're licensed and insured movers who have a proven track record of providing quality service.
Researching Cape Coral Movers
Moving to a new place is an exciting experience, but it can also be a daunting task. Making the right choice in hiring the best movers is crucial to ensure that your belongings arrive at your new place safely and on time. However, with so many moving companies available in Cape Coral, it can be challenging to know where to start. Fortunately, this guide can help you make an informed decision.
When researching Cape Coral movers, start by making a list of potential candidates and checking their websites. A professional website indicates that the company is serious about its business and is willing to invest in itself. Check for essential details such as the company's physical address, contact information, license numbers (if applicable), insurance information, and any association memberships.
With this information at hand, you can verify the legitimacy of the company by checking with regulatory organizations or third-party review sites. Florida has strict licensing requirements for movers operating within the state, so make sure that your chosen moving company holds all the required licenses and permits.
Think of it as conducting job interviews or background checks for potential employees since you're entrusting your valuable things to them. Ultimately, hiring a legitimate and reliable moving company reduces your risk of scams or rogue movers.
Once you've verified the legitimacy of potential candidates, consider several factors when narrowing your list down.
When moving to a new place, it's crucial to hire the best and most reliable movers to ensure that your belongings arrive safely and on time. To do so, you should research potential candidates and check their websites to verify their legitimacy and essential details such as licensing and insurance information. Focusing on legitimacy and reliability can help reduce the risk of scams or rogue movers.
Available Moving Services
As mentioned earlier, moving services can differ significantly from one company to another. Most moving companies offer standard services such as packing and unpacking your belongings, loading and unloading items onto a moving truck or van, and transporting them to your desired location. Still, additional services can vary widely between companies.
For instance, if you have a considerable amount of large furniture pieces and appliances that require disassembling before transport (such as pianos, hot tubs, or pool tables), ensure that the company provides the necessary expertise and equipment. Ask them how they handle fragile items or antiques.
If you need additional storage space for your belongings, check whether the moving company offers long-term or short-term storage options. Some homeowners may need to put their belongings in storage temporarily, either because of changing move-in dates or downsizing. Make sure that the company's facility is safe and secure.
You may also consider other services beyond moving itself, such as cleaning services or packing supplies. Depending on your budget and specific needs, some companies can provide you with packing materials like boxes and tape. Furthermore, some companies offer unpacking and even decluttering services once you've arrived at your new home.
Keep in mind that while extra services can bring convenience to your moving experience, they can also add up to your final bill. Therefore, it's crucial to discuss these details beforehand to avoid being blindsided by hidden charges.
When it comes to choosing the right movers for your relocation to Cape Coral, it's essential to consider the area covered by the moving company. While a company may offer excellent moving services, they might not cover all the locations you need.
It's vital to ensure that you choose a moving company that covers not only Cape Coral but also other surrounding areas. For example, if you are moving from another city within Florida or rather moving to another state, it's important to know if the mover covers long distance moves and if you can get across state lines smoothly.
Additionally, suppose you have several stops on your move or require storage facilities along your route. In that case, it would be helpful to confirm that the moving company will be able to accommodate those requests as well.
An excellent way to ensure that the moving company you select can fulfill all your relocation needs is to have a thorough discussion about your requirements during the initial consultation phase. You could either give them a phone call or check online. Most reputable companies list their service areas on their website, making it easy for potential customers to understand where they operate.
When outlining the service areas offered by a specific mover in Cape Coral, confirm their presence across various states and cities within your relocation path. You should also note any additional fees or costs associated with additional stops or longer travel distances.
Now that we've talked about how area coverage plays into selecting a mover let's dive into evaluating customer satisfaction.
Assessing Customer Satisfaction
One of the most important aspects to consider when choosing a mover in Cape Coral is their customer satisfaction record. By checking out what others are saying about the movers you're considering, you'll get a better understanding of what to expect from them.
Reading through past customer experiences with a mover will provide insight into how reliable and efficient they are. Digging deeper into customer feedback can give you an idea of how much care and attention the mover puts into handling customers' belongings during the move.
For instance, if you search online for Modern Movers' reviews, you'll see that our company has a high degree of satisfaction among its customers. People have praised our team's professionalism, efficiency, and ability to adapt to different moving challenges. We invite you to check our Google reviews to get a firsthand account of the experiences of our valued clients.
While reading through online reviews, pay close attention to individual experiences that best align with your needs regarding a specific mover. Also, check if the mover has responded to any feedback or complaints left by customers, as this can give you an idea of how they handle issues.
You can also confirm a mover's reliability and dependability by checking if they're affiliated with professional organizations such as AMSA (American Moving & Storage Association) or have gained accreditation from BBB (Better Business Bureau). These associations ensure that movers follow industry standards and adhere to regulations governing fair business practices.
With that said, reading customer reviews should be just one aspect of your research when choosing a moving company in Cape Coral. Next, let's discuss how to evaluate their performance and reliability more directly.
Evaluating Movers' Performance and Reliability
While customer reviews can give you some insight into how a moving company operates, you'll also want to evaluate their performance and reliability more directly before making your final decision.
One important factor to consider is the quality of services and materials used during the move. Do they use high-quality packing supplies? How do their moving crews handle fragile or valuable items? These are all questions you should ask when speaking with a representative from the company.
Additionally, it's important to check if the movers are licensed and insured. This provides an added layer of protection for both you and your belongings during the move. A reputable moving company should be able to provide proof of their licensing and insurance upon request.
Evaluating a moving company's performance and reliability can be compared to checking out a car before you buy it. You wouldn't just rely on what the salesperson tells you – you'd also want to take it for a test drive and check under the hood to make sure everything is in good condition. In the same way, taking a closer look at a moving company's operations can help ensure that they're the right fit for your needs.
After thoroughly evaluating a moving company's performance and reliability, it's equally important to turn our attention to the quality of services and materials they use.
Considering the Quality of Services and Materials Used
One crucial factor to consider when selecting a moving company in Cape Coral is the quality of services and materials used. You want to ensure that your belongings -be it from an apartment or office- are handled with care and transported safely to your new location. One way to assess the quality of services is by researching the company's reputation and track record.
For instance, you can check if the company uses sturdy packing materials such as boxes, tapes, and wraps to protect your items during transportation. You may find it useful to ask them about their approach to packaging delicate or valuable possessions like antique furniture, artwork, or electronics.
Anecdotal evidence suggests that some companies may skimp on packaging materials as a way of reducing costs. However, this can compromise the safety and security of your belongings during transit. Therefore, it's vital to choose a mover that prioritizes using high-quality materials and techniques throughout the moving process.
Another aspect of quality service is the level of training and experience of the moving crew. Ensure that the movers you select have adequate expertise in providing packing services for various types of goods and equipment efficiently. They should also be familiar with local regulations concerning transportation permits, insurance coverage, and storage options.
Reputable movers invest in training their employees on how to handle different types of household items, from fragile china to bulky appliances, without causing any damage. Also, they educate their team on effective communication skills to guarantee a seamless transition process.
You can go through online testimonials or ask for references from previous customers who have engaged the mover before. Such feedback from clients will help you gauge their level of professionalism and reliability.
While it's essential to research thoroughly before hiring a Cape Coral mover based on quality service, sometimes what one considers good customer service might differ significantly from someone else's definition.
For instance, one person may prefer movers who take extra time planning and organizing before the move, while another may favor companies that boast quick turnarounds. Therefore, it's vital to list down your preferences and communicate them clearly to the movers beforehand.
Comparing moving companies purely based on price is akin to choosing a hotel room solely based on rates without considering the amenities provided or ratings from previous bookings. You might end up booking a cheap hotel room only to realize there is no Wi-Fi, unclean bedding, and weak water pressure.
That said, allow us to provide insight into how you can balance cost against quality when selecting a mover in Cape Coral.
According to a study by the American Moving and Storage Association, nearly 40% of people looking for moving services conduct their search online.
Another AMSA report shows that local businesses like Modern Movers in Southwest Florida complete around 82% of all professional moves.
A recent survey by Consumer Reports revealed that about 80% of customers consider reliability as the most important factor when choosing a moving company.
Weighing Cost Against Quality
Moving homes involves numerous expenses such as utility transfers, lease termination costs, and new utility deposits. That's why people are always looking for ways to save money on relocating expenses. While pricing shouldn't be the only consideration when choosing a mover in Cape Coral, it's an essential factor that cannot be ignored.
Obtaining a quote from a reputable moving company will give you a clear picture of how much you should budget for relocating expenses. Bear in mind, though, if you notice a substantial disparity in quotes between different movers, it could potentially signal the presence of hidden charges or inferior service quality.
It would help if you were cautious about companies generating lowball estimates since they tend to add several extra charges once they load your goods onto their truck. Consider movers who offer all-inclusive rates for their services upfront without any additional costs added later.
It's advisable to go through the contract agreement carefully to avoid any last-minute surprises during your move-in day. Also, ensure that the payment terms are clear-cut and suit your financial needs.
While it's understandable that some people may want to save money where possible, it's essential not to compromise on the quality of services offered by movers. Always ensure that the quoted prices are reasonable and reflect the level of service provided.
You don't want to end up with damaged or misplaced items because you choose a mover primarily based on low pricing. After all, moving is an investment, and when you hire a mover in Cape Coral, you're entrusting them with your valuable possessions.
Seeking a balance between cost and quality is similar to when you're shopping for household appliances. You can opt for a cheaper model to save money, but unless that product offers the same features and performance as a higher-priced one, it might not be long before it gives up the ghost.
Once you've balanced cost against quality, the next step in the process is to estimate moving costs specifically in Cape Coral, keeping some key considerations in mind.
Estimating Moving Costs in Cape Coral
One of the primary factors to consider when choosing a moving company in Cape Coral is the cost of their services. However, it's essential to not let the price be the only deciding factor in your selection. In many cases, cheap services come at the expense of quality, reliability, and protection.
For instance, let's say you pick a mover based solely on their low price without considering their experience or reputation. During transportation, they use old, worn-out equipment that results in damage to your belongings. You might end up spending more money than you would have by hiring a more expensive but higher-quality mover.
It's also important to note that the cheapest option may not always provide a complete estimate upfront and could surprise you with additional fees later on.
Thus, instead of focusing solely on prices, weigh costs against quality and look for a moving company that offers detailed quotes with no hidden charges and values transparency.
Additionally, keep in mind that reputable moving companies rely on high-quality materials such as protective wrapping materials and sturdy boxes for packing items. High-quality packings are vital to ensure protection during the move.
If you choose a cheaper company, they might not use these materials which poses a risk to your belongings during transportation. They can break or damage easily; hence using secure materials is essential when picking a reliable moving company.
A commonly held myth is that hiring amateurs or friends with trucks is more affordable than professional movers. While it may seem like an affordable option at first glance, there are risks associated with this approach:
– Amateurs don't have the necessary experience or training to handle large furniture items safely.
– Your friends' trucks might not be sufficient for all your stuff or lack safety equipment such as harnesses for carrying heavy furniture.
– There's no guarantee of compensation or liability coverage in the event of an accident.
Therefore, it's prudent to hire a professional moving company with the appropriate equipment and expertise for your move.
Finalizing Your Moving Company Selection in Cape Coral
After checking your chosen mover against all the important criteria, you're all set to make your final decision. Take a moment to double-check everything before you decide – it's all about picking what's best for your move.
Firstly, consider the services you need. Check how the selected mover compares to other companies regarding flexibility in moving plans, packing tips, and storage needs. This will allow for a more tailored experience that meets your specific requirements.
Secondly, make sure you choose a mover who values clear communication throughout the process. Communication provides transparency that helps you quickly track any changes that occur during the various phases of your move.
With this said, go ahead and contact the company through their website or phone numbers. It's vital to ensure all your moving details are available to the movers so they can give an accurate estimate of the costs and hours needed for relocation. Keep communication open with them through every stage of the process and make sure all items are insured.
Finally, carefully read the service agreements provided and also expect the availability of proper licenses and permits. These documents ensure compliance with the regulatory standards for movers in Florida.
With these considerations in mind, finalize your selection based on the quality, affordability, and reliable reputation of your chosen service provider. In this regard, Modern Movers stands out, consistently providing superior services that harmonize quality and affordability. Choosing us can be instrumental in ensuring a stress-free relocation experience in Cape Coral.
Responses to Common Questions with Detailed Explanations
Modern Movers: Your Partner for a Smooth and Stress-Free Relocation
Choosing the right movers in Cape Coral doesn't have to be a stressful endeavor. Consider factors such as reliability, cost-effectiveness, and quality of service to guide your decision. Among the plethora of options, Modern Movers stands tall, renowned for our superior service and commitment to customer satisfaction. Trust in our expertise to make your relocation not just smooth, but also a positively memorable experience. When you think about moving, think Modern Movers – your ideal partner in the journey towards your new home.
Our dedicated moving company is here to help, regardless of your circumstances or timeline. If you have any questions about our services, please call our team at
1-800-226-4663
for a hassle-free move. We will do whatever we can to accommodate your unique circumstances.