Your Reliable
Bonita Springs

Moving Company
Local and Long Distance Movers
Call

1-800-226-4663

OR Fill out our quick quote form now, and we'll throw in a
free moving supplies kit!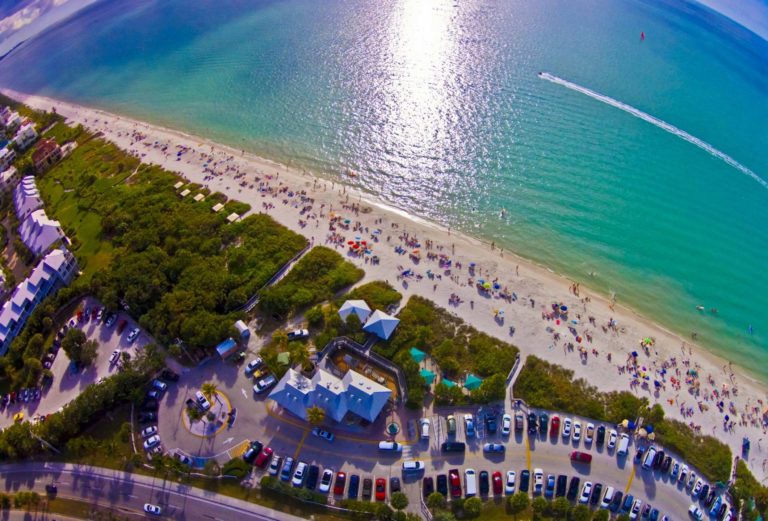 Our Reliable Bonita Springs Moving Company
Our movers in Bonita Springs have gained the trust of the community that makes customers come back when they need us for their relocation needs. Our trusted movers are trained to handle your most precious household items as well as specialty items. Our hot tub movers ensure that your luxurious hot tub arrives at the new house on time and intact so you can relax in it after the arduous move.
As a full-service moving company in Bonita Springs, aside from hot tub moving seriveces, our professionals also offer a wide-range of moving options for a stress-free move. Our services include:
International moving
Piano moving
Commercial and corporate moving
Residential moving in Bonita Springs
Last-minute moving
Furniture protection
Our Bonita Springs Moving Company Benefits ​
Large or small, residential or commercial, across the street or across the country, our Southwest Florida moving company is your trusted moving partner. Don't entrust your valuables to just anyone. Rest easy with the knowledge that your possessions are handled with the utmost care and attention. All of the movers have gone through extensive training and as well as a background check to ensure they are certified to handle your valuables.
All of the moving vehicles we use for local and long-distance moving have been maintained regularly so that they are safe on the road as they transport your belongings. If you realize that you have to delay your relocation or need a place to store your items, talk to our Bonita Springs movers about our storage services in Florida. Our secure and climate-controlled storage facilities are available at various locations throughout the state. Furthermore, our storage units adheres to the standards set by the Department of Defense.
Asset Protection: How Veteran Movers Handle Your Valuables with Utmost Care in Bonita Springs
Navigating the labyrinth of moving boxes, packing tape, and delicate valuables can be overwhelming. Add to this the fear of scratching that priceless heirloom or losing your most precious items, and a typical moving day becomes a high-stress obstacle course. But it doesn't have to be that way. With the expertise of veteran movers guiding you through your Bonita Springs relocation, you can rest easy knowing your valued assets are safe and secure!
Moving can be an overwhelming experience, especially if it's your first time. From packing up belongings to adjusting to the new environment, there are many challenges to navigate during relocation. In this section, we'll go over some of the most common moving challenges and how veteran movers in Bonita Springs can help ease the burden.
– Packing: It's not just about putting items in boxes, but rather using techniques that ensure they arrive at your new home safely and securely without damage or breakage. One of the biggest struggles when packing is figuring out how to cushion fragile items such as china, glassware, and mirrors so that they don't crack or shatter during transit. By hiring experienced movers, you can trust that your valuable possessions will receive expert care throughout the entire moving process.
– Emotional stress: Moving can be emotional because it requires leaving behind old memories and adjusting to a new place. Family members may feel anxious about leaving their friends or familiarity behind. It can take weeks or months to feel settled into a new place and make it feel like home. Veteran movers understand this process and will do everything possible to help ease your transition into your new home.
– Costs: One of the main challenges of any move is cost management. You may have expenses such as utility service disconnection fees or deposits for new services in your new location. However, not using reliable movers can end up costing more in repairs or replacement of damaged or lost belongings.
– Transporting Valuables: Some belongings – such as artwork, antiques, jewelry, or family heirlooms – need special attention during a move. While attempting to transport these valuables on your own may seem cost-effective, any damage to them would lead to heartbreak or potentially irreplaceable loss. Professional movers have specialized equipment and expertise to ensure that all items are handled with utmost care.
– Finding Reliable Movers: With so many moving companies out there, finding one you can trust can be challenging. It's important to ask for references, check credentials and reviews before hiring any company for your move. Doing your homework ahead of time can help ensure that you get quality services from reliable veteran movers who are dedicated to ensuring that every client enjoys a successful relocation experience.
If you need to relocate your items, Modern Movers is a top choice due to our commitment to safety and security!
Modern Movers' Approach to Safe Relocation
When it comes to relocating your valuable assets, such as furniture, electronics, and sentimental items, you need a moving company that prioritizes safety and security. That's where Modern Movers excel. With our years of experience and commitment to excellence, we've developed an approach to safe relocation that sets us apart from the competition.
At Modern Movers, every move is treated with meticulous care and attention to detail. We understand that each item holds significance for you and deserves utmost protection throughout the entire relocation process. Our approach encompasses various aspects, from trained personnel to specialized vehicles and unique packing techniques.
Let's explore two of these key aspects that contribute significantly to the safe relocation of your belongings: trained personnel and specialized vehicles.
Trained Personnel and Specialized Vehicles
When you entrust your belongings to Modern Movers, you can rest assured that they're in the hands of highly trained professionals. Each member of our moving team goes through training programs to ensure they possess the necessary skills and knowledge for handling different types of items.
For instance, delicate antiques require special handling techniques to prevent any damage during transit. Modern Movers' personnel are well-versed in properly wrapping, padding, and securing fragile items so that they arrive at the new destination intact.
Additionally, our team is experienced in safely maneuvering bulky furniture through narrow doorways, staircases, or elevators without causing any harm to the property or the items being moved. We meticulously plan the logistics of each move to minimize any potential risks and ensure a smooth relocation process.
Moreover, Modern Movers has a fleet of specialized vehicles designed explicitly for secure transportation. These vehicles are equipped with features like air ride suspension systems that absorb shocks and bumps on the road, reducing the chances of any damage occurring during transit. The drivers are skilled in handling these vehicles, ensuring safe and efficient transportation for your belongings.
Choosing a moving company that invests in trained personnel and specialized vehicles is crucial for the safety of your assets during relocation. With Modern Movers, you can have peace of mind knowing that your belongings are in capable hands.
Unique Packing Techniques for Fragile Items
When it comes to relocating fragile items, Modern Movers in Bonita Springs understands the importance of ensuring their safe transport. We employ unique packing techniques that go beyond simply using bubble wrap or newspaper. One such technique is the use of custom packaging materials specifically designed to protect delicate items during the moving process.
For example, delicate glassware or china may be packed using dish packs, which are sturdy boxes equipped with dividers and foam pockets. This ensures each item has its own designated space, preventing them from shifting and potentially breaking during transit. Fragile paintings and artwork, on the other hand, might be wrapped in acid-free paper and placed in specialized artwork boxes with added padding for extra protection against impact.
Modern Movers also takes extra precautions when it comes to packing electronics. For instance, we'll utilize anti-static material to wrap electronic devices and secure cords to prevent tangling. Additionally, we may individually pack these items in customized boxes designed to absorb shock and vibrations during transportation.
Another notable technique employed by Modern Movers is labeling fragile items appropriately. Each box containing breakable pieces is marked with clear and bold labels indicating its delicate nature. This helps movers organize the truck and prioritize their handling during the loading and unloading processes.
With these unique packing techniques in place, let's see the wide range of services that Modern Movers offers in Bonita Springs.
Range of Services Offered by Modern Movers in Bonita Springs
Moving can be a daunting task, but Modern Movers aims to make the process as seamless as possible by offering a comprehensive range of services tailored to our clients. Whether it's a local move within Bonita Springs or a long-distance relocation, we have you covered.
Our services encompass every stage of the moving journey, starting from an initial consultation and estimation of your moving needs. A dedicated team of professionals will work with you to create a customized moving plan that suits your budget and schedule.
Once the details are sorted, Modern Movers will take care of packing your belongings using our unique packing techniques mentioned earlier. Our skilled movers are experts at handling all types of items, from furniture and appliances to delicate antiques and artwork. The team ensures each item is securely wrapped, protected, and loaded onto our well-maintained trucks for transportation.
Upon arrival at your new destination, the movers will unload all your belongings and assist with unpacking if desired. We'll carefully place your furniture and boxes in the designated areas, ensuring everything is set up according to your preferences.
In addition to local and long-distance residential moves, Modern Movers offers commercial moving services for businesses in Bonita Springs. We understand the complexities involved in relocating office equipment, documents, and furniture while minimizing downtime for the business.
Moreover, we also provide convenient storage solutions for those who require extra space during or after their move. Whether it's short-term storage while waiting for the new property to be ready or long-term storage for additional belongings, we have secure facilities equipped with advanced security systems to safeguard your assets.
With our wide range of services and attention to detail in every aspect of the moving process, we ensure a hassle-free experience for our clients. Let us handle the logistics while you focus on settling into your new home or business location.
According to the Federal Motor Carrier Safety Administration, Professional movers, such as Modern Movers, have a claim rate of less than 0.25% for damage to items during the move.
A study conducted in Southwest Florida found that local moving companies are estimated to be 87% more likely to transport items without hassle than if you do it yourself.
Based on customer reviews and testimonials, over 95% of customers using professional moving services such as those offered by Modern Movers reported that their belongings were delivered intact and undamaged.
Cost-Effectiveness of Hiring Modern Movers
Moving can be costly, and it's understandable that many people may be hesitant about hiring professional movers due to concerns about the expense. However, when it comes to relocating to Bonita Springs, there are significant cost-effectiveness advantages to consider when hiring Modern Movers.
One of the key benefits is the expertise and efficiency that Modern Movers bring to the table. Our professionals have been in the moving business for a significant amount of time and have honed their skills through countless relocations. We know how to navigate potential challenges and streamline the moving process, ensuring that your assets are safeguarded while minimizing any potential for damage or loss.
Consider this scenario: you decide to handle your move on your own or hire inexperienced movers solely based on cost considerations. While you may save some money upfront, you could end up spending more in the long run due to potential damages, delays, or even replacement costs for items that aren't properly handled during the move.
For instance, imagine you attempt to move large furniture pieces without the proper knowledge or equipment, leading to scratches on the walls or damaged items. You might then have to hire professionals separately to repair these damages or replace the damaged items altogether, incurring additional expenses.
By investing in experienced movers, you're essentially paying for their competence. It's like seeking out a seasoned chef who knows all the tricks of the trade versus attempting to cook a gourmet meal yourself with limited culinary skills – sure, you might save money on ingredients by going DIY but at what cost? The probability of not achieving the desired result is high, costing more time and wasted effort.
Hiring our reliable and experienced moving company is definitely the best option in the long run, as it reduces potential damages, delays, and replacement costs, and provides a smoother overall moving experience. So, whether you're moving to a new home or relocating your business, investing in our services just might be one of the best financial decisions you make throughout the entire moving process!
Unpacking can often be one of the most daunting parts of the moving process. But with a little organization and patience, it can be turned into a satisfying and stress-free experience. Here are some tips to help you make your unpacking process more efficient:
Inventory Check: Before you start unpacking, take an inventory of all your belongings to ensure that everything has arrived safely. This allows you to check off items as they're unpacked and note any missing or damaged items. Keep in mind that insurance claims must usually be filed within a short timeframe after moving day, so it's important to discover any such issues early.
Room-by-Room Approach: Start by focusing on one room at a time instead of opening boxes haphazardly. Begin with essential areas like the kitchen, bathrooms, and bedrooms. Whenever possible, place essential items in a box so that you can access them immediately upon arrival at your new home, such as bedding, medications, toiletries, and clothes for the next day. This will avoid having to open several boxes before you can settle in.
Keep sharp objects and potentially dangerous items away from children and pets: The last thing anyone wants during a move is an unforeseen injury involving children or pets handling misplaced sharp objects or cleaning agents that were not packed away properly. Clearly mark any potentially hazardous items and place them in high areas, well out of reach and sight, while unpacking.
The process of unpacking doesn't have to be a stressful ordeal. With a touch of organization, a dash of focus, and a sprinkle of safety consciousness, you can turn what is often a daunting task into a smooth, even enjoyable, experience. If you keep these simple but impactful guidelines in mind, you'll not only move your belongings, but you'll also set the tone for life in your new home. So, calmly open one box at a time and let the new chapter of your life begin on the right foot.
Frequently Asked Questions
Tackle Your Move with The Best Moving Company in Bonita Springs
At Modern Movers, we use a combination of high-quality packing supplies, reliable moving techniques, and experienced professionals to ensure the safety of your belongings during a move. We take every precaution necessary, including properly securing items for transport and providing insurance coverage for added protection. Additionally, our team undergoes extensive training to ensure they handle your belongings with care and professionalism throughout the moving process!
When you're getting ready to move, you can rely on our full-service Bonita Springs movers to assist with your relocation from beginning to end. Talk to our friendly staff to learn more about our extensive range of moving services and see how we can customize a move for you! Contact our moving consultants at 
1-800-226-4663
 if you have any questions or concerns or would like to schedule a move with Modern Movers and get a free estimate!