Did you know that moving has its own holiday month? May was officially established as National Moving Month due to the increased demand for moving services. As National Moving Month begins, so does the moving madness. Be prepared with our Southwest Florida moving company's packing and moving tips for National Moving Month.
Start Early
The earlier you start preparing for your upcoming move, the more time you have to coordinate for a successful relocation. If you are planning to hire a professional moving company, call and schedule your move early to have an ideal moving day. Our local movers suggest scheduling at least two months ahead.
Create Moving Checklist
Creating a moving checklist can help you stay on top of things and be organized with a moving timeline. Our full-service movers in Southwest Florida have created the perfect cross-country moving checklist to provide you with the best residential moving items to have a stress-free move.
Organize Your Belongings
Before you start to pack, go through your items and start packing items that aren't essential. These items could include decorative items, holiday decorations, board games, and other miscellaneous items. While organizing your belongings, find items you no longer want or need. If you need packing supplies, look at our free moving kit to assist you with packing.
Pro Moving Tip: You can have a garage or yard sale to help pay for moving expenses. For the items that don't sell, donate them to local charities or Salvation Army.
Label Your Moving Boxes
Properly labeling your moving boxes will help you save lots of time and money during the busy moving madness. Not only does it alert our long-distance movers which rooms your belongings belong in, but also helps determine which boxes are heavier and might need two people.
Pro Moving Tip: Don't pack belongings from different rooms together. It will help you and your movers unload your belongings more efficiently.
Pack an Essentials Bag
Keep a bag of essentials close by and easily accessible during a move. This essentials bag should include a phone charger, cash, toiletries, a change of clothes, medications, and any other essentials you need easily accessible.
Don't Start Cleaning Your House on Moving Day
Although our last-minute moving services can assist you with a same day move, our residential movers highly recommend that you don't start cleaning your house on moving day. To keep a clear walkway when your movers arrive, start cleaning the previous week to accomplish all your cleaning tasks.
Pro Moving Tip: Clean and pack your dishes the week before moving day and eat from paper plates and utensils to help prepare for your upcoming move.
Have a Final Walk-through on Moving Day
Too many customers regret not having a final walk-through after the movers have loaded the moving van. Walk-through your home and check every cabinet, closet, laundry room, dishwasher, and backyard. Our professional Bradenton packers know your belongings are precious to you, so you don't want to leave anything behind.
Hire Professional Movers
To ensure the smoothest relocation experience, hire a full-service moving company. Over 40 years of experience, our movers and packers have perfected their moving supplies and moving services. To request a free and non-obligatory moving estimate, contact our Southwest Florida moving company by calling (239) 369-2616.  For the best moving services at competitive rates in Southwest Florida, schedule your move today! 
Related Reading:
Items You Can't Put in Storage 
Plan a Cross-Country Move on a Budget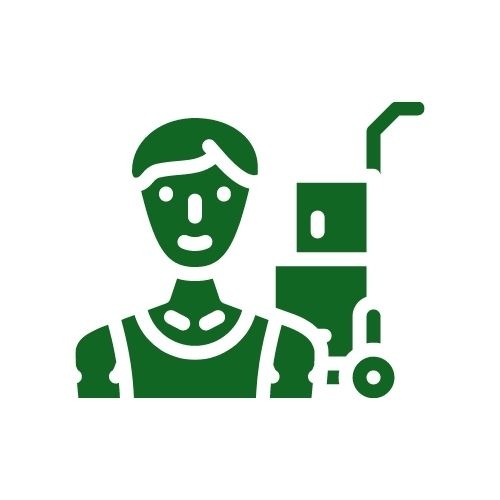 The Modern Movers moving team in Southwest Florida knows the ins and outs of local, long-distance, commercial, office, piano moves, and much more. You can count on these professional movers in Fort Myers and Bradenton to get you to your new home while keeping stress-free!