A last-minute move can be stressful for a variety of reasons. The circumstances causing you to move quickly could be causing you much stress, plus now you need to find movers or assistance on extremely short notice. In addition, during this time, moving companies may try to take advantage of you, charging you higher rates or extra fees since you may have limited options. 
With the already existing costs associated with a planned out, gradual move, we wanted to offer some tips on how to save money during a move, even if you need to leave within a week or even within 24 hours. 
Last-Minute Moving Help
Last-Minute Packing Tips
A great area that you can focus on that will save you money and time during a last-minute move is to save on packing. You most likely do not have time to pack all of your belongings, so some items most likely will not be able to move with you. The silver lining in this is that fewer items mean less space and weight and lower moving costs for you. 
Pack Less
Where possible, try to sell unnecessary items online, on social media, or to neighbors, friends, and family. If you don't have time for this, consider donating the items to a nearby Goodwill, or if you have no other alternatives, you may have to put items on the curb or throw them out. Make sure to follow the residential garbage collection rules of your area. This saves you packing time, packing space, and moving costs. 
Get Creative
In addition to eliminating items to pack, using creative packing methods can help in saving you money. At Modern Movers, when you schedule a complimentary at-home consultation, we provide a free moving kit with no obligation, supplying you with boxes of various sizes, packing paper, a dish pack, and tape, all for free! In addition to using these items, you can also utilize clothing to substitute packing paper and protect more fragile items such as plates and glasses. This will also save you time on packing clothing and limit the number of boxes you need.  
You don't necessarily have to use boxes for your move. Everyday items around your house can be utilized for packing purposes, such as laundry baskets, garbage bags, duffel bags, and small cabinets. 
Ask for Help
If possible, try to enlist the help of family, friends, and neighbors to help with your packing. The more people, the better. Remember that neighbors, family members, and friends may have boxes or box-like substitutes available along with other useful packing materials. 
Other Ways to Save
Regardless of how long you have for your last-minute move, spending on food should be limited during this time. Bringing groceries and food you may have in the house will add to your packing duties, take up needed space, plus they may spoil during travel. In the days or hours before your move, save money by finishing the food in your pantry and refrigerator. 
Hiring Affordable Last-Minute Movers
One way to avoid the stress associated with a last-minute move is to hire affordable and professional last-minute movers. Our movers in Southwest Florida can move your items in as little as 24 hours. 
We can even give you a price estimate before you commit! We can pack, load, and move your items securely, efficiently, and safely within 24 hours. We offer both local and long-distance movers to a variety of locations in Southwest Florida, with our Cape Coral movers, Naples movers, Fort Myers movers, and other service areas.   
Contact us today for a free price estimate of our services!
Related Readings:
Should You Sell Your Florida Home?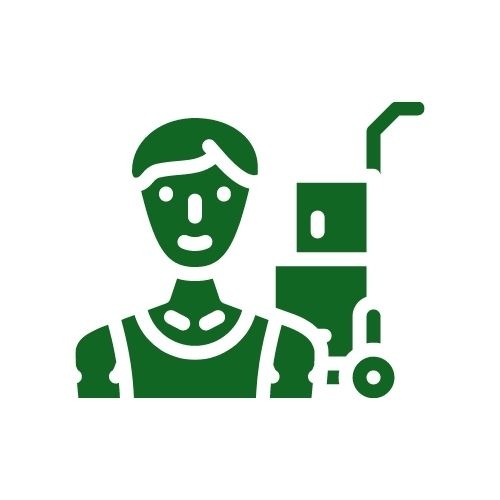 The Modern Movers moving team in Southwest Florida knows the ins and outs of local, long-distance, commercial, office, piano moves, and much more. You can count on these professional movers in Fort Myers and Bradenton to get you to your new home while keeping stress-free!