Should You Sell Your Florida Home?
COVID-19 has had an impact on nearly every market in the past year and a half. As a Florida homeowner, you most likely have heard of the recent real estate boom in the sunshine state. So is now a good time to sell your Florida home?
Why Is There a Real Estate Boom in Florida?
Florida has always been a popular destination. Year-round sun, warm weather, and low taxes have made it a great place for recent retirees. Over the past year and a half, Florida has seen a huge boom in real estate sales for buyers of all ages. This boom has, without a doubt, been spurred by the coronavirus pandemic. 
For most of the pandemic, Florida had limited restrictions compared to those placed on other states, giving appeal to hundreds of thousands of individuals looking to return to normalcy. Even those with a high risk of coronavirus complications were drawn to the warm climate. Additionally, exposure to the sun is thought to minimize the spread and negative effects of the virus. 
In addition to these factors, big cities in America, such as New York and Los Angeles, saw a mass exodus of individuals looking to move to more spacious areas. The lockdowns were tough on all people, but those stuck in small apartments in colder cities were left feeling claustrophobic and trapped. As everyone did during this time, Florida residents had their own hardships; however, they found it easier to be outdoors with good weather and more space to practice social distancing.
All these factors culminated in an extremely popular Florida real estate market, which continues to this day. 
So Should You Sell?
Selling, of course, is a personal decision that should be based on factors unique to your situation. With that in mind, we will look at some common reasons for both sides of the argument.
Why You Should Sell
People are snatching up houses immediately, meaning that you can sell your house above its value quickly – the perfect condition for sellers. As of June 9, 2021, Bay News 9 estimated that an average of 845 people a day are moving to Florida.1 Florida is not a densely populated state, setting the scene for high demand and low supply. If so many people are moving to Florida, it also shows what a desirable state it is to live in. 
Additionally, it is not just the big cities seeing traffic increases. We specialize in moving and storage services in Bradenton, St. Petersburg, and Port Charlotte, to name a few, all of which have seen a real estate boom. Since many new Florida residents left large cities or densely populated states, your home in Florida is in high demand no matter the location. As movers in Southwest Florida, we believe this demand can be even higher than the more densely populated Miami, Fort Lauderdale area, as many people wish to avoid cities for the time being. 
If you can work remotely, have job opportunities elsewhere, or just want a change of scenery, this could be a great time to sell your home.
Why You Shouldn't Sell
While houses in Florida are currently selling over normal market prices, there are some reasons to hold out. For one, historically, the best time to sell your home in Florida is in the winter and spring months between November and April. As you may already know, these months provide the best weather for residents and is when there is an influx of snowbirds who live between two states. Snowbirds add to the increase of people, decreasing the number of homes for rent and sale. 
With some COVID-19 restrictions currently being reapplied to California and other areas, we could see more shutdowns occurring in more states. As a result, you may be able to vastly improve your selling price in the months to come. This is, of course, a gamble; however, if you currently are in no rush to sell, it may be worth waiting for. 
Additionally, moving can be stressful. We provide stress-free commercial and residential moving to and from Southwest Florida. If you're not in this area, finding a reliable moving service, packing your items, and finding a new place to live can be difficult. 
Choosing to Sell
If you opt to sell or buy in Southwest Florida, we recommend reaching out to our experienced residential movers. Contact us today for any and all storage and moving needs. 
Related Readings:
What to Look For When Buying a Fixer-Upper House
Plan a Cross-Country Move on a Budget
Sources Used: 
1https://www.baynews9.com/fl/tampa/news/2021/06/07/real-estate-boom–why-is-everybody-moving-to-florida-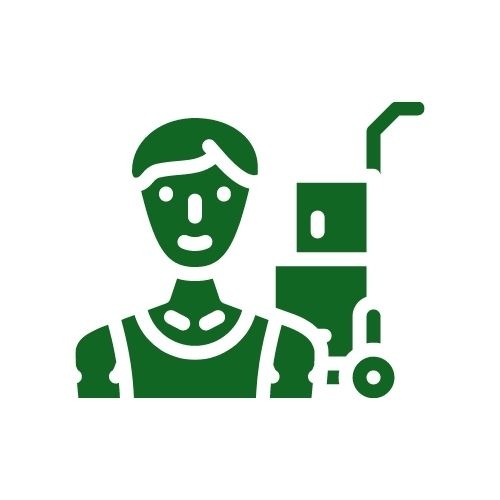 The Modern Movers moving team in Southwest Florida knows the ins and outs of local, long-distance, commercial, office, piano moves, and much more. You can count on these professional movers in Fort Myers and Bradenton to get you to your new home while keeping stress-free!