Your Reliable
Estero

Moving Company
Local and Long Distance Movers
Call

1-800-226-4663

OR Fill out our quick quote form now, and we'll throw in a
free moving supplies kit!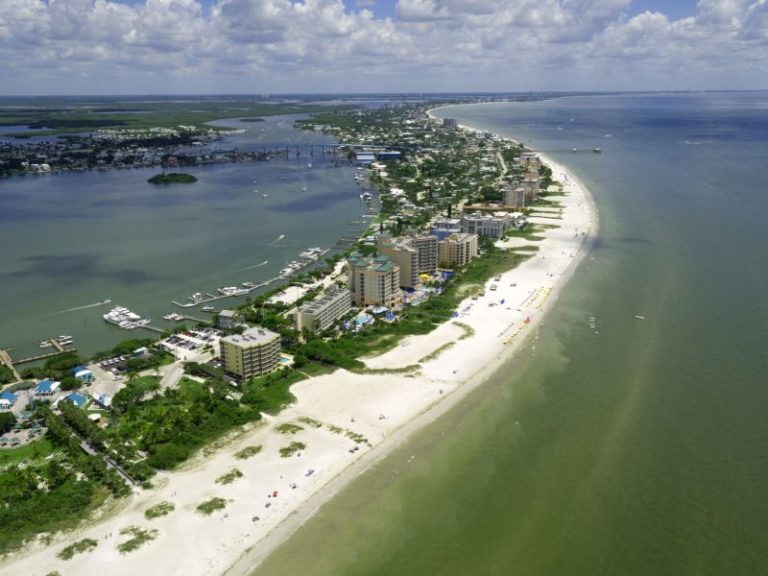 Moving to or from Estero, FL, can be a challenge without help. How will you safely transport your belongings, and who can assist? The terrain and beaches may be beautiful, but when you're struggling with the move, they can be difficult to appreciate. Avoid stress and let the local movers at Modern Movers be your lifeline.
Our moving company in Estero has almost four decades of experience and skill to handle even the most expensive items like huge TVs and entertainment centers. Plus, we have liability protection options so you can move with zero worries. Out of all the moving companies in Florida, our Estero movers have mastered attention-to-detail when relocating our customers into their new homes.
As one of the best local moving companies, we provide several high-quality services, including:
Automobile moving

Bulky or unusually shaped item transport

Packing and unpacking services

Debris and packing-supply removal

Furniture protection

Systematic loading with detailed inventory lists

Mover's liability protection options
Have a piano? Our Estero movers are also certified Florida piano movers and can safely transport your piano without damaging any of the pieces. Using extreme care and caution, our Estero piano movers will successfully move your piano into the new home, relieving you of stress and hassle.
If you want to bring your jacuzzi along with you, our hot tub movers can take that extra task off your shoulders as well. Relocating with a hot tub requires special skill and quality equipment to make it a successful relocation. Whether it's inflatable, acrylic, or wooden, your hot tub will be in the safe hands of our Estero movers.
Exceptional Customer Service​
Our moving company in Estero takes pride in giving the best customer care possible. Once you've hired our Estero movers, immediately, you'll see why we've been in business for four decades. We make sure to give you the reassurance that you're in good hands and are happy to address questions or problems as soon as possible.
Throughout the move, you'll have an assigned professional moving consultant who will always be at the ready to address any concerns or questions. We'll consistently give you an update on the move, never leaving you in the dark. Now that's what we call exceptional customer service!
Hiring a Mover in Estero? Here's What to Look For
Making the decision to move is as thrilling as it is daunting; a new location, new faces, and new experiences await. But the physical action of moving can quickly transform these exhilarating feelings into exhausting ones. It's the time when hiring a professional mover in Estero becomes a necessity rather than an option. Consider this your ultimate guide to making an informed decision. Here, we'll outline key factors you should consider when entrusting your precious possessions to a moving company in Estero, for ensuring a smooth and hassle-free transition to your new home.
When hiring a mover in Estero, it is important to consider factors such as their licensing, reviews from past customers, services offered, and pricing. Look for companies that are licensed and insured, offer comprehensive services that meet your needs, and have positive customer reviews indicating quality service. Additionally, communicate any special requirements or concerns you may have with your chosen mover to ensure a smooth and stress-free moving experience.
What Makes a Quality Mover in Estero?
When it comes to hiring a mover in Estero, finding a quality professional is essential for a smooth and stress-free relocation experience. But what exactly should you look for? Here are some key qualities that make a mover stand out in Estero:
– Reputation
First and foremost, reputation plays a significant role in identifying reliable movers. Reading customer reviews and ratings can give you valuable insights into their level of professionalism, reliability, and customer service.
– Experience
Experience is another vital factor to consider. Opt for movers who have been in the industry for several years as they are likely to have a better understanding of the best practices and potential challenges that may arise during a move. These established moving companies are more likely to have well-trained staff, proper equipment, and effective organizational systems in place. Consequently, their experience can translate into smoother operations and effective problem-solving on moving day.
For instance, Modern Movers has been in business for over 40 years and is highly rated by customers, showcasing our extensive experience and dedication to excellence.
– License and Insurance
Additionally, choosing a licensed and insured moving company is paramount. A reputable mover will be licensed with the Florida Department of Agriculture and Consumer Services (FDACS) if they operate within the state. Interstate moving companies must also have an active license with the Federal Motor Carrier Safety Administration (FMCSA), along with valid USDOT and MC numbers. These credentials ensure that the movers are legally authorized to provide services and that they follow regulations regarding safety, liability, and accountability. Moreover, valid insurance coverage protects both you and your belongings in case of any unforeseen incidents or accidents during the moving process.
– Wide Range of Services
Furthermore, it's essential to consider the range of services offered by the moving company. Do they offer packing assistance? Will they disassemble and reassemble furniture? Are there options for storage if needed? Assessing these services during the quote process will help determine if the mover can cater to your specific needs.
Now that we have examined the qualities that make a quality mover in Estero, let's delve into the benefits of hiring veteran movers.
Hiring veteran movers can bring numerous advantages to your moving experience. These are professionals who have been in the industry for an extended period and have honed their skills and expertise over time.
One significant benefit of veteran movers is their knowledge and efficiency when it comes to handling various types of items. Whether you have delicate antiques, valuable artwork, or bulky furniture, veterans will know how to properly pack, handle, and transport these items to ensure their safety throughout the move. Their experience enables them to navigate potential challenges effectively and find solutions to unexpected situations that may arise.
For instance, imagine having a priceless family heirloom that requires extra care while being transported. A veteran mover would possess the expertise necessary to ensure its safe handling and arrival at your new home without any damage.
Moreover, veteran movers tend to have a well-established network of resources. This means they can swiftly tackle any logistical issues that might arise during the move. Whether it's finding additional help for a large-scale relocation or arranging storage facilities for temporary storage needs, their connections within the industry can make the entire process more seamless.
Additionally, veterans often bring with them a strong work ethic and professionalism. They understand the importance of promptness, reliability, and exceptional customer service. Their wealth of experience instills confidence in their abilities to handle your belongings with care and respect throughout the entire moving process.
Overall, while there may be reputable newcomers in the industry as well, opting for veteran movers in Estero can offer a higher level of expertise, reliability, and peace of mind during your relocation journey.
Hiring veteran movers for your move can bring various advantages, such as their knowledge and efficiency in handling different types of items, their well-established network of resources, and their strong work ethic and professionalism. Opting for veteran movers can offer a higher level of expertise, reliability, and peace of mind during your relocation journey.
When it comes to hiring a professional mover in Estero, one of the crucial factors to consider is their expertise in packing. Expert packers can make all the difference in ensuring the safe and secure transport of your belongings. They possess the knowledge and skills to pack your items efficiently, utilizing proper techniques and materials to protect them from damage during transportation.
Imagine you have fragile, expensive china passed down through generations that holds immense sentimental value. You wouldn't want to risk it being mishandled or broken during the move, right? That's where expert packers come in. They have experience handling delicate items like these and know exactly how to wrap, cushion, and pack them properly to minimize any potential risks.
Moreover, expert packers are efficient in organizing and labeling your belongings for easy unpacking at the destination. They have a keen eye for detail and ensure that everything is packed systematically, saving you time and hassle when settling into your new home.
One way to assess if a moving company has expert packers is by checking their website or contacting them directly. Inquire about their packing practices, the materials they use, and whether they provide specialized packing services for fragile or valuable items.
Modern Movers is well-known for our customized packing services tailored to meet specific needs. Customers appreciate our attention to detail and dedicated approach when it comes to protecting their valuables during relocation.
How to Find Trustworthy Movers in Estero
Finding trustworthy movers in Estero requires careful research and consideration. After all, you want someone reliable who will handle your belongings with care and provide exceptional service throughout the moving process.
To start your search, ask for recommendations from friends, family, or colleagues who have recently moved within the area. Personal referrals can provide information about moving companies that have provided satisfactory experiences.
Next, conduct online research to gather more information about potential moving companies. Visit their websites and read customer reviews and ratings on platforms such as Google Reviews. These reviews can offer valuable insights into the quality of service provided by each mover.
Think of this research phase as shopping for a new gadget online. You read reviews from other customers to get an idea of the product's performance and reliability. Similarly, reading moving company reviews will help you gauge their professionalism and reliability.
Other important factors to consider when assessing a moving company include licensing, registration with relevant authorities (such as the Florida Department of Agriculture and Consumer Services for Florida-based companies), and any additional certifications or affiliations they may have.
Additionally, when requesting a written estimate from a prospective company, take the time to review the details and ask questions about any unclear or unexpected charges.
Lastly, don't hesitate to reach out directly to the movers you're considering. Engage in conversations with them to assess their responsiveness, willingness to address your concerns, and overall level of customer service. A trustworthy mover will be transparent, helpful, and genuinely interested in meeting your needs.
By following these steps and conducting thorough research, you'll be well-equipped to find trustworthy movers in Estero who will provide a smooth and stress-free moving experience.
When it comes to hiring a mover in Estero, one of the first steps you should take is to check reviews and ratings. Why is this important? Reviews and ratings provide insights into the experiences of past customers with a particular moving company. By reading these reviews, you can gauge the level of customer satisfaction, reliability, and professionalism of the movers you are considering.
Start by checking platforms such as Trustpilot, social media, Google Reviews, Yelp, and the Better Business Bureau. These platforms often have a wealth of information from customers who have previously used the services of various moving companies in Estero. Pay attention to both positive and negative reviews to get a comprehensive picture.
For example, let's say you come across a moving company with predominantly positive reviews on various platforms. This indicates a high level of customer satisfaction, which is a good sign when choosing a mover. On the other hand, if you notice multiple negative reviews highlighting issues such as damaged belongings, unprofessional behavior, or hidden fees, it may be best to steer clear of that particular company.
It's worth mentioning that while reviews and ratings are valuable resources for assessing a moving company's reputation and quality of service, it's essential to exercise critical judgment. Some factors might contribute to misleading or biased reviews, such as fake accounts or competitors leaving negative feedback. Additionally, individual experiences can vary greatly even within the same company. Therefore, it's important to consider patterns and overall trends when evaluating reviews.
So what should you look for in reviews and ratings? Pay attention to recurring themes and common points mentioned by different customers. Look for comments regarding punctuality, efficiency, care taken with belongings, transparency in pricing, and communication skills. These factors are indicators of how well a moving company performs its job and treats its customers.
Keep in mind that a few negative reviews among many positive ones do not necessarily mean that a moving company is unreliable. However, if you notice consistent patterns of dissatisfaction or repeated issues mentioned by different customers, it's wise to proceed with caution.
Now that we've discussed the importance of reviews and ratings, let's move on to another crucial aspect to consider when hiring a mover in Estero: licensing and registration.
According to a 2022 survey, research indicates that over 80% of customers check online reviews before hiring moving services.
The National Moving & Storage Association reported in 2023 that licensed movers are preferred by consumers almost 90% of the time.
A recent report found that approximately 75% of customers in Estero considered cost as a significant factor when hiring moving companies.
Licensing and Registration
When entrusting your belongings to a moving company, it's vital to ensure that they are properly licensed and registered. The last thing you want is to have your possessions handled by an unqualified or unregulated company. Licensing and registration serve as indicators that the movers are legitimate professionals who adhere to state and federal regulations.
In Florida, moving companies must have an active registration with the Florida Department of Agriculture and Consumer Services (FDACS). This registration ensures that the company has met certain requirements and obligations, such as maintaining proper insurance coverage and following specific guidelines related to consumer protection.
For interstate moves, it is essential to verify that the moving company possesses the necessary licenses issued by the Federal Motor Carrier Safety Administration (FMCSA). These licenses include active USDOT and MC numbers, which indicate compliance with federal regulations for transporting goods across state lines.
Here's an example scenario: You come across a local moving company advertising services for both local and interstate moves. Before making any commitments, make sure to check FDACS registration and their FMCSA status. Take note of any red flags like expired registrations or revoked licenses.
Remember, verifying licensing and registration isn't just about ensuring legal compliance; it also provides an added layer of protection for you as a customer. Licensed movers generally have established protocols in place, including liability coverage for potential damages during the move.
Next time you're researching potential movers in Estero, make sure to inquire about their licensing and registration status before making your decision. This step will help guarantee that your move is handled by professionals who have met the necessary legal requirements. Now let's move on to understanding how to evaluate moving estimates.
Evaluating Moving Estimates
When planning a move, obtaining accurate and detailed moving estimates is crucial for budgeting purposes and making an informed decision about which mover to hire. Here are some important points to consider when evaluating moving estimates.
– There are different types of estimates:
Firstly, it's important to understand the different types of estimates that movers provide. Non-binding estimates are based on the estimated weight and size of your belongings and can be subject to change. Binding estimates, on the other hand, provide a fixed price for the move and protect you from unexpected cost increases. Be sure to clarify with the mover which type of estimate they are providing.
– Be aware of any additional charges or fees:
It's also crucial to look for any additional charges or fees that may not be included in the initial estimate. These can include charges for packing materials, packing services, long carries, stairs, or storage fees if needed. Understanding these potential extra costs will help you evaluate and compare estimates more accurately.
– Pay attention to insurance coverage:
Furthermore, pay attention to insurance coverage included in the estimate. Movers should offer some level of valuation or insurance for your belongings during the move. It's essential to ensure that this coverage is adequate for the value of your items and inquire about any additional options available for additional protection if desired.
When comparing estimates from different movers, it's essential to consider not only the price but also the reputation and reliability of the company. A slightly higher estimate from a more reputable mover may be worth it for peace of mind and quality service.
Now that we've discussed evaluating moving estimates, it's important to understand how the quote process works and what information you need to provide to receive accurate estimates.
Understanding the Quote Process
When hiring a mover in Estero, it's crucial to understand the quote process to ensure transparency and avoid any surprises when it comes to pricing. The quote is essentially an estimate of the cost for your specific moving needs. Here's a breakdown of how the quote process typically works:
First, you'll need to contact the moving company either online or via phone to request a quote. Be prepared to provide details about your move, such as the size of your home, the distance between your current location and the new destination, and any additional services you may require.
Let's say you're moving from a two-bedroom apartment in Estero to a new house just a few miles away. You would inform the mover of these details along with any additional items that require special handling, such as valuable antiques or delicate electronics.
Once you've provided all the necessary information, the moving company will typically send a representative to conduct an in-home survey. This allows them to assess the volume of items being moved and provide a more accurate quote based on their assessment.
The in-home survey is an essential step as it ensures that the quote is tailored specifically to your needs rather than relying solely on generic pricing models. During this survey, take the opportunity to discuss any concerns or special requirements you may have with your prospective mover.
Once you receive the estimate or quote, carefully review it for accuracy and clarity. Make sure all services you requested are included and that there are no hidden fees or charges. If anything is unclear or if you have questions about certain aspects of the quote, don't hesitate to reach out to the moving company for further clarification.
| Step 1 | Contact the moving company | | Step 2 | Provide details about your move | | Step 3 | In-home survey conducted by a representative | | Step 4 | Receive an estimate or quote |
It's worth noting that while price is an important factor to consider, it should not be the sole determining factor when choosing a mover. Quality of service, reputation, and experience are equally important aspects to evaluate. Remember, you are entrusting your valuable possessions to these movers, so prioritize finding a reliable and reputable company.
With a firm understanding of the quote process, let's now explore the key services offered by Estero movers.
Key Services Offered by Estero Movers
In Estero, you'll find a lot of moving companies offering different services based on people's needs. But remember, not all movers are created equal. Here at Modern Movers, we've got our own special blend of services that sets us apart. So, let's dive into what we bring to the table in the Estero moving scene:
Packing and Unpacking: Our company offers full packing and unpacking services, where trained professionals carefully pack your belongings using high-quality packing materials. This service can save you time and effort, especially if you have numerous fragile items or limited packing experience.
Loading and Unloading: Once everything is packed, our crew will load your belongings onto the moving truck, ensuring secure placement to prevent damage during transportation. At your new location, we will unload and place your items in designated areas of your choice.
Transportation: Our fleet comprises well-maintained and equipped moving trucks that can transport your belongings safely and efficiently to your new destination. We will handle all logistics involved in getting your items from point A to point B.
Furniture Assembly/Disassembly: Got a bulky piece of furniture that needs dismantling before the move or assembly at your new location? Our team can capably handle that as part of our comprehensive service offerings.
Storage Solutions: If you find yourself in need of storage solutions during or after the move, we've got you covered. We provide secure storage facilities where you can temporarily keep your items until you're ready to have them delivered.
Specialty Moving Services: Our Estero movers also have the skills and equipment necessary for moving fragile or valuable items, such as pianos or artwork. So if you have an antique grand piano that you need to move to your new home in Estero, you can trust Modern Movers to handle these delicate and valuable items with the utmost care.
It is essential that you communicate your specific needs and requirements when requesting a quote from a moving company. This can help you obtain a complete and accurate estimate, ensuring a smooth and surprise-free move.
Packing and Transportation
When it comes to hiring a mover in Estero, one of the most crucial aspects to consider is their approach to packing and transportation. A reputable moving company should have a comprehensive strategy in place to ensure the safe and efficient handling of your belongings throughout the entire moving process.
The first thing to look for is whether the moving company offers packing services. Professional packers have the expertise and tools necessary to efficiently pack your items, reducing the risk of damage during transportation. They know how to properly wrap fragile objects, disassemble furniture, and secure everything for the journey ahead. This can save you a significant amount of time and stress, especially if you have a large number of items or delicate possessions that require extra care.
For instance, imagine you have a collection of valuable glassware passed down through generations. Hiring movers who specialize in packing ensures that each item will be meticulously wrapped in protective materials and placed securely in boxes with proper padding. This attention to detail can provide peace of mind knowing that your treasured possessions are in capable hands.
Furthermore, the transportation aspect is just as important. A professional moving company should have reliable vehicles and equipment to safely transport your belongings from your old location to your new home in Estero. Look for indications that they have well-maintained trucks suitable for different sizes of moves. Ensuring their vehicles are equipped with features such as lift gates or ramps can make loading and unloading more efficient and reduce the risk of damage.
Additionally, inquire about whether they use any tracking systems during transportation. This technology allows you to monitor the progress of your move, giving you real-time updates on estimated arrival times and providing peace of mind that your belongings are on their way.
Now that we've covered packing and transportation, let's discuss another important aspect to consider when hiring a mover in Estero – their ability to handle special requirements.
Special Requirements Handling
In certain circumstances, you may have unique or specific requirements that need to be taken into consideration during your move. It is crucial to communicate these requirements to the moving company from the beginning to ensure they can accommodate them appropriately.
For example, if you have valuable artwork or antiques that require special care and handling, it's essential to choose a moving company with experience in transporting delicate and valuable items. Look for movers that offer specialized crating or custom packaging options to provide extra protection for your prized possessions. Additionally, inquire about their use of climate-controlled vehicles, which can help safeguard sensitive items from temperature and humidity fluctuations.
Imagine you have a collection of rare musical instruments that are particularly susceptible to changes in temperature and humidity. Hiring a moving company that understands the importance of maintaining the proper environmental conditions throughout the journey can help prevent any damage or costly repairs.
Another aspect of special requirements handling is accessibility issues. If you are moving into a building with limited elevators or narrow hallways, inform the moving company in advance so they can plan accordingly. They may need to bring additional equipment or make alternative arrangements to ensure a smooth and efficient move despite any obstacles.
Taking these special requirements into account when selecting a mover in Estero can help ensure a seamless and stress-free relocation experience.
Frequently Asked Questions
Why Modern Movers is Your Best Choice in Estero
When hiring a mover in Estero, key attributes like reliability, experience, affordability, and professionalism are vital to consider. Modern Movers stands head and shoulders above the rest in all these aspects, boasting a stellar track record of seamless and efficient services. By choosing us, you're not just selecting a moving company – you're partnering with a dedicated team that prioritizes your satisfaction. Simply put, for stress-free, reliable, and top-notch moving services in Estero, look no further than Modern Movers. Let us make your next move your best move!
When you need help to move to Estero, contact the professional Modern Movers. Our moving company provides an array of relocation services along with the best customer care to ensure you have a great relocation experience. Having been in business for almost 40 years, you can safely rely on our expertise and relocation knowledge. We provide honest, detailed estimates, with no hidden fees, so you'll get an exact number on moving costs. Ready to move to Estero, FL? Give the Modern Movers a call today at 
1-800-226-4663
 for your free estimate!