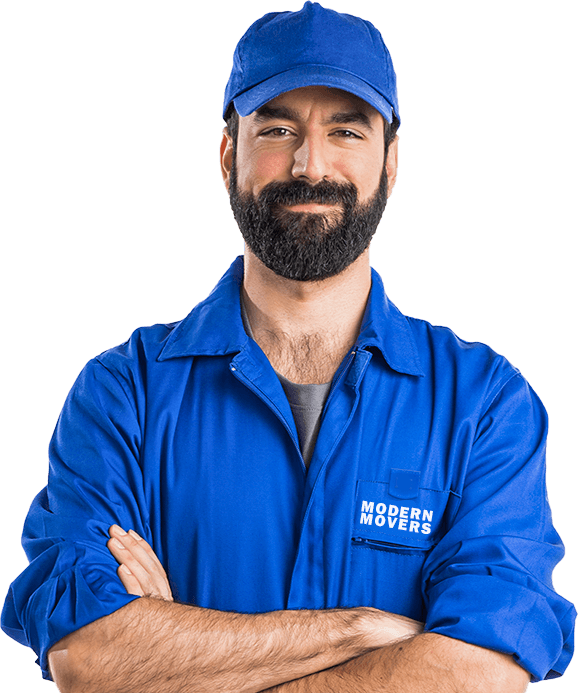 Piano Movers in
Southwest Florida
Local and Long Distance Movers
Call

1-800-226-4663

OR Fill out our quick quote form now, and we'll throw in a
free moving supplies kit!
Piano Movers in Southwest Florida
With nearly four decades of experience packing, storing, and moving pianos, Modern Movers are your piano movers of choice. These are delicate instruments with intrinsic and, often, sentimental value, and they need to be handled as such. These instruments may be your livelihood, which is why we guarantee careful and cautious handling. Whether you are moving down the street or across the country, you can rest assured that your piano will arrive at its destination in its exact same condition. Enlist our top-rated residential movers in Florida's Gulf Coast to ensure a hassle and damage-free delivery of your piano. At Modern Movers, we approach all of your items with the utmost care. We assure you that all of your belongings are handled securely and professionally. 
Why Prior Piano-Moving Experience Is a Must​
As you may well know, pianos are extremely heavy and yet exceptionally delicate. This does not make for an easy move. This requires meticulous planning and full attention to detail. Other movers may agree to ship your item; however, you should find out in advance about their experience in moving pianos. The delicate nature of a piano's interior can make it a challenging move.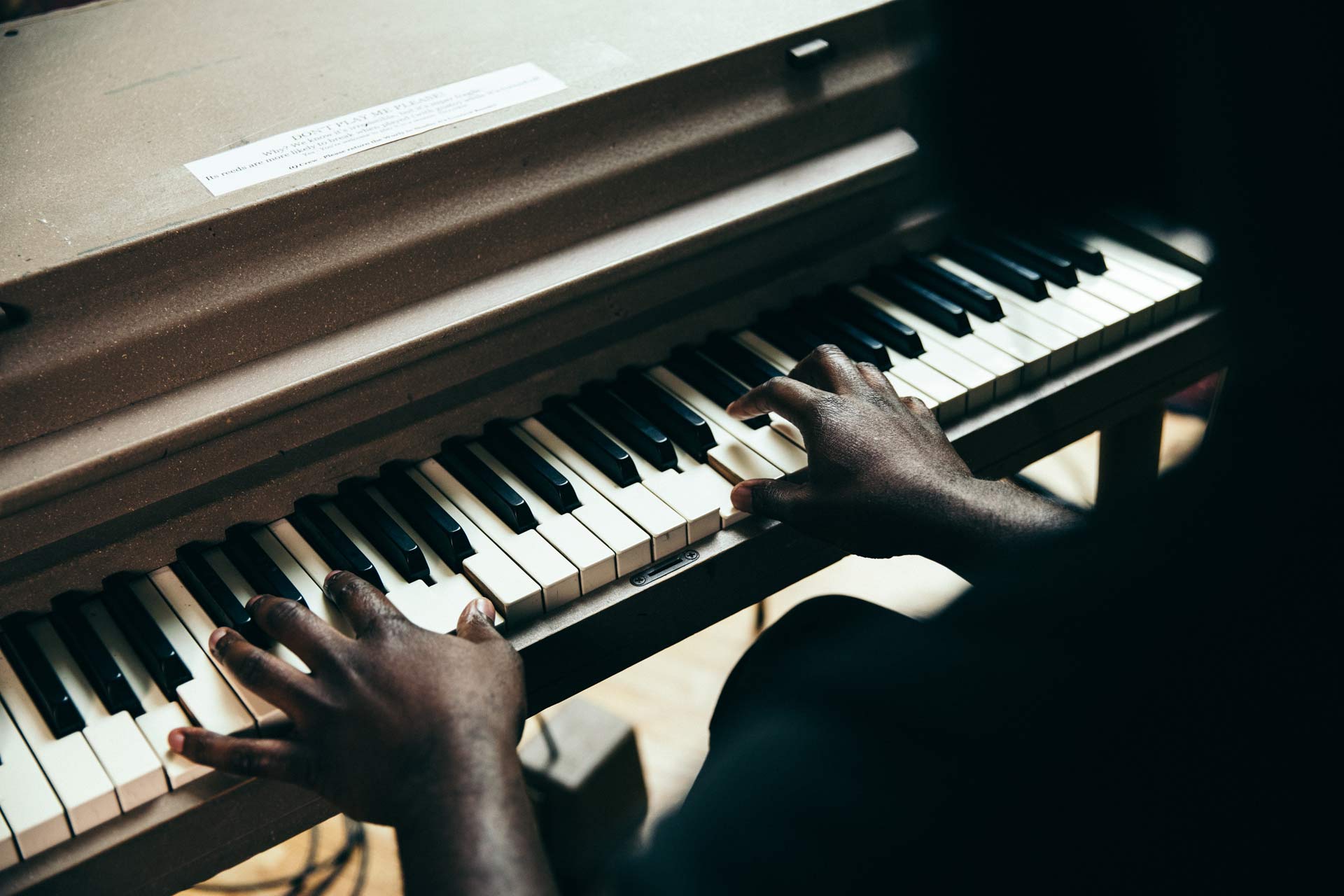 Our Piano Moving Experience
Pianos come in a variety of sizes and shapes. You may be concerned, and rightly so, that a moving company has experience handling your specific instrument. At Modern Movers, we want you to have peace of mind knowing that your piano is in good hands, which is why we like to provide the following list of a few of the piano models we specialize in:
Upright Piano
Spinet Piano
Console Piano
Studio Piano
Baby Grand Piano
Parlor Grand Piano
Concert Grand Piano
And more!
If you don't see your specific model above, contact us today to find our current expertise. 
We offer convenient and affordable temperature-controlled storage in order to preserve piano wood and tuning. Should you need to temporarily store your piano before moving, we offer convenient and safe storage solutions in Florida. 
Our Certified Piano Movers in Southwest Florida
• Upright (Vertical) Piano Moves
• Grand (Horizontal) Piano Moves
• Electric Piano Moves
• Professional disassembly and assembly of pianos, if necessary
• International Piano Relocations
• Local, Regional, State, and Cross-Country Piano Relocations
• Residential, Commercial, and Business Piano Moves
Looking for a specific service you don't see listed? Contact our specialists today to request special servicing.
Accurate, Written Estimates in Advance – No Hidden Fees
Call us today to speak with our expert coordinators who can organize a price estimate for your move. We highly recommend an in-home visit in advance so that we can identify if and where extra steps or special care may be required. After your no-obligation in-house consultation, we will provide you with:
Written estimates. No surprise fees.

Mover's insurance and liability protection or full valuation for your piano

Well-maintained and fully equipped trucks, including ramps and dollies

Residence protection pads to protect indoor/outdoor furniture, railings, tight corners, and doors

Carpet and hardwood covers to keep your floors clean and unscratched throughout the relocation of your piano
Modern Movers is accredited by the Better Business Bureau and a proud member of the American Moving & Storage Association. Contact us or call now for a free moving estimate: (800) 226-4663.
Experienced Piano Movers in Bonita Springs, Naples, Fort Meyers, Cape Coral, and Estero
Imagine the heart-wrenching moment when your prized family heirloom, the beautiful grand piano that has remained in pristine condition for generations, is accidentally dropped and shattered into a million pieces during a do-it-yourself move. Your blood runs cold, and you immediately regret not calling in the professionals. Avoid this nightmare scenario by hiring professional piano movers in Bonita Springs, Naples, Fort Meyers, Cape Coral, or Estero right now! From uprights to grand pianos, we'll make sure your precious instrument and all your belongings get from point A to B with no damage or drama. Because when it comes to something as valuable as your piano, cutting corners simply isn't an option. Our skill in the proper handling and delivery of pianos sets us apart!
Our piano moving service in Southwest Florida is distinguished by our team of highly trained professionals who have years of experience in handling, packing, and transporting pianos of different types and sizes with utmost care. We use specialized equipment and techniques to ensure the safety and security of your valuable instrument during the entire move. Our commitment to customer satisfaction sets us apart, and we strive to provide our clients with a stress-free, seamless, and affordable piano-moving experience.
Piano Movers in Bonita Springs
Moving a piano is no easy feat. Pianos are very heavy and bulky, not to mention delicate instruments that require special handling during transport. That's why it's essential to hire professional piano movers like Modern Movers, who are experienced in moving pianos safely and efficiently across various city landscapes, including those in Bonita Springs.
Whether you live in Bonita Springs, Cape Coral, or Estero, you'll find several moving companies claiming to offer expert piano moving services, but Modern Movers sets the bar for excellence. Not all of these companies have the experience or expertise required to move a piano correctly. When deciding on a piano mover in Bonita Springs, it's vital to do your due diligence and choose a reputable company, like Modern Movers, with a track record of successful piano moves. With our proven expertise and commitment to quality service, we stand out as the preferred choice for piano moving in the region.
One of the most significant advantages of hiring professional piano movers is peace of mind. Trained professionals understand all the intricacies involved in moving a piano from one location to another. They ensure your precious instrument arrives at its destination safely and securely. On the other hand, you might end up spending additional money repairing your beloved instrument if you were just trying to cut costs by doing it yourself or hiring inexperienced movers.
It's worth noting that transporting a piano involves more than just loading it onto a truck. Professional movers have the know-how needed for disassembling and reassembling the instrument for safe transport if necessary. They're equipped with specialized tools and equipment that help protect the parts from damage during handling and transit.
Some people argue that DIY piano moving is possible by enlisting friends or family to help out with lifting and transporting the instrument. While this may seem like a cheaper option initially, it can lead to injuries such as back strains or even damage and loss of your property if mishandled during transportation.
Hiring an amateur mover to transport your piano is similar to seeing an unqualified doctor or dentist for treatment; it could lead to disastrous results that cost you dearly in the long run.
Now that you're convinced of the importance of hiring a professional piano mover, let's look at what services we offer, starting with residential piano moving services. These services cater to various needs, such as the disassembly and assembly of your piano, ensuring you can enjoy your instrument anywhere in your new home.
Residential Piano Moving Services in Naples and Fort Meyers
For homeowners in Naples, Fort Meyers, Cape Coral, or any other location in Southwest Florida who wish to move their pianos locally or out of state, Modern Movers offers residential piano moving services. Our services include the relocation of all types of pianos, from spinets and uprights to grand pianos, as well as the furniture related to your instrument, carried out by a fully qualified and experienced crew that ensures that your possessions are in safe hands.
Residential piano moving services typically begin with a consultation to determine your specific piano moving needs. Our movers will assess the size and weight of your piano, its value, and any other factors that could impact safely loading it onto the truck.
The crew will then use specialized equipment such as dollies and padding to protect the piano while it's being moved. Once at the destination, they'll unload the instrument and place it where you indicate, be it in your living room or anywhere else, with absolute precision.
Imagine you inherited your favorite grand piano from your grandmother as a child. Although sentimental value is immeasurable, having professionals move it gives you peace of mind knowing it's protected throughout transportation.
With years of experience handling all kinds of heavy machinery including delicate instruments like pianos, our expert piano movers can move these items smoothly down narrow stairways with minimal chance of damage or injury.
In our next section, you can read more about our piano moving services, now focused on when you want to move your instrument from a commercial facility in Fort Meyers, FL.
On average, there are over 5,000 professional pianos being moved in Florida each year, with a significant portion of these moves taking place in Southwest Florida.
Approximately 90% of customers in Southwest Florida prefer hiring specialized piano moving companies to ensure the safe transportation of their valuable instruments.
A survey conducted in 2022 revealed that roughly 75% of professional musicians and music teachers in the region highly recommend experienced piano movers when relocating their pianos to minimize potential damage and ease the overall process.
For those who require piano moving services in Bonita Springs, Naples, Fort Meyers, Cape Coral, or Estero, hiring professional residential piano movers is highly recommended. Our knowledgeable and experienced team will provide a consultation to determine the piano's unique needs and ensure it is moved safely using specialized equipment. By entrusting Modern Movers with your cherished possessions, such as a grand piano, you'll have peace of mind knowing that they're in good hands throughout the entire transportation process. Regardless of the distance being moved, it's always wiser to hire an experienced and well-trained professional for this type of task.
Piano Moving Services From Commercial Settings in Cape Coral and Estero
Moving a piano from a commercial space, whether it's located in Cape Coral or Estero, requires special considerations and additional precautions. The last thing any business wants is damage to their valuable investment in a musical instrument. That's why hiring professional piano movers who specialize in moving pianos from commercial premises is crucial.
At Modern Movers, our piano moving services come with all the care and expertise needed to ensure that your piano arrives at its new location in perfect condition, whether it's a household move or an interstate relocation. In many cases, businesses may have pianos located on higher floors of buildings or in congested areas, which can pose challenges when it comes to loading and unloading them.
For example, imagine that you own a music school that has a grand piano located on the third floor of your building. Getting this heavy instrument down several flights of stairs may seem like an impossible task, especially if you don't have the proper equipment, knowledge, or training to do so. But hiring professional piano movers means you won't have to worry about such complications.
Modern Movers, as piano movers with experience working in both commercial environments and household settings, understands how to navigate around obstacles such as tight corners or narrow hallways while keeping the delicate inner workings of your instrument intact. Trust in our expertise for your piano's safe and secure relocation!
What You Can Expect from Piano Moving Services
When you choose a reputable company like Modern Movers for your piano moving needs, you can expect a team of highly trained professionals equipped with specialized equipment and innovative techniques designed to keep your piano safe and secure during transport.
Our movers arrive fully prepared with all the necessary equipment including dollies, pads, straps, skids, and covers. They'll carefully disassemble the piano, wrap each piece in protective padding material, and then load it onto the moving truck.
Along with physical preparation, there are many logistical aspects when it comes to moving a piano. In this regard, our company offers personalized consultations to determine the best plan for packing and transporting your piano efficiently, even if it's an interstate move.
This initial assessment considers factors such as size, weight, the distance of the move, and any special requirements you may have. We'll also create a detailed inventory list to ensure all pieces of your piano are kept track of during transport.
The goal of our commercial and residential piano moving services is to alleviate any concerns or worries that come with this complex process. We guarantee that our team will handle your beloved instrument with the utmost care and bring it safely to its new location.
After exploring what to expect from our piano moving services, let's now dive into how professional moving companies pack and transport pianos.
Packing and Transporting the Piano
Packing and transporting a piano requires a certain level of expertise and experience. It's not something that just anyone can do. At Modern Movers, our team undergoes rigorous training before handling your instrument. They've been trained in various techniques to ensure that your valuable music piece is transported safely and securely.
Before transporting a piano, it must be properly prepared for movement. The first step in this process involves removing all loose items. This includes music stands, pedals, cushions, lids, hinges, knobs – anything that could fall off during transit.
For instance, imagine transporting an upright grand piano. Any removable racks or trays within the piano need to be removed to prevent them from sliding around inside the case.
Next, professional movers work to ensure the safety of the piano by wrapping each component of the instrument in specialized padding blankets attached with strong tape for added protection against scratches and bumps. Once wrapped up entirely, they secure braces specifically designed to protect the soundboard and strings from any jarring impacts.
It's also essential to protect the piano's exterior from any damage during handling or transport. This can be done by wrapping it properly with blankets or special moving pads to prevent scratches, dents, or nicks.
There are several ways to move a piano, including using dollies, straps, and harnesses. While dollies can make transportation easier on flat surfaces, stairs pose a considerable challenge due to their weight and bulkiness. Straps and harnesses can help distribute weight evenly across multiple movers' shoulders; however, this type of equipment requires expertise to use correctly.
Once ready to be transported, pianos are loaded onto specially-designed trucks equipped with air-ride suspension systems. These trucks help absorb shock during transport ultimately resulting in less vibration on delicate parts of the instruments like strings or hammers.
With a clear understanding of what piano moving services entail and how pianos are prepared for transport, let's transition to discussing the differences between local and long-distance moves.
Comparing Local and Long-Distance Moves
When planning a piano move in Southwest Florida, one of the most critical considerations is the distance of the relocation. Whether you're moving your piano across town in Bonita Springs, to a neighboring city like Naples or Fort Meyers, or even across the country from Cape Coral or Estero, it's essential to understand that there are significant differences between local and long-distance moves. By doing so, you can prepare accordingly for the challenges you may face when relocating your piano.
To illustrate, let's say you're moving from Naples to Fort Meyers – a relatively short distance compared to moves over 100 miles away. While both types of moves require careful planning, different factors come into play with each type of move. For example, local moves tend to be less costly overall than long-distance moves because they involve less time and travel expenses on the part of your moving company. On the other hand, long-distance moves require more planning and coordination since they involve not only transport but potentially storage and multiple stops along the way.
Another difference between local and long-distance piano moves is the level of care required during packing and transport. Local moves usually involve less handling since there may be fewer stops along the way. However, with longer distances, many things can happen to your piano along its journey. That's why reputable moving companies like Modern Movers prioritize proper packing procedures to ensure your piano is shipped safely from point A to point B.
Some also argue that local moves offer more flexibility since this type of move allows you to have more control over your schedule. When working with a professional mover for a long-distance move, you'll need to coordinate their moving schedule with yours carefully. But why stress if you don't have to? Hiring Modern Movers for either type of move will ensure that everything goes smoothly and that your piano is in good hands at all times.
Think of it this way: moving a piano is like performing a musical piece. Just as a musician plans their performance with care and precision, a mover needs to plan a relocation with equal attention to detail. Local and long-distance moves require different levels of focus but, ultimately, the aim is the same, to get the execution of the move and performance perfect.
Having considered some of the critical aspects when comparing local vs. long-distance moves, it's time to explore the storage options for pianos.
Storage Options for Pianos in Naples, Bonita Springs, Cape Coral, and More
In some cases, individuals may not be able to move their piano immediately to its final destination. In these situations, secure storage options become essential. Perhaps you're downsizing your living quarters in Bonita Springs, taking an out-of-state job from Naples, or relocating within Fort Meyers, Cape Coral, or Estero and need a temporary solution for your prized instrument until you find more permanent accommodations. Fortunately, professional moving companies like Modern Movers offer climate-controlled storage solutions that can keep your piano safe until you're ready to have it delivered to its new location, whether that's within these cities or beyond.
When considering storage options for your piano, it's vital to look for moving companies with secure storage facilities equipped with advanced security systems. You'll also want to choose a facility that has specialized features like climate control settings. Such facilities use heating ventilation and air conditioning systems (HVAC) that help regulate the temperature throughout the year, keeping it stable between 60 to 80 degrees Fahrenheit. This ensures that fluctuations in temperature and humidity don't damage your piano during its stay, protecting it from issues such as the expansion and contraction of the wood, warping, cracking, sticking keys, and other maladies that could affect sound quality.
Additionally, secure facilities provide several layers of security to keep your valuable instrument protected at all times. Features such as gated access and 24/7 surveillance cameras help prevent theft, vandalism, or any unauthorized access from occurring. You can be confident that your piano is safe while in storage.
Though basic self-storage units may seem appealing due to their lower rates, they lack the specific features required to protect high-value items like pianos. It's tempting to cut costs by doing this. However, as Benjamin Franklin once said: "An ounce of prevention is worth a pound of cure." Investing in specialized storage options for your piano can save you from unnecessary repairs and restoration costs if the instrument is damaged during its stay.
To put things in perspective, an improperly stored piano is like a musician who isn't taking care of their instrument. If the instrument isn't maintained correctly, the sound quality may suffer, leading to more critical issues. Imagine spending time away from playing the piano due to damage caused by improper storage. It's crucial to treat your piano with the respect it deserves – even while in storage – so you can preserve your musical instrument's quality and enjoy many more years of beautiful music-making.
Piano Moving Service Provided By: