Relocating a piano is tough. Whether you are moving cross-country or moving across your room, pianos are extremely heavy and delicate items. The intricate nature of a piano means that any movement must be done with the utmost care. As experienced piano movers, we at Modern Movers have tips on piano moving and storage. 
Step 1: Identifying Your Piano
The first step in starting to move your piano is understanding the dimensions and weight. Pianos come in various sizes and styles, ranging from a few hundred to thousands of pounds of weight, with an average piano weighing about 1000 pounds. As you can imagine, moving a piano is not a task suited for one person. While your piano may have wheels, it is not advised to simply wheel it out of your room. Instead, you will need to entice some friends and family to help or hire professionals to ensure a safe and quick move. 
How to Move Your Piano From One Room to Another
Even the shortest of moves requires preparation. First, make sure to close the bonnet and the keyboard lid and, if possible, lock it. This will help protect the more delicate components of your instrument. At this point, make sure to measure hallway size, door frames, and every dimension of your piano. This may result in the discovery that your piano is too large. If this is the case, you may need to disassemble certain aspects of your instrument, such as the legs and other removable pieces. Make careful notes on every piece removed so as to avoid confusion and mistakes upon reassembly. Also, remove any obstacle, rugs, paintings, and anything that is in the direct path of where your piano is and where it needs to be. 
As you can see, even a seemingly simple piano move is complicated, which is why we always recommend reaching out to professionals. This can avoid damage to your house, piano, and yourself. 
How to Move Your Piano to a New Home
While moving a piano from room to room in your house can be difficult, it can be done if undertaken with extreme caution and with the help of friends or family. Moving a piano from one physical location to another, whether it be across the street or across the country, is a different matter. Moving a piano across from one location to another requires special equipment and the help of professionals. 
When hiring professional piano movers, it is best to be as descriptive as possible. Tell them about any missing, loose, or broken parts your piano might have. Make sure to let them know exactly where you want your piano located in your new home, giving details about any issues they may encounter along with the move, such as elevators and stairs. 
Regarding the actual move, piano moving specialists will take care of everything from prep work, wrapping the piano, and disassembling parts as needed until final relocation and reassembly. 
Make Sure Your Piano is Moved and Stored Safely 
If you or someone you know is looking to move a piano, contact Modern Movers. We are Southwest Florida's premier movers and storage service provider. Contact us today to schedule your move. 
Related Readings:
8 Packing & Moving Tips for Moving Month Madness
Items You Can't Put in Storage Units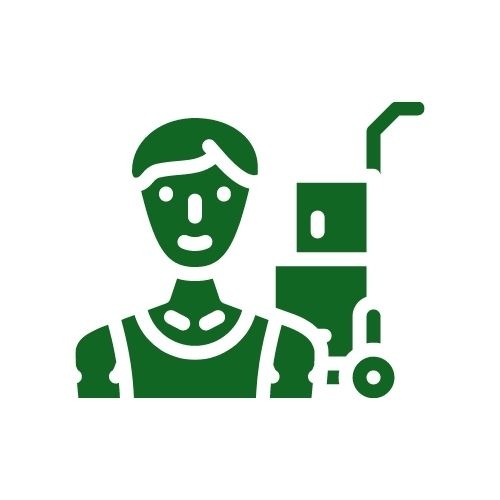 The Modern Movers moving team in Southwest Florida knows the ins and outs of local, long-distance, commercial, office, piano moves, and much more. You can count on these professional movers in Fort Myers and Bradenton to get you to your new home while keeping stress-free!