Moving can be an expensive process. You may, as you should, look for ways to minimize costs where possible. This is one of the reasons why our Southwest Florida moving company offers a-la-carte moving options, including packing and unpacking services, storage services, and a no-obligation and free moving kit to try and reduce money spent on a move. One area, however, that we recommend not trying to save on is moving a piano. Professional piano movers are necessary for ensuring your piano is moved safely and arrives at your new home in the same condition as it left. 
How to Move a Piano
Piano moving is a delicate process. It combines two of the most challenging variables that come with moving an object – it is both a heavy and a high-value delicate item. Oftentimes, a piano may be too large to fit through door frames or down narrow staircases, which is why our piano movers in Southwest Florida will, if needed, disassemble certain parts and reassemble them once moved to the intended location. 
To correctly move a piano, you must properly protect it through coverings and padding, disassemble parts where necessary, and reassemble them correctly when at their new location. Pianos are complex instruments, and assembly can be tricky even for those with experience, which is another reason why we always recommend hiring professionals. 
Piano Storage
Another issue that arises when moving a piano is the specific needs in storing a piano. Whether you need to store your piano for a few hours, days, or months, it will need to be in a location away from direct sunlight and in a temperature and humidity-controlled environment. This is why our professional piano movers utilize temperature and humidity-controlled transportation vehicles and storage units. 
Our storage units are available for however long you need and are equipped with 24/7 surveillance and security measures, humidity, and temperature control. 
Hiring Professional Piano Movers
Hiring professionals will give you several necessary benefits for the safe transportation and storage of your instrument. For one, we provide mover's insurance and liability protection or full valuation for your piano to give you peace of mind during your move. 
We do all of the packing, prep work, and heavy lifting. Piano moving requires specialty items, such as fitted padding, special ramps and dollies, and tools for disassembly if necessary. We will additionally provide carpet and hardwood covers to keep your floors clean and unscratched throughout the relocation of your piano. 
Our storage units are designed to preserve the tuning of the instrument and are available for as long as you need. When you wish your piano to be delivered, we will bring it to your new location, unload, and assemble it if necessary. 
The high difficulty and specific equipment and expertise required in piano moving are why we strongly recommend hiring professional movers. Our movers are affordable and experienced and will ensure your instrument arrives safely to its new location. 
Hiring Southwest Florida Movers
At Modern Movers, your convenience and the safety of your items are our top priority. We have a variety of locations, including Port Charlotte movers, Estero movers, and Bonita Springs movers, to name a few, and we service most of Southwest Florida with moving, packing, and storage services and professionals. We provide specialty moving services as well, such as our piano movers and hot tub movers in Florida. 
Contact us today for a free price estimate and to schedule your move. 
Related Readings:
Piano Moving and Storage: What to Do and What Not to Do
Items That Shouldn't Be Stored in Your Garage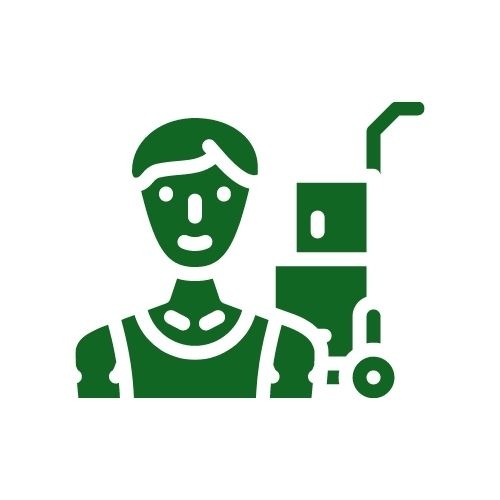 The Modern Movers moving team in Southwest Florida knows the ins and outs of local, long-distance, commercial, office, piano moves, and much more. You can count on these professional movers in Fort Myers and Bradenton to get you to your new home while keeping stress-free!