Moving across state lines can be an exciting new start for you and your family. Our residential movers in Southwest Florida are experienced in both local and long-distance moves, and as a result, have created a moving out of state checklist. 
In this article, we will look at areas you may need to focus on after choosing your new state of residence. 
Things to Do Before You Move to a New State
Start Budgeting
Moving requires smart budgeting. Whether you are hiring full-service movers or plan to do the moving yourself, the process will require freeing up some funds. It is best to start this process as soon as possible, as waiting to book movers or renting a moving truck becomes more expensive the longer you wait. 
Luckily, if you are moving to or from Southwest Florida, we can provide you with affordable moving services. If you are moving soon and are searching for a quick solution, our last-minute movers can assist you within 24 hours. 
Research Moving Companies
Picking the right movers for your out-of-state move is a vital component of this process. Movers will be responsible for handling all of your belongings, and you want to make sure you choose reliable, professional movers who will treat your items with care and deliver them on time. 
Our Southwest Florida movers have 40 years of experience. We are so confident that you will be happy with us that we offer a free moving kit if you schedule a no-obligation in-home consultation. 
Regardless of the movers you choose, make sure to vet them first to help ensure your items arrive at your new home on time and in the same condition they left in. 
Choose a Date for Your Move
Setting a date in stone for your move will help you stay on track and give you a time frame of how much time you have to pack and arrange your items. 
Cancel/Transfer Any Location-Based Memberships and Subscriptions
Make sure to transfer all memberships to your new location, if possible, and cancel any you will no longer need. Certain subscriptions like gym memberships may have stipulations about canceling your membership. Make sure to cancel them early so that you are not hit with any fees. 
Utilities
Upon the last month of living in your state, make sure to cancel any utilities you may have. You will also need to set up utility accounts and services in your new state. You don't want to show up to your new home and have no electricity or running water! 
Forward All Mail
One last step that many forget is to make sure to forward your mail to your new address. Some businesses may not be notified of your new address and will continue to send mail to your old address. 
Getting Your Belongings to Your New Home Safely
At Modern Movers, we provide reliable, experienced movers to make sure all of your possessions arrive on time. View our full list of service areas in Southwest Florida and schedule your stress-free move!
Related Readings
Plan a Cross-Country Move on a Budget
Should You Sell Your Florida Home?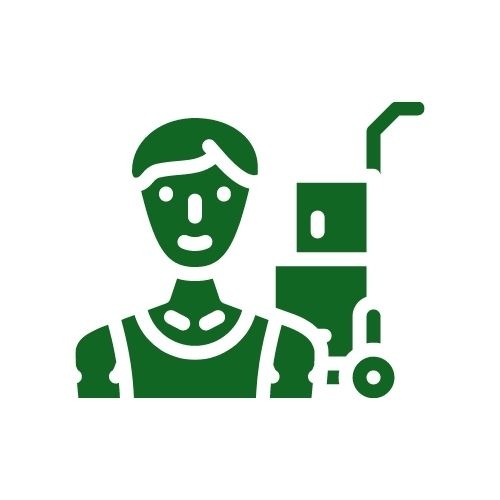 The Modern Movers moving team in Southwest Florida knows the ins and outs of local, long-distance, commercial, office, piano moves, and much more. You can count on these professional movers in Fort Myers and Bradenton to get you to your new home while keeping stress-free!