It's an exciting time to have the opportunity for a cross-country move; however, most people feel overwhelmed by the idea of moving. Our Florida long-distance movers want to help! Here are a few ways to plan a cross-country move on a budget. 
Lighten the Load
Most moving companies charge by the number of items or the weight of the moving load. One of the best ways to keep your cross-country moving expenses low is to lighten your moving load.
Our moving company in Southwest Florida suggests hosting a garage or yard sale or even selling your lightly used items online. If you have leftover items, donate them to a local charity. Not only do you make some money, but you lighten your moving load and lower your moving expenses.  
Inquire About Discounts
Before deciding on a cross-country moving company, inquire about discounts. Moving companies may offer AAA, military, or veteran discounts. Moving companies may also offer discounts if you book in advance. This might lower your average cost of a cross-country move. If you need last-minute movers, though, it might cost a little more. 
Free Moving Kit
A cross-country move on a budget can be difficult, but our family-owned moving company in Southwest Florida wants to make it easier by providing a free moving kit with every consultation. Who doesn't like free stuff? With premium moving supplies, you can secure your belongings for a long-distance move.  
Our free Moving Starter kit includes:
5 small boxes

3 medium boxes

2 large boxes

10 lbs. packing paper

1 dish pack

1 roll of tape
Schedule a Move During the Off-Season
Believe it or not, there are peak times for moving. Your moving date can affect how much you spend on cross-country moving and packing services.
USA Family Moving suggests scheduling a move over the weekend. Most leases end in the first and last weeks of the month, so those are also popular moving times. These two weekends of the month tend to get busy and expensive. One of the cheapest ways to move out of state is to move on a weekday in the middle of the month.
Moving between Memorial Day and Labor Day can also potentially break the bank since the summer is one of the most expensive times to move. We suggest moving between October and April, the autumn and winter months tend to be the slow season for moving companies. If you are planning to hire a long-distance moving company, book ahead of time to reserve your desired moving date.   
Renting a Truck vs. a Moving Pod
One of the ways to plan a cross-country move on a budget is to rent a moving truck instead of a moving pod. Renting a moving truck will help you move your larger items such as furniture across the country. Larger moving pods tend to be more expensive.
Hire the Experts
Although it doesn't seem like it, hiring a reputable moving company can save you money, time, and stress. Moving companies can assist in all aspects of your move including packing, loading, and transporting belongings. The professionals can give you a free moving estimate, so you know what to expect for a full-service moving package. Few things beat the convenience of full-service packers and movers.
Contact our movers in Southwest Florida for a free estimate of your cross-country move on a budget. USA Family Moving provides high-quality packing and moving services as well as storage units at competitive moving rates.
Related Reading:
Your Cross-Country Moving Checklist
What to Do the Month Before you Move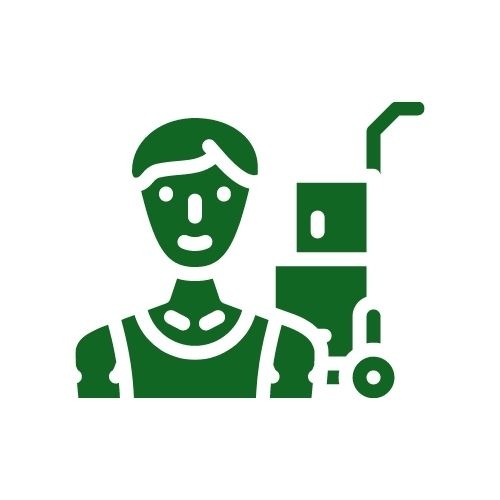 The Modern Movers moving team in Southwest Florida knows the ins and outs of local, long-distance, commercial, office, piano moves, and much more. You can count on these professional movers in Fort Myers and Bradenton to get you to your new home while keeping stress-free!