Florida is a state known for many things – amazing beaches, fun-loving people, a diverse community, and of course, retirees. But why do people retire in Florida? Modern Movers, the leader among Southwest Florida moving companies, is determined to get to the bottom of it all! As Southwest Florida movers, we have serviced countless people relocating to retirement communities in Southwest Florida and have taken note of what we find to be the key reasons for SWFL senior living to be so attractive.
Retiring in Florida Is Pleasant
Why do people retire in Florida? There is a fun and pleasantness that Southwest Florida towns and cities have to offer for incoming seniors looking to spend their golden years in the Sunshine State. Florida residents experience pleasant weather and sunshine practically year-round. No more hard winters can rank extremely high among why so many from colder parts of the country consider Florida for retirement. On top of this naturally occurring fact of life in Southwest Florida, the best of Southwest Florida can also be interpreted as the communities that have called this area home. With so much relaxation and good weather around, the population of the state has become friendly and welcoming to incoming seniors who would like to make use of the best of Southwest Florida. You will have a comfortable and fun go at your golden years while feeling welcomed every step of the way.
But let's say that you were more interested in the practical benefits of retirement than personal experiences. Why retire in Florida if that is your situation
There Are Many Benefits of Retiring in Florida
Many retirees are more interested in receiving actual and practical benefits to spending their life after entering their golden years, not the fun and comfort that a state like this offers. Why do people retire in Florida if they are this mold? To start, the property in Southwest Florida is less expensive compared to California, New York, and other "hot spots" in the country. Some of the area's most impressive areas, such as Fort Myers, will come in at being several thousand dollars cheaper than the previously mentioned areas. 
There are also many benefits when analyzing Florida taxes for retirees who have settled down in the Southwest of the region. The state consistently ranks among the top 10 most tax-friendly states for retirees! Pairing these tax benefits to living in Florida post-retirement with the previously mentioned quality of life, there is no reason not to consider this state as your retirement haven when the time rolls around. To start your Southwest Florida retirement off on the right foot, be sure to team up with a modern moving company that will get the job done right. 
Our Southwest Florida Movers Are Here to Help!
If you are considering a move to Southwest Florida and want to receive the residential relocation assistance and additional moving services that the community can rely on, be sure to get in contact with the Modern Movers today! If you wish to learn more about the area or how we service it, be sure to take a look at some of our expert moving articles to get information directly from the professionals!
Related Readings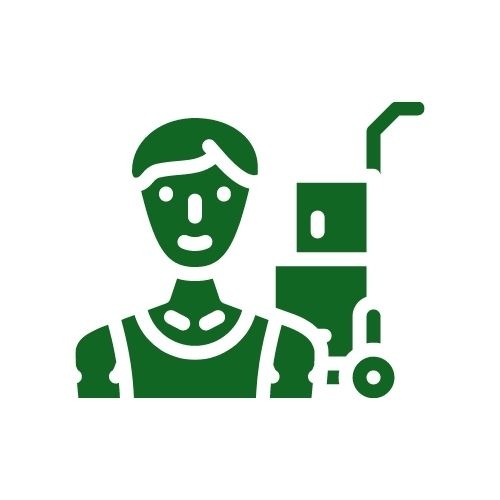 The Modern Movers moving team in Southwest Florida knows the ins and outs of local, long-distance, commercial, office, piano moves, and much more. You can count on these professional movers in Fort Myers and Bradenton to get you to your new home while keeping stress-free!