Depending on your current outlook regarding age, profession, children, and preferences, the best neighborhoods in Naples could vary widely from one person to the next. But it is always good to have a baseline knowledge of the Naples, Florida neighborhoods that are most attractive to the average person, especially if you are new to the area.  
Our expert Movers in Naples, FL have drawn up a basic overview of their top picks for Naples neighborhoods for both young families and retirees. We have decades of experience in the area and are more than happy to share our knowledge with the public. 
What Is the Best Place to Live In Naples for Young Families?
Young families need three things to be present in their new Naples, Florida neighborhoods: access to great schools, proximity to downtown to allow for quick access to activities, and of course, safety. Our movers have decided to recommend the neighborhoods of Aviano, Ave Maria, and Old Naples. 
These areas offer plenty of fun for both the children and parents of a family while still far away from dangerous areas. To clarify, there are no Naples, Florida neighborhoods that our movers dislike for families; these are their choices for the best neighborhoods in Naples, based on their circumstances. 
What Naples, Florida Neighborhoods Are for Retirees?
Retirees are a calmer, more relaxed sort than the previously mentioned demographic of younger families and professionals; instead, there is a certain level of peace and happiness that is hard to replicate in any other demographic. As such, the best neighborhoods in Naples for retirees are those communities in Naples, Florida that offer the highest level of relaxation and comfort while still being lovely and fun. Our top picks based on the criteria are Park Shore, Coquina Sands, Aqualane Shores.
If you are planning on spending your golden years in Naples, then you really can't beat these nice neighborhoods in Naples, Florida. 
Teaming Up With Our Naples Movers 
Now that you've got the rundown on the best neighborhoods in Naples, Florida, why not book your next move to or within the area with Modern Movers, the premier moving company of Florida's Southwest? Our family-owned business has been around for decades, and that experience and dedication have taught us how to be the best movers in the area! If you'd like to know more about our moving or storage services, be sure to contact us today.
Related Readings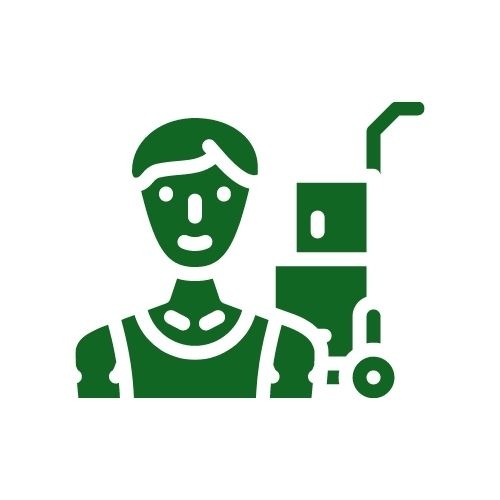 The Modern Movers moving team in Southwest Florida knows the ins and outs of local, long-distance, commercial, office, piano moves, and much more. You can count on these professional movers in Fort Myers and Bradenton to get you to your new home while keeping stress-free!