Redington Shores is a beautiful coastal town in Southwest Florida. If you are visiting or moving to Redington Shores, Florida, we wanted to provide you with some must-see places and things to do in and around Redington Shores. 
Outdoor Activities in Redington Shores 
As a coastal town located on Florida's gulf coast, Redington Shores provides the perfect climate for activities and exercise under the sun, especially if you are looking for some great parks that offer a variety of activities to its locals. The town is home to several parks, including Constitution Park and Thelma Spitzer Park. These parks offer playgrounds for children, basketball, volleyball, handball courts, and shuffle boarding. 
Del Bello Park is a beautiful natural refuge park with stunning views, plus it offers exercise equipment to locals. Del Bello Park is situated on the inner coast waters, and it has a dock for fishing and kayak launches for the adventurous. 
For beach lovers, we recommend checking out Redington Shores Beach Access. It offers locals and visitors 3.5 acres of beachfront, complete with boardwalks to view the beautiful gulf coast sunsets. Fish along the beautiful Gulf of Mexico waters, or take a local charter boat for some exciting deep-sea fishing. 
Sports Events and Activities Near Redington Shores
Florida is known to be home to some of the country's best golf courses. With beautiful weather year-round, it is easy to see why golfers flock to the Sunshine State. Redington Shore locals have the fortune to be near thirty-four beautiful and affordable golf courses. 
Florida is home to many different sports teams in a variety of sports, with many located in Southwest Florida. Tampa Bay is just a short drive from Redington Shores and is home to various sports teams. Visit nearby stadiums such as the Raymond James Stadium, home to the Tampa Bay Buccaneers Stadium; the Tampa Bay Rays home stadium, Tropicana Field; the Tampa Bay Lightning Stadium, Amalie Arena; and the Tampa Bay Rowdies stadium, Al Lang Stadium. 
Moving to Southwest Florida 
Southwest Florida provides locals with Florida's famous beautiful weather and a little less chaos than South East Florida cities like Fort Lauderdale and Miami. Our moving and storage professionals offer a host of moving, packing, and storage services all over Southwest Florida. This includes both residential, commercial, and international moving services to and from Southwest Florida. 
Our service areas extend throughout the gulf coast, including Redington Shores, Sarasota, St. Petersburg, and more. Our experienced Southwest movers pack and move your items efficiently and quickly, without compromising care and handling. We specialize in transporting difficult-to-move items and other specialties, allowing us to offer piano moving services and hot tub moving services to and from the Florida gulf coast. 
Contact us today to schedule a consultation and price estimate and to learn more about our variety of services. With Modern Movers, moving has never been easier! 
Related Readings:
Tips for Buying a New Construction Home
Items That Shouldn't Be Stored in Your Garage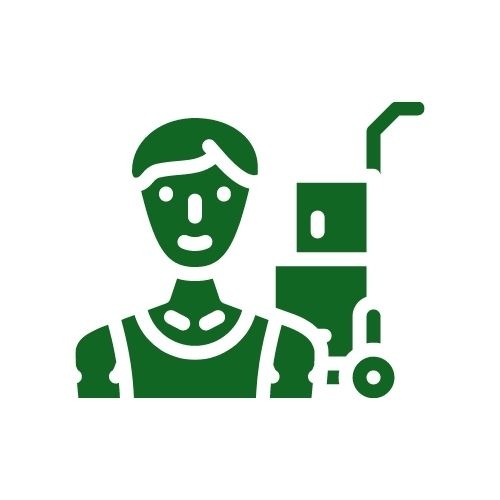 The Modern Movers moving team in Southwest Florida knows the ins and outs of local, long-distance, commercial, office, piano moves, and much more. You can count on these professional movers in Fort Myers and Bradenton to get you to your new home while keeping stress-free!