Purchasing a home is an important decision that needs to be carefully considered. There are various options:
Purchasing an apartment or a unit in a condominium.

Buying an already built home from a realtor.

Constructing a new home.
Unless you are a contractor, there are several factors in building a new home that one must consider to ensure they receive the best results for their money.
Our experienced team of movers in Southwest Florida has dealt with many families and individuals moving to newly constructed homes and have compiled some new construction home buying tips.
Tips on Choosing the Right Model Home
If you are constructing a new home for yourself, part of this process will involve examining model homes. Viewing model homes are a great way to see what builders have to offer and gain insight into what your future home will look like. There are several factors to consider when viewing these model homes. 
The first tip is that a model home's base price is not reflective of the actual price of a similarly made house. The base prices attached to these model homes are usually much lower than the real cost of building a similarly designed house. These models are constructed with low-quality materials and are not meant to be lived in, and factoring in the cost of upgrades is something to keep in mind during viewings. 
Our Cape Coral full-service movers note that an important part of this process involves asking questions to prospective builders. Always be sure to ask which model home features are included and which are considered upgrades that will cost you more. 
Tips on Selecting the Right Builder
Selecting your home builder should revolve around past reviews, experience, financing, and schedule. To gain insight into the builder's capabilities, ask to see things such as:
Past projects.

Your point of contact during the build.

The timeline and schedule of what the house will look like.

How often you can view the home during the build.
Your builder should happily oblige to answer these questions, and if they are hesitant to provide this information, it may be best to look elsewhere. 
Additionally, our Estero movers find that builders often provide other assistance for other services such as financing. A qualified builder will have connections to lenders that can assist you in financing your home. Remember that, just as you would the builder, properly vet lenders, examining past dealings and reviews. 
How to Ensure Your New Construction Home Is Built to Your Standards
Our professional movers in Naples believe that an often overlooked yet vital step when purchasing a new home is final inspections. Before closing on your new home, be sure to have a home inspector view the property. Homebuilders traditionally have a third-party inspector examine the house; however, this does not replace the role of a licensed inspector.
Hiring a licensed inspector will give you peace of mind and ensure that your home is built to code. If you have the second opinion of an inspector, it will allow negotiations for fixes with your builder to be a lot easier, as they may question your expertise. 
Tips for Making the Move
Once a home has been properly inspected, it is time to begin thinking about the move! Our moving and storage specialists are experts that can assist you in all of your moving needs to and from Southwest Florida. We provide specialty services such as piano moving and hot tub moving. Contact us today for a quick, affordable move. 
Related Readings:
What to Look for When Buying a Fixer-Upper House
Piano Moving and Storage: What to Do and What Not to Do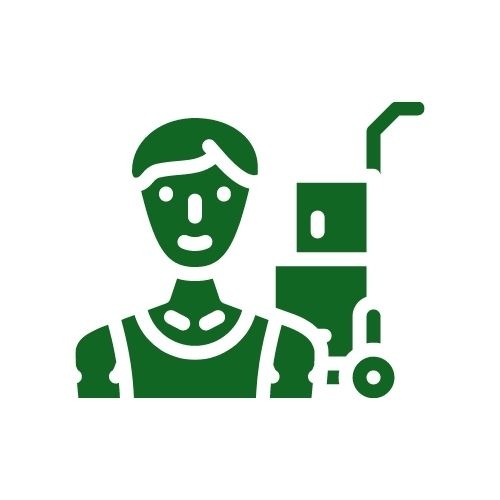 The Modern Movers moving team in Southwest Florida knows the ins and outs of local, long-distance, commercial, office, piano moves, and much more. You can count on these professional movers in Fort Myers and Bradenton to get you to your new home while keeping stress-free!