Buying a home can be the most important investment you make in your lifetime. Buying a fixer-upper house, if done right, can be a great way to exponentially increase the value of your investment. The process involves purchasing a home priced lower than others due to it needing some form of renovations. Most buyers are searching for a home that requires little to no work upon move-in, which means that the demand, and therefore price, of homes with less than desirable features such as outdated fixtures and appliances, worn floors, and peeling paint can drop substantially below their worth. So how does one find a home listed under their market value? 
Pay Attention to Location
A vital component of any property investment is location. Location can affect the price of a property for better or worse regardless of the home's condition. It is vital to study the neighborhood of the homes you are interested in, paying close attention to nearby homes and businesses. Steer clear of homes adjacent to unappealing areas such as graveyards and landfills, and be on the lookout for neighborhoods on the up-and-up. 
Thoroughly Examine the Houses' Condition
A fixer-upper, by definition, will not be in perfect condition. There are some warning signs to look for that can point to high renovation costs that will eliminate any savings made available through low home prices. Peeling paint, worn-out floors or carpets, broken windows, or small kitchen and bathroom renovations are fixes that do not require much spending. Many of these minor issues ward off other potential home buyers and cause home sellers to drop their asking prices. Also, these renovations leave some room for negotiation, as you can ask for a drop in price due to these needed renovations. 
Some expensive renovations that you'll want to look out for and avoid include:
The need for complete kitchen and bathroom remodels.

Plumbing and electrical work, foundation work.

Broken or lack of HVAC systems.

Any additions that may need to be built.
These renovations often will cost as much or more than buying a ready-to-go house at full price. Suppose you are unsure about some of these areas. In that case, we recommend hiring inspectors to check for pests, sewer line damage, engineering reports, and roof certifications, which may negotiate all at the seller's expense. 
House Layout
Restructuring the layout of a house can include costly procedures such as constructing walls, removing others, and other structural changes that may defeat the point of a fixer-upper investment. As to the layout of the house, the more bedrooms, and bathrooms, the better. When looking for a potential fixer-upper, you may find unused rooms that could be renovated into bedrooms and would add value. 
Pay attention to current housing trends of home layouts, such as large open kitchens. Avoid outdated layouts such as first-floor bedrooms and poor floor plans such as bedrooms at opposite ends of the home. 
Finding the Perfect Fixer-Upper
Paying attention to the tips listed above can ensure you pick up a steal of a house that will only increase in value over time. Remember to shop in growing housing markets. As the premier moving and storage company in Southwest Florida, we at Modern Movers have seen Florida home values rise dramatically over the past year. Emerging housing markets are not always easy to find, but keep your ear close to the ground and think in the long term. 
Simplify Your Move
If your home requires you to move to or from Southwest Florida, contact Modern Movers today to get the best storage and moving services rates. We ensure your items will be moved securely and quickly and offer specialized services such as piano and hot tub movers. Reach out today to schedule your move with Modern Movers.
Related Readings: 
Plan a Cross Country Move on a Budget
8 Packing & Moving Tips for Moving Month Madness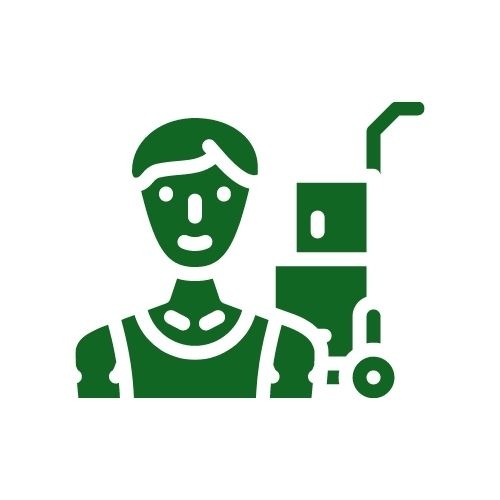 The Modern Movers moving team in Southwest Florida knows the ins and outs of local, long-distance, commercial, office, piano moves, and much more. You can count on these professional movers in Fort Myers and Bradenton to get you to your new home while keeping stress-free!