The time has come to pack up your belongings and relocate to your next adventure. But, regardless of if you are moving into an office with our office movers in Florida, or you are downsizing your home, you might be in need of a storage unit. Renting out a storage unit is more common than you might think. Whether you are looking for more storage space or your new home is simply not ready to move into just yet, our storage in southwest Florida is here for you. Learn more about a few of the reasons why people use storage units.
Top Reasons To Use a Storage Unit While Moving
Not everyone needs to rent a storage unit when moving, but you'll be surprised by how many reasons there are to use a storage unit while moving. Our expert Cape Coral movers are here to share more about why people use storage units.
Give yourself extra time
It's not uncommon to become wrapped up in multiple tasks at once when planning on relocating, especially if you are using last-minute movers for immediate relocation. That's why you can choose to keep your belongings safe and secure in a climate-controlled unit. If you aren't ready to organize your belongings just yet, you can also choose to store your belongings in a storage unit.
Reduce your stress
Storage units are a great way to reduce stress. Before, after, and during your move, you might experience high levels of stress. Temporarily storing your belongings in a storage unit can help reduce your stress. Whether your closing date was pushed back, or you are downsizing your home, choosing to store your items in storage is a simple solution.
Provide more space in your home
If you find yourself searching for a place to store all your belongings, then a storage unit is for you. Storage units provide more space in your home and decrease the clutter. Eliminate the stress of organizing your belongings and store them in a unit. When you need an item, simply visit your storage unit and take what you need.
In-between homes
Another reason why people use storage units is that they are in-between homes. People who are living in temporary living situations like dorm rooms or military deployment are more commonly utilizing storage units for their belongings. Being in-between homes is not a bad thing. In fact, it allows you to experience living in multiple places versus purchasing a home. While you are out exploring the world, choose to store your items in a safe and secure storage unit.
Protect a loved one's belongings
If a loved one has passed away, you can store their belongings in a storage unit. Sort through their belongings when you feel strong enough. Wait a short period or keep the items in storage for a long time. It's okay to put items in storage until you have time to process everything.
Now that you are more familiar with why people use storage units, it's time to focus on your upcoming relocation. For all your relocation services, please contact our moving experts today. Remember to keep your belongings safe and secure by utilizing storage units.
 Related Reading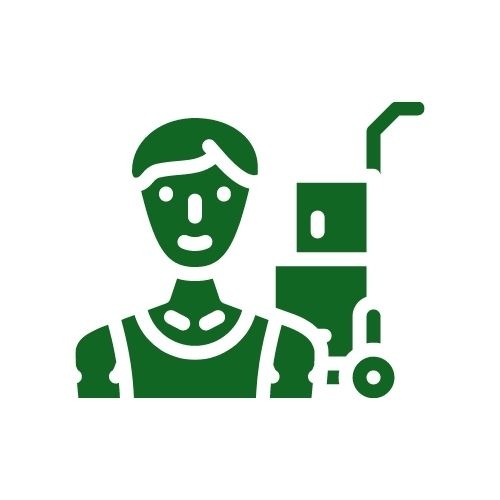 The Modern Movers moving team in Southwest Florida knows the ins and outs of local, long-distance, commercial, office, piano moves, and much more. You can count on these professional movers in Fort Myers and Bradenton to get you to your new home while keeping stress-free!