People commonly use storage units in Southwest Florida to store their belongings before, during, and after relocating. Storage units are for storing items for extended periods, especially when moving to a new place. But not everything you own can be stored in a unit. Our moving company in Bradenton is here to share more about which items you can't put in a storage unit.
What Should You Not Put in a Storage Unit?
When deciding what to store in a storage unit, it's crucial you go through the rules and regulations. Some storage unit companies have different sets of rules of which items you can't put in a storage unit. Our dedicated Fort Myers movers are here to share a few of the most common items you should not put in a storage unit.
Food
One of the items you can't put in a storage unit is food. Your storage unit is NOT a pantry or refrigerator, and it isn't a place for food. You should not store items that require refrigeration and are perishable in your storage unit. Canned goods, packaged foods, fruits, vegetables, and even pet food should not be in your unit, because these items will attract rodents. Try to consume or throw away these items before your relocation with our Cape Coral movers.
Animals
While this may be an obvious one, do not put your animals in a storage unit. Keeping your pet in a storage unit is a form of abuse. If you do not have a place for your pets while you are moving, you can either ask a friend or family member to watch them, rehome them, or take them to a shelter. As a pet owner, it's your responsibility to keep them in a safe place during this transition. Keep your dogs, cats, snakes, hamsters, and other pets safe, and please don't store them in a storage unit.
Hazardous Items
Another item you can't store in a storage unit is hazardous items. Find another place to keep your propane grill, gas, fireworks, chemicals, fuel, firearms, ammunition, and anything else that the FBI or police officials would consider hazardous or harmful. There is a chance all your belongings and more could go up in flames due to your hazardous items.
Fragranced or Moist Items
Strong scents can attract rodents and other pests, and our Estero movers are sure you do not want living pests to be crawling or flying around your belongings in your storage unit. Avoid storing items that have a strong odor or are wet that might cause mold or mildew. Please make sure all your items are dry before you store them in your unit.
Valuables
The number one safety rule of which items you should not put in a storage unit is anything valuable. If one of your belongings has a high value to it, then it might be an excellent idea to hold on to it yourself during your move. Aside from high monetary items like jewelry and designer clothing, high sentimental items like family heirlooms or even a simple painting are still valuable. While our storage in Southwest Florida is safely secured, it's still important you don't risk your valuables being stolen or damaged.
Now that you are more familiar with the items you can't put in a storage unit, it's time to focus on your upcoming relocation. For all your relocation services, please contact our moving experts today. Remember to keep your belongings safe, and make sure you are storing the proper items in your unit.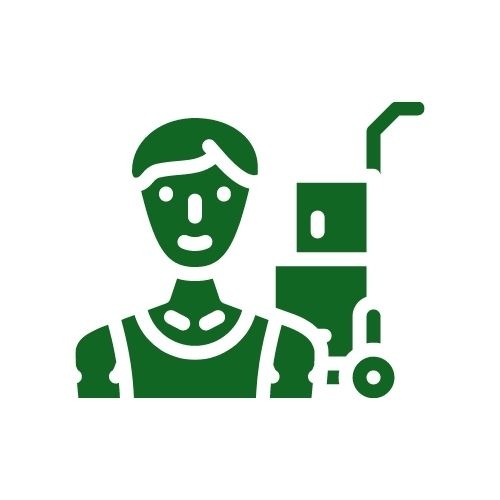 The Modern Movers moving team in Southwest Florida knows the ins and outs of local, long-distance, commercial, office, piano moves, and much more. You can count on these professional movers in Fort Myers and Bradenton to get you to your new home while keeping stress-free!