Your big day is quietly creeping up with only one month before you move. While you might only have 30 days before moving, there is no need to panic thanks to our dedicated Cape Coral movers. Check out our moving checklist if you feel stuck and unsure of what you need to do in these final weeks.
4 Weeks Before Moving Checklist
From disconnecting your utilities, changing your address, packing, and more — here is your ultimate moving checklist.
Disconnect Utilities
Disconnecting utilities from your old home is one of the most important things you should do 30 days before moving. The month before you move, call your utility providers and reconnect them in your new place. You need to disconnect your gas, water, phone, internet, cable, and more ahead of your move. It's also important you notify your house maintenance services like your pool cleaner and housekeeper that you will be relocating.
Travel Arrangements
According to our long-distance Fort Myers movers, one of the most important things you need to do the month before you move is to finalize your travel arrangements. Call to confirm all flights and/or hotels way in advance. Gather all your travel documents before moving day, at least 30 days before moving. Pet owners should make sure you have all your pets' paperwork ready for traveling.
Change Your Address
To avoid any issues, make sure you change your address with banks, post offices, online retailers, and more. If you have any magazine subscriptions or you are subscribed to your local newspaper, change your home address to have these items delivered promptly to your new place. The most important item to complete is a change of address form with the IRS to avoid potential issues. Also, contact the post office to have all your mail forwarded to your new location.
Pack Final Items
Our Estero movers understand packing is the most dreadful task of moving. However, 30 days before moving, you should be packing your final items to avoid procrastinating. At this point, you should have gone through each room in your home and decided which items to keep, donate, trash, or sell. Organizing your belongings and packing them up will help the moving process go a lot faster and smoother. If any of your bulky furniture requires extra time for dismantling, make sure you break them down ahead of time.
Book Your Southwest Florida Moving Company
Another important task to complete the month before you move is to book your moving company in southwest Florida. Reserve our moving experts at least 30 days in advance to lock in your movers. During this time, purchase your packing supplies or utilize our free moving kit. No matter how big or small your move might be, leave the hard work to the professional. Contact us today to get started.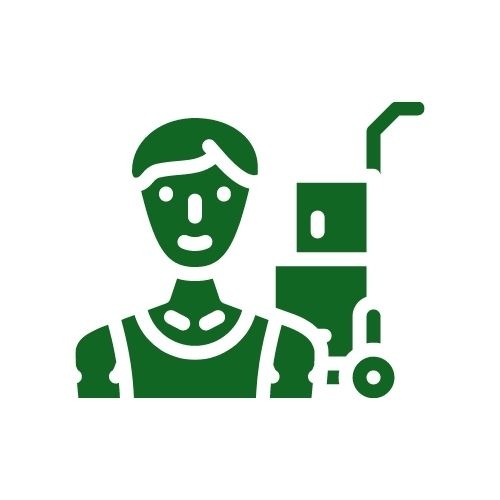 The Modern Movers moving team in Southwest Florida knows the ins and outs of local, long-distance, commercial, office, piano moves, and much more. You can count on these professional movers in Fort Myers and Bradenton to get you to your new home while keeping stress-free!