After the year it's been, your mom deserves a special celebration for Mother's Day! After being a Southwest Florida moving company for 40 years, we know all the best restaurants to celebrate Mother's Day this year. Read below to find out more from our local residential movers.
Amar Mediterranean Bistro in Delray Beach
This Lebanese and Mediterranean restaurant has created a Mother's Day brunch menu fit for a queen! Along with delicious cold and hot small plates, Amar has partnered with Bodvar Rose to provide premium drink specials for the day.
Celebrate on May 9th
Batch New Southern Kitchen: West Palm Beach
With all that our mothers do for us, she deserves a special day along with a special drink on Batch! For Mother's Day brunch, Batch will be giving complimentary sangria, mimosas, or Bellini's. Along with their famous lobster benedict, it will be a day your mom won't forget.  
Celebrate on May 9th from 10am-4pm
Brambles Tea Room in Naples
At the English Tearoom and Giftshop, the celebration of your mom lasts all week with Mum's Celebration High Tea. Mother's Day Menu includes an assortment of scones, tea sandwiches, pastries, along with other delightful treats. The restaurant also offers take out menus as well as dine in.
Celebrate from May 3rd- May 8th
Fleming's Steakhouse in Naples
Celebrate the most special women in your life by enjoying a 3-course meal including salad and choice of dessert.
Celebrate all Mother's Day Weekend on May 8th- May 9th
Forever Fiore Tea House in Fort Myers
Put on your Sunday Best and grab all the special ladies for a Mother's Day they won't forget! Forever Fiore Tea House is hosting an exclusive "Sacrificial Love of a Mother" brunch with a special four-course meal, live entertainment, and word of encouragement from guest speaker Pastor Denice Johnson of New Life Worship Center.  
Celebrate May 10th
Grapes Wine Café & Market
If your mom enjoys jazz, brunch, and a superior selection of wine, chocolates, and cheeses, then Grapes Wine Café & Market is the perfect place to celebrate Mother's Day. You can even have a custom Mother's Day gift basket made for her. Book a reservation for an unforgettable day of treats and memories.
Celebrate May 10th
Ocean House
Enjoy a whimsical tea party with tea cakes, snacks, and desserts with your young children for our Children's Mother's Day Tea party. Along with live music, this will be a Mother's Day she won't forget!
Celebrate May 8th from 2:30pm-4:30pm.
Old Captiva House
Our charming and historic restaurant is excited to serve 3 delightful specials for Mother's Day. Our award-winning dinner menu will be sure to bring a smile on your mother's face.  
Celebrate May 9th
The Real Macaw in Naples
The Real Macaw is serving a special Mother's Day Brunch with Mimosas. Enjoy a slice of paradise with award-winning food and live music.
Celebrate May 9th from 11am-3pm.
Sale e Pepe in Marco Island
Enjoy fine Italian dining on Mother's Day with authentic Italian ambience and food. Enjoy our special Mother's Day brunch or make the evening extra special by dining on our sunset terrace overlooking the Gulf of Mexico.
Celebrate May 8th-May 9th
Wisteria Tea Room & Café in Fort Myers
Celebrate Mother's Day with all the lovely ladies in your life at a unique tea party experience. Our delightful menu is filled with an assortment of teas, soups, salads, sandwiches, desserts, and other treats.
Celebrate May 8th-May 10th
Our Modern Movers have been a professional Southwest Florida moving company for over 40 years. Our Fort Myers movers have been delivering exceptional moving services including packing, moving labor, last-minute moving, hot tub moving, piano moving, and storage for residential, commercial, or international relocations. If you or your mom needs professional moving services, contact us first for a free estimate!
Sources:
Amar Mediterranean Bistro in Delray Beach
Forever Fiore Tea House in Fort Myers
Related Reading:
Plan a Cross-Country Move on a Budget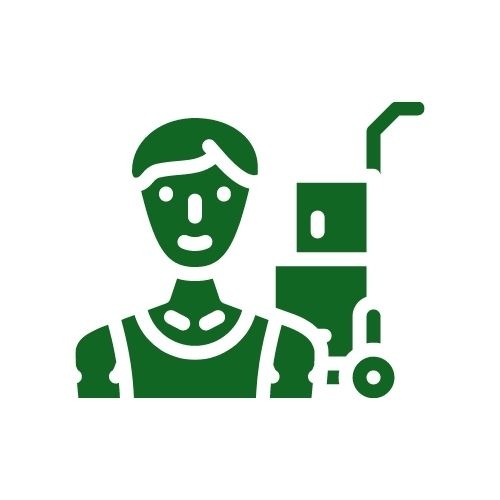 The Modern Movers moving team in Southwest Florida knows the ins and outs of local, long-distance, commercial, office, piano moves, and much more. You can count on these professional movers in Fort Myers and Bradenton to get you to your new home while keeping stress-free!