Be prepared because May kicks off National Moving Month! Along with peak moving month, most people relocating are unaware that the Tuesday after Memorial Day is labeled "Crazy Tuesday" due to high storage unit demands.  
Along with providing affordable and secure storage solutions in our storage facility, our movers in Southwest Florida want to help prepare you and your family for items that are not allowed in storage units, even if it is for temporary storage. Read below to find out more from our local movers.
Biological Waste Items
Biological waste is any material that contains or has been contaminated by a biohazardous agent. This could include blood vials, culture samples of infectious agents or diseases, human or animal tissue, and medical equipment relating to petri dishes, needles and syringes, and contaminated surgical wrappings.
Combustible Items
Although our Southwest Florida storage facility is well equipped for emergencies including sprinklers and fire suppression systems, to prevent damage to your belongings and our staff, we refrain from accepting combustible or flammable items in storage. Combustible items include gasoline, kerosene, motor oils, grease, or propane.
Dangerous & Illegal Items
Our residential movers, commercial movers, and storage facilities will not store dangerous or illegal items including ammunition, animal poison, anti-freeze, brake fluid, chemicals, cleaning solutions, drugs, guns, pool chemicals, or stolen property.
Living Items  
Our storage facility cannot be responsible for providing temporary or long-term storage to living things including animals, people, or plants.
Paint
To keep our storage warehouses secure, most storage facilities will not accept any kinds of paint including latex, lead, stains, thinners, and turpentines.
Perishable Food or Items
To keep your belongings safe from attracting pests or spoilage, food or other perishable items are not allowed to be stored in storage units.
Unregistered Vehicles
A majority of short-term or long-term storage facilities cannot store unregistered or uninsured vehicles including boats, cars, motorcycles, Rvs, trailers, and trucks.   
Wet Items
Although we are happy to help to store items that can be put in water, storage units can't accept wet items for the risk of growing mold or mildew.
Our Southwest Florida Storage Services
If you need to find temporary or long-term storage solutions for your belongings, our storage warehouse is secure and easily accessible. Our Modern Movers can assist with your storage needs across Southwest Florida. Along with our storage services, our Southwest movers can deliver exceptional packing and moving services for your commercial or residential relocation needs.
Contact or call to inquire about our packing, moving, and storage services or schedule a move with our Bradenton or Fort Myers movers today!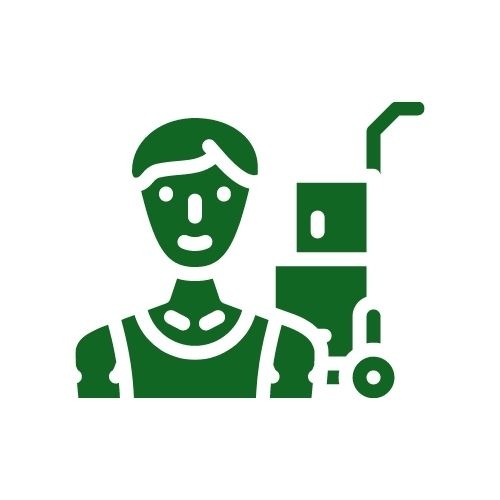 The Modern Movers moving team in Southwest Florida knows the ins and outs of local, long-distance, commercial, office, piano moves, and much more. You can count on these professional movers in Fort Myers and Bradenton to get you to your new home while keeping stress-free!