Tips for Packing a Kitchen 
At Modern Movers, we understand how stressful the process of moving can be. As Southwest Florida movers and storage professionals, our goal is to reduce that stress! One of our helpful moving tips is to pack one room at a time when preparing for a move. We also have compiled tips for packing a kitchen, a room with likely some of the more delicate items in your home. Read more about how to pack a kitchen below. 
For additional help schedule a no obligation in-home consultation and receive a free moving starter kit complete with boxes, packing paper, tape, and more! 
How to Pack a Kitchen
Our residential movers have experience packing difficult items. Just ask our expert hot tub movers in Florida and piano movers in Florida! While every kitchen is different, we have some general kitchen packing tips that you should be able to apply to any kitchen! 
Packing Fragile Items
Unfortunately, packing a kitchen to move requires taking care of fragile items. The packing of glasses and plates may be the items you are most concerned about. This may be the most time-consuming operation, as our recommended best practice is to individually wrap fragile items in packing paper. Our local Bradenton movers recommend that these items should then be stacked in boxes snuggly to limit movement. 
For highly fragile packing of glasses, we also recommend using specialty dividers, similar to ones liquor stores use when selling bottles of wine. 
Another option for packing plates is to utilize bubble wrap to provide extra protection. While more time-consuming, a combination of the two will ensure valuable fine china and delicate items are safe during your move. 
Another tip for packing kitchen items is to be sure to label these boxes as 'FRAGILE'. 
How to Pack Pots and Pans
Luckily, pots and pans are quite sturdy. To limit the volume of boxes our Sarasota movers recommend using medium to large boxes and stacking pots and pans in descending order. Between stacks place a layer of packing paper or bubble wrap. Once you've fit as many pots and pans in one box, fill any gaps with packing paper, bubble wrap, or dish towels. The same can be done for Tupperware! 
Pots and pans with glass lids should be packed in separate boxes, packed similarly to plates, wrapped in packing paper and bubble wrap. 
How to Pack Silverware
Our Lakewood Ranch movers advise separating your silverware and cutlery items into two separate categories, sharp and not so sharp. 
Packing Knives
Our Estero movers always recommend rolling sharp kitchen knives in packing paper, with an additional covering of either bubble wrap or a dishtowel secured with a rubber band. Place these items on their side, never facing up, to further limit any chances of injury during packing and unpacking. 
We recommend labeling all boxes during a move by their room and contents, especially sharp knives. 
Packing Silverware
Less sharp silverware can be fairly easy to pack. If you have a divider in your silverware drawer in your kitchen, wrap silverware into bundles and place it directly into a box! Tape a sheet of packing paper over it to prevent it from spilling over the inside of the box in case the box is up-ended. 
You can also wrap groups of silverware into bundles, and place them into smaller boxes. 
For silver cutlery, wrap these items tightly in packing paper to prevent tarnishing. 
Scheduling Your Move
We hope we have lessened some of the stress associated with your move with these tips for packing a kitchen! Allow us to help out more! For those looking for storage and moving services to and from Southwest Florida, we have you covered! 
At Modern Movers, we offer a variety of moving services from residential movers, international movers, commercial movers, and long-distance movers! 
For those in a time crunch, our last-minute movers will ensure you move to your new home with as little as 24-hour notice! 
Contact us today to hire the best movers in Southwest Florida. 
Related Readings:
How to Save Money During a Last-Minute Move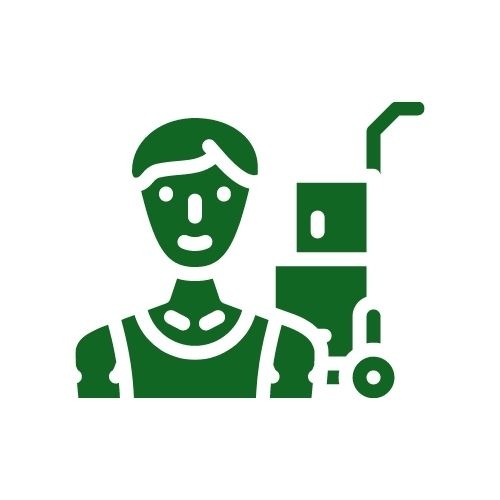 The Modern Movers moving team in Southwest Florida knows the ins and outs of local, long-distance, commercial, office, piano moves, and much more. You can count on these professional movers in Fort Myers and Bradenton to get you to your new home while keeping stress-free!