If you're moving out to live on your own for the first time, be sure you know what to buy when moving into your first home. These include not just those essentials that top every new homeowner's things to buy list, but also the things that make a house feel like a home. At Modern Movers, we have assisted people from many different communities as Southwest Florida residential movers and have noticed that many aren't sure where to get started. If you are in a similar position and are wondering what things are needed when moving into a house, this guide is for you. We love to watch our community grow and are proud to offer assistance with not just relocations but with starting the next chapter of your life as well. 
What to Buy When Moving Into a New House: The Essentials
Before you start making a list of all the fun things you're going to have in your place, make sure you've got a list of what to buy when moving into your first home. It is essential to make this list first. Items such as dishes, cups, pots, and other kitchenware are very important to get as quickly as possible. It may seem boring, but these items are essential if you want to eat in your house. Some other things to get for a new home should always include beds, bedsheets, pillows, and blankets. Make sure that you've got a schedule for changing these out as needed. 
Be sure to get all of these essential pieces of things for your new home before you consider buying items that seem more exciting. These essentials may not be extremely fun to buy, but you're going to need them. 
Fun Things Needed When Moving Into a House
Now that we've gone over some of the essentials, let's discuss what to buy when moving into a new house that you will want to make your house feel like a home. These items include fun stuff like TVs, posters, games for guests, and anything else you may want. Whatever you would like your home to have at this point is up to you, so make sure to put your personality into every corner! These types of new home items are the most fun to buy, so always remember to have a great time when getting them. 
The Best Movers in Southwest Florida
When you're ready with your list of what to buy when moving into your first home and are in need of great movers in Southwest Florida, be sure to get in touch with Modern Movers! Or, if you're still in the planning phase of relocation, be sure to check out some of our expert moving tips to get more insight into all things moving.
Related Readings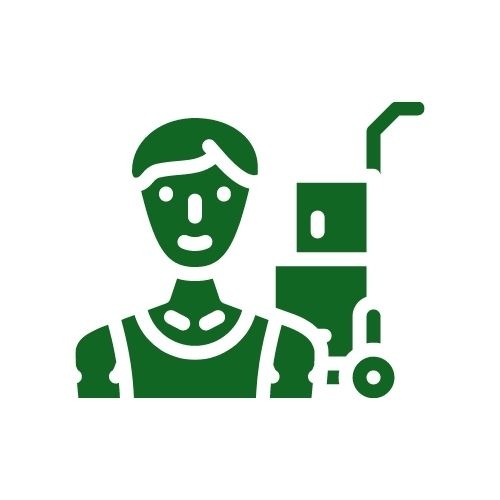 The Modern Movers moving team in Southwest Florida knows the ins and outs of local, long-distance, commercial, office, piano moves, and much more. You can count on these professional movers in Fort Myers and Bradenton to get you to your new home while keeping stress-free!