Any first-time home buyer in Florida, or a hopeful homeowner, knows that the process can seem a bit out of reach and daunting at first. Between down payments, bank approvals, inspections, and many more processes to go through, it can get a bit overwhelming. Thankfully, there are plenty of Florida first-time homebuyer credit programs meant to help people just like yourself! 
At Modern Movers, the premier Florida movers, we help families with relocation assistance for homes they recently purchased constantly and would love to be of help to anyone in need of some extra information regarding these programs. If you are in the market for a Florida home, this guide is for you. 
What Are the Qualifications for First Time Home Buyer in Florida?
Before you can consider becoming a homeowner in this great state, be sure you understand the first-time home buyer rules surrounding most, if not all, of these programs. 
Down Payments

: You will most likely be expected to put a down payment on the home, but don't worry. These down payments are far more lenient than traditional ones and can vary from 3-5% on average, far less than a traditional one. As a first-time home buyer in Florida, be sure to have some cash ready.

Income Requirements

: Just like with any other mortgage program, the Florida first mortgage program will do an income assessment to ensure that you will have the ability to make payments consistently.

Residency

: When you get your first home, the Florida Assist Loan Program is not meant to assist people with purchasing vacation homes or investments. Instead, it is meant to help people find a primary residence, if this is not what you are looking for you are unfortunately disqualified from the program.
What're Benefits of First Time Home Buyer Florida Programs
There are many benefits to making use of a first-time home buyer in Florida program that our modern moving company has taken note of over the years. Mainly the cost issue is greatly reduced for people who aren't yet making the amount of money they would hope to with their salaries or simply haven't been working long enough to have adequate savings in their accounts. Younger people have had the world and dream of homeownership opened up to them thanks to the Florida Assist Loan Programs that are being provided by the state and other organizations.
Florida Assistance for Home Buyer Programs
HFA Preferred Grants

Florida Homeownership Loan Program

Veterans' programs
These are just a number of the options available, be sure to investigate your options thoroughly before deciding on which program to apply to. Whatever program you choose, be sure to enjoy your new life as a homeowner!
Movers in Florida for Any Occasion!
Planning on moving to Florida from outside of the state, or maybe you're planning a more local move? Whatever the case, be sure to team up with the expert movers that the Florida community trusts by contacting Modern Movers! Our service is unmatched, both businesses and families can rely on our professional relocation services to get the job done. Be sure to read some of our other articles for more moving and packing tips and tricks.
Related Readings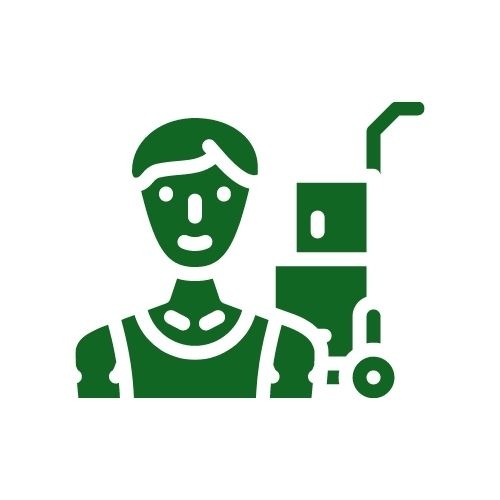 The Modern Movers moving team in Southwest Florida knows the ins and outs of local, long-distance, commercial, office, piano moves, and much more. You can count on these professional movers in Fort Myers and Bradenton to get you to your new home while keeping stress-free!