Whether you're nearing life's twilight or looking to settle down and start a family, you can do far worse than living along the Gulf Coast. With mild winters easy on the bones and plenty of activities to stay fit, there are some excellent reasons to move to Bonita Springs, FL. 
Why You Should Move to Bonita Springs, FL
Sitting just 30 miles south of Fort Myers, Bonita Springs is known as "The Gateway to the Gulf." At Modern Movers, our expert moving company knows how big of a decision moving can be. We want you to know what to expect from your new home, so we deliberated and came up with five reasons to move to Bonita Springs.
1. The Weather – All Year Round
Coastal living in Bonita Springs is as serene as it gets. The average high monthly temperatures never rise over 90 degrees or dip under 70. The winters are a mild paradise, with little to no rain and plenty of sunshine. It's no wonder so many people move to Bonita Springs, FL, on a regular basis. With year-long warmth, you can sit back and relax while soaking in the prevailing sun. 
2. The "Storm Bubble"
While the entirety of Florida feels the ramifications of hurricane season, Bonita Springs is historically untouched by extreme weather. Most systems either graze or divert past our little coastal alcove altogether, leaving with just remnants in the form of rainfall.
Depending on where you're coming from, our moving company in Bradenton advises you to plan your move to Bonita Springs for the spring. The weather will be more accommodating, and you'll have plenty of time during the summer to prepare for the rainy season.
3. Activities for All Ages
Known as the "Gateway to the Gulf," the main reason to move to Bonita Springs is its array of outdoor activities. With multiple rivers moving through Bonita Springs, FL, into the Gulf of Mexico, there's plenty of hiking, fishing, and kayaking available along the riverfront and its preserved trails. 
Past the natural explorations, Bonita Springs is also a hotbed for golfer getaways. With standout courses like Raptor Bay Golf Club, Bonita National Golf & Country Club, and Spanish Wells Country Club, move to Bonita Springs to find a wide variety of challenging course types. We recommend twilight golfing; catching a sunset on the beachfront links is an unmatched golfing experience.
4. Beaches of Your Dreams
Say hello to the white sand beaches similar to every postcard ever. Most of the beaches sit upon either state territory or preserves, helping the city keep them in pristine condition. The beaches, like Bonita and Barefoot Beach, sit on road-accessible barrier islands. Our Fort Myers movers adore the Lovers Key State Park, a 2.5-mile stretch of palms and white sand perfect for a romantic outing or second honeymoon.
5. People You Can Rely On
Predominantly known for its retirees, Bonita Springs has become a burgeoning and ever more youthful community in the past decade. Despite a relentless rise in population, the city has steered clear of high-rise apartments, keeping the area more spacious than the surrounding coastal cities. 
Movers You Can Rely On
The sooner you move here, the sooner you can start your life in this blossoming community. Our Bonita Springs movers would love to help bring you here. 
Contact or call our residential moving company in Florida today for a free quote and more information on how our moving and storage services can make your move to the beach a breeze.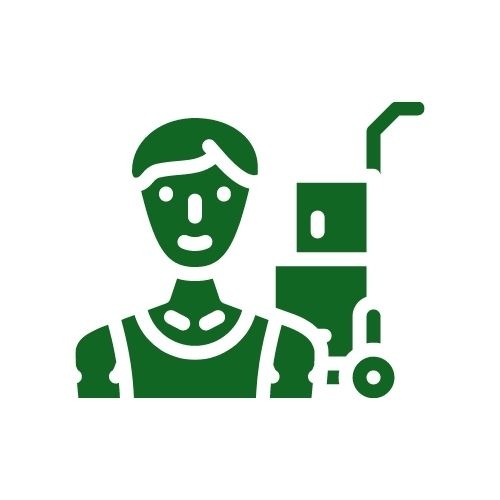 The Modern Movers moving team in Southwest Florida knows the ins and outs of local, long-distance, commercial, office, piano moves, and much more. You can count on these professional movers in Fort Myers and Bradenton to get you to your new home while keeping stress-free!