At Modern Movers, we understand the stresses of moving hundreds or even thousands of miles away. The mere thought of forgetting to change your address with the IRS or forgetting to transfer important prescriptions from your local pharmacy can make anyone feel overwhelmed. That is why we have provided you with our best cross-country moving checklist to ensure that you are organized and ready for your exciting road trip adventure.
Our cross-country moving checklist will provide you with everything you need to know about moving out of state, stress-free. Our licensed movers in Southwest Florida provide quality residential moving and storage solutions so you can worry about packing your road trip essentials while we handle the rest.
Cross-Country Moving Checklist
Figure out a Budget
Develop a moving budget that includes important expenses such as food, gas, and places you plan on staying the night. Knowing around how much spending money you'll need to arrive at your destination will lift some unnecessary anxiety from the trip.
Make Sure Your Vehicle's Ready
Double-check with your mechanic to ensure that your vehicle is up to par for a cross country road trip. This includes conducting oil changes, checking your vehicle's tires, topping off all fluids, and double-checking that there are no fluid leaks or mechanical issues before you begin your long-distance drive.
Update Your Critical Information
Update important mailing services through the USPS website to redirect your mail to your new home.
Call your utility providers and keep them in the loop of when you are moving so they can stop their services appropriately. This may include electricity, gas, water, cable/internet services, and trash services. Also, be sure to call your new local utility providers and get the services started so they are ready when you finish your move.
Most importantly, do not forget to update and gather all important financial information by contacting your bank, lenders, and other financial institutions prior to your move.
Ensure medical records are transferred appropriately and do research on where you can find similar services in your new neighborhood. This includes ordering any prescriptions beforehand and making an appointment for any last-minute doctor or dentist appointments.
When moving out of state, you have roughly 30 days to transfer your car's plates and receive a new registration. Update these important items by contacting your vehicle's insurance provider and your new state's Department of Highway Safety and Motor Vehicles office.
Checklist for Preparing Your Home for an Out of State Move
Declutter Your Home
Look for items you can donate or sell that will not be joining you and your family in your new home. Our Fort Myers movers always recommend a garage sale to help rid yourself of unwanted toys, clothes, and furniture.
Clean, Clean, Clean!
Create your moving checklist and begin preparing your home for the movers when they arrive on the big day. Clear pathways, protect floors, defrost the freezer, and drain the oil or gas from equipment that will be traveling with you to your next destination.
The best way to stay organized and clear-headed during these stressful times is to make sure that everything is clean before the arrival of our Southwest Florida movers. You don't want to wait till the last minute to begin this process. Every day the week before, pick a room and purge.
Bid Your Old Community Goodbye
Don't forget to say goodbye to all your friends and family before you begin the journey out of state. We recommend setting aside a couple of days to enjoy time with them before leaving.
Checklist for Moving Cross-Country with Kids
Moving with kids can be challenging, from dealing with the concept of moving somewhere new to the uncertainty of attending a new school. At Modern Movers, it is our duty to ensure an easy transition. That's why we are providing you with the ultimate checklist for moving out of state with kids.
Be Upfront with Your Kids
Let the kids know about the move early on. Including the kids in the conversation can help make them feel like a part of the decision-making process and settle their nerves. If you have smaller children, try explaining the transition to them in a different way; reading children's books about moving is an excellent alternative.
Inform The Schools
Let their school know about the out of state move at least six weeks before the big day. To begin the enrollment process at their new school, ensure that all records and transcripts are transferred seamlessly. Before your cross-country move, research new educational institutions and opportunities in your neighborhood. Look for schools with great ratings and activities/clubs for them to enjoy outside of school.
Pack a Separate Bag for the Trip
Pack a bag of the essentials that contains everything a child would need on their first night in their new home. This may include clothing, pajamas, medications, stuffed animals, games, blankets, and other things your child might deem necessary.
Most importantly, don't forget to pack the snacks, beverages, and extra trash bags to keep the car clean of unnecessary clutter.
Our cross-country moving checklist provides you with everything you need to remember before your moving day. Whether you are moving to a neighboring state or the opposite coast, it is important to follow this guide of helpful tips and tricks for a stress-free road trip.
How Can Modern Movers Help You Move?
At Modern Movers, we have trained cross-country movers that provide incredible experiences and services to help you and your family. Spend more time planning out your road trip adventure and trust our licensed and insured movers to help you and your family relocate.
Our Bradenton movers know how expensive it can be to purchase boxes and materials when moving cross-country. That is why at Modern Movers, we offer a free moving kit of quality materials to securely pack your items. It is our priority to make this an easy transition, so we've thought of every way possible to set you and your family up for a cross-country move.
Call our team today at 239-369-2616 for more information on the services we offer.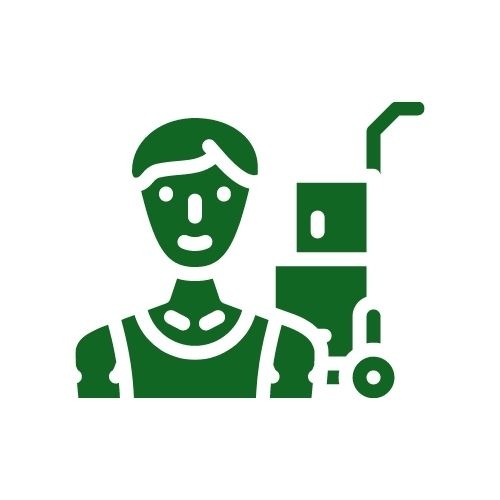 The Modern Movers moving team in Southwest Florida knows the ins and outs of local, long-distance, commercial, office, piano moves, and much more. You can count on these professional movers in Fort Myers and Bradenton to get you to your new home while keeping stress-free!