Everyone dreams of their perfect home. They come in all types of different shapes, sizes and — the part most dread — different prices. Pricing usually is the defining factor keeping you and your forever home apart, but do not worry; like most things, if you wait patiently and keep working towards your goal, it may not be too far off.
A great investment opportunity is buying a starter home. This may be a condominium, townhome, or a single-family home you live in for at least three to five years before moving again or finding your forever home. At Modern Movers, our Bradenton movers know all about finding something you can afford to purchase and what to look for in your starter home. Read on for more information about important things to consider when purchasing a starter home.
What to Consider Before Buying a Starter Home
If you plan on being a first-time homeowner, you may feel overwhelmed by your to-do list. Our local movers in Fort Myers agree that no amount of HGTV's "Love it or List it" can prepare you for the uncertain pursuit of a perfect dwelling, but we have provided you with some helpful suggestions to consider before buying a starter home.
Budget Yourself & Prepare for Closing Costs
The professionals at Modern Movers in Southwest Florida all agree that the healthiest foundation for finding the right starter home starts at curating the perfect budget. People may suffer from buyer's remorse, especially when purchasing homes at a young age. In many cases, first-time homeowners forget to factor in all the expenses that come with purchasing a home.
When looking for a starter home, buyers should make sure they can afford a home before making the decision to move forward. Be realistic in your decision; keep in mind that there are closing costs and take into account that your entire monthly mortgage payments should be no more than 25% of your gross income. Buyers might find themselves paying too much on their monthly mortgage, as well as paying for a starter home that requires more maintenance than they initially thought.
When investing in a starter home, you want to ensure that the home will not depreciate in value, that you can sustain the payments, and that you can cover the cost of maintenance.
Starter Homes: The Training Wheels of Home Buying
Buying a starter home is a great investment and a way to start planting the seeds that will grow into your forever home. But there are some important factors when maneuvering around this new adventure.
Our Cape Coral movers advise that, before purchasing your starter home, you ensure the home passes all inspections. To cover for surprise repairs you have not accounted for, we recommend having a couple extra thousand dollars saved for such maintenance problems.
It is important to look at this as an investment — the first step toward purchasing your dream home. In retrospect, you should only be in the home for about three to five years before selling, so make smart decisions on the maintenance of your home and the cost of renovations, if you plan on doing any at all. When all is said and done, your starter home should provide you with a profit from your initial buying price, if done strategically.
How Can Modern Movers Help?
When you have considered all the important factors of purchasing a starter home and are ready to move, look no further than Modern Movers to help get the job done. Our moving and storage company in southwest Florida has licensed professionals that can help you move into your starter home today.
Whether it be a local or long-distance move, contact our moving experts today to get a free moving kit that provides you with the bare necessities to pack your home safely and efficiently. Our top-notch team is ready to help you get set up in your new starter home. Call us at 238-369-2616 to learn more about our moving and storage services.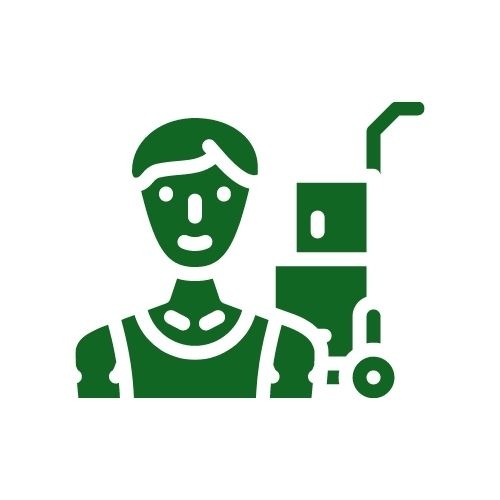 The Modern Movers moving team in Southwest Florida knows the ins and outs of local, long-distance, commercial, office, piano moves, and much more. You can count on these professional movers in Fort Myers and Bradenton to get you to your new home while keeping stress-free!