You're off to college, the big new job, or on some other brand new adventure. You've packed your belongings, stuffed them in the back of your car, and headed out on the open road, leaving your home in the rearview mirror. It's a big step, one that should not be taken lightly. The excitement of the journey may mask any initial negative emotions, but once you realize what you left behind, more than likely, you'll start to feel like you've left the only place you'll ever feel really comfortable. 
Dealing with homesickness can be helpless and overwhelming, especially when you're far away from home. A change of scenery can be important and necessary for personal growth, but that doesn't dampen the fear you have of losing yourself in a new environment. 
At Modern Movers, the best moving company in southwest Florida, we understand how scary it can be starting out in a new place after a move. With over twenty years of experience as movers in Fort Myers, we've seen how impactful a relocation can be and the toll it can take emotionally. In consideration, we've decided to take a look at a few ways to deal with homesickness. 
Find Something To Do in Your New Home
When you're dealing with homesickness, it can be enticing to just sit in your room and sulk. Avoid falling into this hole. If you know somebody in the area, reach out and ask if they know a good place to hang out. If you're honest about being homesick, odds are they'll be willing to help you get through it. 
If you're a stranger in your new town, that's alright, too. Head to the gym or a mixer to make a new batch of friends. It's important to get out and be social when you're trying to fight against homesickness. Our Bradenton movers suggest sparking up small talk whenever possible with neighbors. Don't be afraid to put yourself out there.
Keep Home Updated, But Don't Overcommunicate
When you're heading out on your own adventure, the people you've left back home will ultimately worry about you and how you're settling into your new home. Be sure to keep them updated on how your new adventure is going – but keep it light and keep it short. If you're going to move on from your homesickness and give in to the change, you need to loosen your grip on the ties that bind you to your old home. Schedule a weekly check-in, and keep the catch-up session brief and to the point. When you talk about longing to be back home, you'll either be convinced to come home or convince yourself that's the better option. If you communicate this to the people you left behind, they're sure to be understanding.
Give Yourself Time
Change is most often revolted against because of the time it takes to set it in motion. Getting over homesickness is difficult enough, but the time it takes can be draining. You really need to commit to the change. This isn't about setting an ultimatum; it's about telling yourself you can do this, over and over again. You can search for support from your new or old home, but you need to be your biggest supporter in the end. Trust in yourself that you've made the right decision and be open to facing the unknown. Eventually, your new home will start feeling like your true home.
A good residential moving company in Florida will have suggestions that can help you get through your upcoming relocation. Whether you have questions about dealing with homesickness or other moving-related topics, your moving company can help.
At Modern Movers, we're happy to give you moving information that will make your relocation a success. Call today to find out more.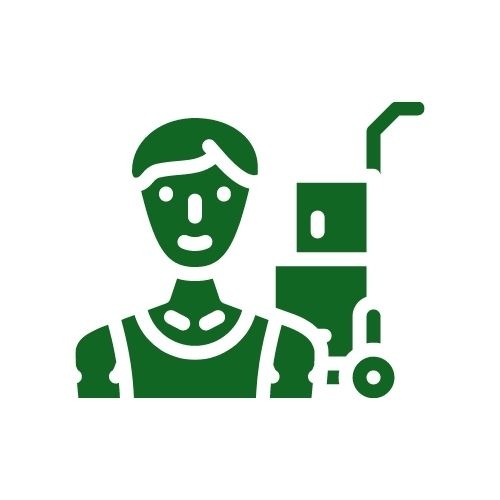 The Modern Movers moving team in Southwest Florida knows the ins and outs of local, long-distance, commercial, office, piano moves, and much more. You can count on these professional movers in Fort Myers and Bradenton to get you to your new home while keeping stress-free!