When you move to a Sarasota, you don't want to spend all of your time in your nice new home. You want to get out and explore the local area. Luckily, there are lots of ways to spend your time in Sarasota. This guide lists different fun and entertaining ways to spend your time in your new hometown.
1. Enjoy the Sarasota Film Festival
There are plenty of awesome film festivals outside of the Cannes Film Festival, and one of which is held in Sarasota. The Sarasota Film Festival just celebrated its 20th Anniversary this year and is one of the top film festivals in North America.
The Sarasota Film Festival programming highlights a different social issue each year at the festival. The themed movie festival offers a stage for thought-provoking films from a variety of different voices and perspectives. The Sarasota Film Festival takes place each year in mid-April.
2. Check Out the Sarasota Chalk Festival
The Sarasota Chalk Festival takes place in November of each year and has been running since 2007. Each year, the Sarasota Chalk Festival has a theme which a variety of local, national, and international artists interpret through their chalk art at three different locations in the Sarasota area.
The Sarasota Chalk Festival is a great way to experience and see work from artists from around the world without leaving your local community.
3. Spend Some Time at the Beach
One of the most significant benefits of living in a coastal town like Sarasota is that you have access to the beautiful coastline.
Lido Key Beach is free to access during the day and easy to access by bus. Lido Key Beach has lots of seashells as well as calm waters and lots of open space.
Other beaches in the area include Siesta Key, Casey Key, Longboat Key, Caspersen Beach, and Manasota Key.
4. Enjoy Some Golf
Sarasota has a vibrant golfing community, with multiple public and private clubs. Two of the most famous public golf courses include Bobby Jones Golf Club and the Tatum Ridge Golf Links.
If you want to enjoy a game of gold, then you might need to head out of the downtown area. To both the east and north of downtown, you'll find a variety of different golf courses to sharpen your skills.
5. Take in the Local Performing Arts Scene
When it comes to the performing arts, Sarasota has lots of great options that you can take advantage of year-round.
Sarasota Orchestra
The Sarasota Orchestra puts on 125 concerts each year. These concerts range from family-friendly performances to classical concerts. The Sarasota Orchestra is the longest running professional Orchestra in the state of Florida and has 80 professional members. The Orchestra also sponsors the Sarasota Music Festival each June.
Van Wezel Performing Arts Hall
The Van Wezel Performing Arts Center has over 100 events each year, ranging from ballet, Broadway shows, comedy acts, dance performances, and musical performances. The performing arts center has been around since 1969 and continues to put on a variety of performances each year.
Florida Studio Theatre
The Florida Studio Theatre is a collection of different theatres located downtown. Each theater provides an intimate setting for a variety of different shows that are produced through different programs that run throughout the year.
The Sarasota Orchestra, Van Wezel Performing Arts Hall, and Florida Studio Theatre offer only a glimpse into the active performing arts scene in Sarasota. Sarasota also has a ballet company, an opera company, and other performing art venues.
Once you settle into your new home, be sure to spend some of your free time exploring and enjoying all that Sarasota has to offer. You can enjoy beautiful beaches and golf courses, attend arts and music festivals, and engage in an active performing arts scene in your new hometown.
If you need assistance moving to your new home in Sarasota, then contact the moving professionals at Modern Movers for full-service moving assistance.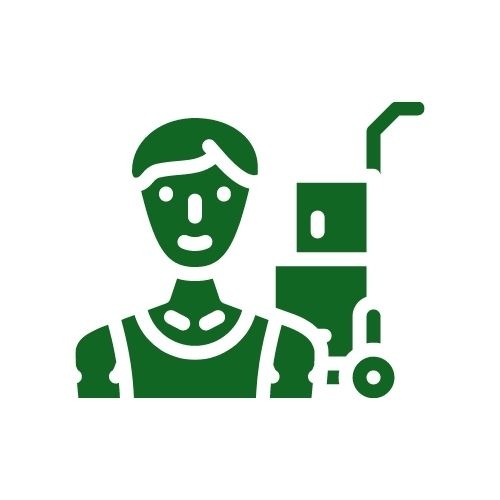 The Modern Movers moving team in Southwest Florida knows the ins and outs of local, long-distance, commercial, office, piano moves, and much more. You can count on these professional movers in Fort Myers and Bradenton to get you to your new home while keeping stress-free!