Moving Company — Baby Grand Piano in Lehigh Acres, FL
Moving any piano can seem like a daunting task. Working with professionals and planning ahead can make moving your baby grand much easier. These tips will help you move your baby grand piano during your upcoming relocation.
Put Away Thoughts of a DIY Move
Baby grand pianos weigh hundreds of pounds. These elegant instruments are also asymmetrical, so they're hard to move around even with multiple people helping. Trying to move your baby grand on your own is likely to result in serious (or even fatal) injuries, not to mention serious damage to your piano.
To complicate matters further, most baby grands are too large to fit in small spaces. Hallways and doorways can present major problems for someone who tries to move a piano without the proper tools. If you're not a piano mover, you probably don't have the dollies, straps, and other equipment that can make piano moving possible.
To make your move as trouble free as you can, plan to hire professionals from the outset. Don't try to move your piano with friends.
Scout Out Your Destination
Before you can get started finding a mover, scout out your destination and find the spot where your piano will be placed. You'll want to find this space ahead of time so that you can tell your movers exactly where the piano will go.
Measure your piano's dimensions, and take into account the space for the seat. A typical baby grand takes up several feet of space. You'll also need to include extra space to move around the instrument.
Select a spot where your piano can perform properly all year round so you won't have to hire movers again later in the year. Baby grands do best in locations that are away vents and drafts. Look for a room where humidity and temperature can be controlled.
Note the route to get to the room where the baby grand will be located. If there are stairs, narrow hallways, elevators, or other obstacles to deal with, you'll need to disclose this information when the piano mover gives you his or her quote.
Find Local Professionals
Hire a moving company with experience and proper licensure, registration, and insurance. Do your research before getting bids from companies. Get referrals from friends who have used piano moving companies in the past, or seek a referral from a trusted music store in your area.
Work with companies that have a good reputation in the community. Specifically, look for companies that have won awards or that have a good rating with the Better Business Bureau. Work with companies that can provide good references.
Get Quotes
Once you've picked a few companies with good reputations in your area, get multiple quotes. Remember that the least expensive company is not always the best company.
Moving a piano, especially one as large as a baby grand, requires skill, the right tools, and industry experience. It's far more important to get piano mover who is knowledgeable than it is to get the piano mover with a low price.
Keep Your Piano Out Of the Chaos
Once you've signed a contract to move your piano, all you need to do is keep your piano safe until moving day arrives. Baby grands are not tables. When the room starts to fill with boxes, you may be tempted to put down the piano lid and put boxes on top. This can scratch your piano and may lead to expensive repairs. Keep boxes away from your instrument, and educate your family members to ensure that they do the same.
Once your move is over, you'll be glad that you went to such great trouble to keep your baby grand safe. For more information about how you can move with a baby grand, contact an experienced piano mover in your area. At Modern Movers, we're happy to answer any questions you might have about your upcoming relocation.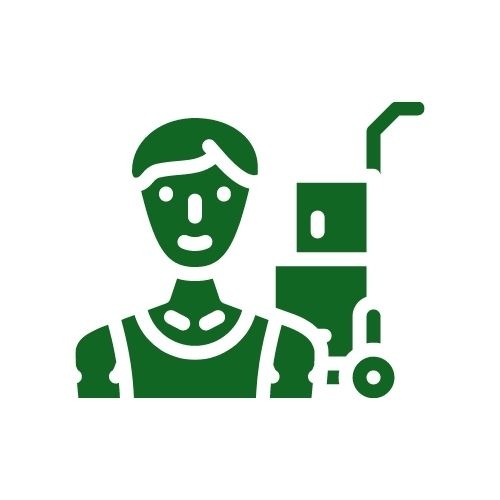 The Modern Movers moving team in Southwest Florida knows the ins and outs of local, long-distance, commercial, office, piano moves, and much more. You can count on these professional movers in Fort Myers and Bradenton to get you to your new home while keeping stress-free!