Cape Coral, Florida, is a beautiful little city located across the Caloosahatchee River from Fort Myers. With an average of 355 sunny days per year, it's the perfect place to move if you're craving Florida sunshine. Once you arrive, you can find plenty of fun ways to occupy your time. Here are five exciting activities to get you started.
1. Shop at the Cape Coral Farmers Market
Enjoy your first tastes of fresh Florida food on a trip to the Cape Coral Farmer Market. Held at Cape Harbour from 8:00 am until 1:00 pm on Saturdays, it is a bustling market with vendors selling baked goods, produce, native plants, and even seafood. The market is a great place to pick up some native Florida plants to decorate your new home.
Cape Coral also offers a Downtown Farmers Market at Club Square and a Sunshine Market located at The Shops at Surfside.
2. Visit Four Mile Cove Ecological Preserve
Four Mile Cove Ecological Preserve is a great place to discover some of Florida's local plants and animals. It's nestled along the Caloosahatchee River, so you can set off on a kayak, do some fishing, or take a hike.
The hiking trail begins at the visitor center and stretches across a coastal prairie, which provides some unique opportunities for birdwatching. You might even spot a green heron amidst the mangrove trees. The entire hiking loop is 1.2 miles long, which makes it a good choice for casual walkers and families with kids.
3. Dine on Seafood
You can't live in Florida for long before you enjoy the delicious seafood. You can find plenty of great seafood restaurants in the Cape Coral area.
Fish Tale Grill by Merrick Seafood receives some of the best reviews and is known for their lobster bisque and butterfish. Twisted Lobster is known for their clam chowder, and Lobster Lady Seafood Market & Bistro offers some delicious drinks and appetizers. Try their Lobster Mary, a twist on the Bloody Mary that comes with a lobster tail, shrimp, and pickled asparagus.
4. Watch a Show at the Cultural Park Theatre
Cultural Park Theatre is a great local theater that has been delighting the public since the 1960s. Shows start in September and run through May each year, giving you something to do during the cooler months. During their Broadway Series, you can catch award-winning shows like The Wizard of Oz and A Wedding in Tuscany. And if you're interested in learning more about acting, check out their theater classes.
5. Attend the Festival of the Arts
The Cape Coral area offers a few great festivals throughout the year. One of the best is the Arts & Music Festival, which takes place every January and is hosted by the Rotary Club of Cape Coral. In 2019, the festival will feature the work of more than 300 exhibitors. Attractions include fine art, crafts, and music.
The Festival of the Arts is scheduled for January 12th and 13th in 2019. It takes place in South Cape Coral and is free for all attendees, so stop by for a few hours.
After you check out all the attractions on this list, you can visit some local breweries, relax on one of Cape Coral's beaches, or watch a Cape Coral Hurricanes soccer game. This area offers so much in terms of entertainment; you're sure to fall in love with your new home.
Are you still in the planning stages of your move to Cape Coral? Contact Modern Movers to learn more about our moving services. We've helped numerous families move to Southwest Florida, and we'd love to help you, too.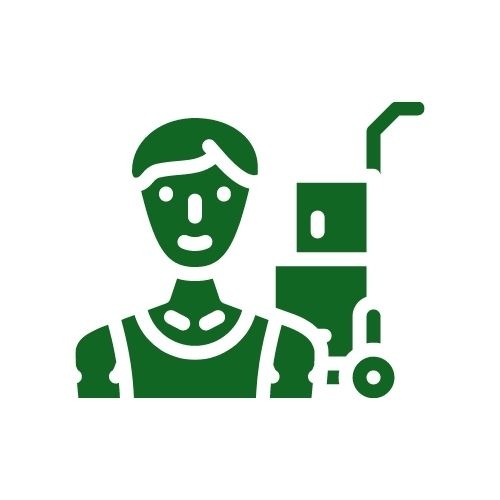 The Modern Movers moving team in Southwest Florida knows the ins and outs of local, long-distance, commercial, office, piano moves, and much more. You can count on these professional movers in Fort Myers and Bradenton to get you to your new home while keeping stress-free!