Moving to Bradenton Soon? 4 Ways to Unwind After You're Settled
Moving to a new home can be stressful even if you're just moving from a nearby city. Clearing out your old home and organizing your new one takes a lot of work. The great thing about living in Florida is that relaxing is easy after your move thanks to the beautiful surroundings and plenty of nature activities.
Plus, when you move to Bradenton, you're perfectly situated between Fort Myers and Tampa. You now have easy access to all kinds of fun activities, sporting events, festivals, nature parks, outlet shopping, and cultural events. Here are four ways to unwind in Bradenton after your move.
Relax on a Powder-Soft Beach

If you're moving to Bradenton from an interior Florida city, you're probably looking forward to quick access to the area's most beautiful beaches. The Bradenton area beaches are on a narrow barrier island with the Gulf of Mexico on one side and gentle bay waters on the other side.
This is the perfect combination for boating, fishing, swimming, or just relaxing on well-maintained sandy beaches. There are parks on the beach and beach communities where you can dine, enjoy a cocktail at sunset, and shop for unique treasures.
Shop in Interesting Stores

If your idea of a fun day is to spend it shopping, then you'll find plenty of interesting stores in Bradenton where you can browse and buy. If you enjoy shopping in eclectic stores for unique finds, then you won't want to miss Village of the Arts.
The village is a community in downtown Bradenton where artists live and work. It has shops where you can buy artwork, antiques, and unique forms of home décor. There are restaurants and even wellness shops where you can enjoy a relaxing massage.
The village is housed in historic homes decorated in artsy themes and colors, so each visit is fun and filled with unique surprises.
Another fun place to shop in Bradenton is the Red Barn Flea Market. You'll find locally grown produce, restaurants, and enough stores for a full day of browsing. Shop for seashells, clothing, household items, tools, and unique gifts and home furnishings you can't find anywhere else.
A flea market is a great way to meet the locals since the atmosphere is casual and people are usually friendly and easy to chat with while you shop and dine.
Enjoy a Nature Walk

Walking on the beach is fun, but there are other opportunities for walking in nature you don't want to miss. Robinson Nature Preserve is an expansive salt marsh where you can enjoy walking trails, kayaking, paddle boarding, and viewing wildlife.
This protected area is a great place for a family picnic or to watch birds, dolphins, and manatees play in their natural habitat. Riverwalk in downtown is another safe and scenic place to take a stroll and enjoy a beautiful water view.
Like most major cities in Florida, Bradenton has many meticulously maintained parks where your kids can burn off energy and you can enjoy a leisurely walk or find a place to rest in the breeze and watch people and wildlife go by.
Relax at the Theater

If you prefer to spend your free time in air-conditioned comfort and you enjoy the arts, then one of the first things you'll want to do is familiarize yourself with the Manatee Performing Arts Center. The center puts on musicals, plays, and events all throughout the year including seasonal performances the whole family will enjoy.
Bradenton, Florida is a great place to raise a family or settle into for an active retirement. There's plenty to do in your backyard and when you're ready for a road trip, you'll find Orlando, Tampa, Clearwater, Sarasota, and Fort Myers are close enough for a quick getaway.
If you're planning your move to Bradenton now, call Modern Movers for a free estimate and help with your relocation.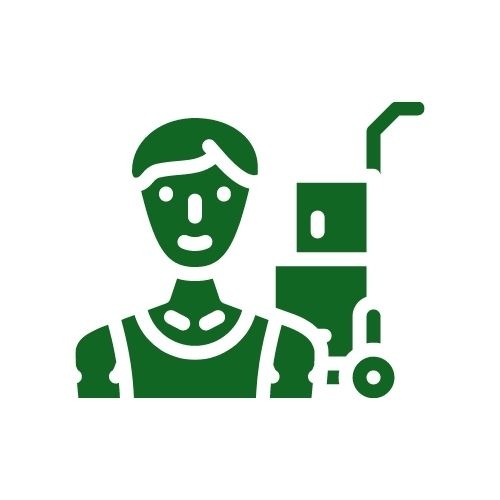 The Modern Movers moving team in Southwest Florida knows the ins and outs of local, long-distance, commercial, office, piano moves, and much more. You can count on these professional movers in Fort Myers and Bradenton to get you to your new home while keeping stress-free!