If you are looking for a city that is going to keep you and your children entertained, look no further than Fort Myers. Fort Myers is a top family-friendly vacation destination and is an even better place to live. As new residents of Fort Myers, you and your family can take advantage of all the opportunities Fort Meyers offers throughout the year.
1. Visit the IMAG History & Science Center
The IMAG History & Science Center offers great indoor fun. The best part about IMAG History & Science Center is that it is an interactive center with over 60 hands-on exhibits for both children and adults to enjoy.
For example, in their SEA-to-See touch tanks, your children can actually touch sea creatures such as a yellow spotted stingray or a sea snails. The SEA-to-See touch tanks allow your children to interact up close with local sea life.
Your children can also touch a cloud in the Earth and Space Science exhibits or experience virtual-reality exhibits that allow your child to experience the past interactively.
The IMAG History & Science Center has more exhibits than your family could possibly get through in a day, making it a great place for repeat visits and trips with your family.
2. Get Some Exercise on Sanibel and Captive Islands
Various companies rent out bikes that you can use to check out various spots around Fort Meyers. One of the most popular places to rent a bike for exploring is Sanibel and Captive Islands, which has over 25 miles of bike paths and 15 miles of beach between the two islands.
As a local now, you can make day trips to Sanibel and Captive Islands to enjoy the beach or get in some exercise along the numerous bike paths on the two islands.
3. Learn About Nature at Calusa Nature Center & Planetarium
The Calusa Nature Center & Planetarium has over 100 acres for you and your family to explore. You can take your children on nature walks, where you will learn more about plants and animals native to Florida.
You can also experience a butterfly garden where your children can learn about the lifecycle of butterflies while enjoying being surrounded by them. Try one of the rotating shows in the planetarium, stargazing opportunities, and lots of seasonal and special events held at the center.
4. Get Out on the Water
The Fort Meyers area offers lots of opportunities to get out on the water. Multiple companies offer pirate-themed cruises for children and adults alike. Or if your children like dolphins, you can take them on a dolphin and wildlife cruise. This is a great way to see wildlife up close in a safe environment.
You can also rent out boats and other water equipment to explore the area on your own with your family as well.
5. Check Out Some Parks
The Fort Meyers area has lots of parks around that you and your family can enjoy for free. At Lakes Regional Park, you can enjoy miles of paved pathways for biking and hiking. You can rent bikes and boats at the park and enjoy a host of seasonal events, such as their annual Fall Festival.
If you have any butterfly lovers in your household, the Butterfly Estates offers a chance to get up close to a wide variety of butterflies. Or you can enjoy an outdoor concert in Centennial Park. Whatever type of park experience you are looking for, you can find it around Fort Meyers.
6. Visit the Edison and Ford Winter Estates
Comes see the winter homes of two of the country's most famous people: Thomas Edison and Henry Ford. Walk through their historic homes, stroll through 20 acres of lush botanical gardens, visit Edison's lab, and learn more at the estate's museum.
If you need some help moving to your new home in Fort Meyers, give us a call at Modern Movers. We can help you with all the details of your move.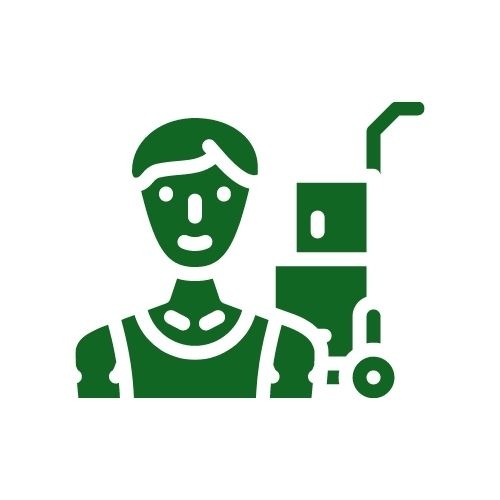 The Modern Movers moving team in Southwest Florida knows the ins and outs of local, long-distance, commercial, office, piano moves, and much more. You can count on these professional movers in Fort Myers and Bradenton to get you to your new home while keeping stress-free!