Moving to the Naples, FL area is bound to be exciting and life-changing. If you are moving from up north, you'll be pleased by the warm weather and the Florida sunshine. The unique flora and fauna, from lizards to palm trees, are also enchanting. You might take a week or two to settle into your new home, but once you do, venture out! Here are five things to do when you move to the Naples area.
1. Visit Delnor-Wiggins Pass State Park
Whether you're a hiker, a paddle boarder, or a mountain biker, you will love the scenery and experience at Delnor-Wiggins Pass State Park. The park is located along the shoreline, so you can enjoy the beachfront for activities like sunbathing, kayaking, and paddle boarding. However, you can use the inland space to explore hiking trails and watch for wildlife.
Delnor-Wiggins Pass State Park also has a dedicated ranger staff who provided guided tours throughout the day. It's the perfect place to get introduced to Florida plants and animals when you first arrive in Naples.
2. Head to Naples Botanical Garden
Some of the flowers and plants that grow in Florida are truly breathtaking. The Naples Botanical Garden offers 170 acres of these beauties. The garden was founded in 1993 and expanded in 2000, thanks to donations from Harvey Kapnick, Jr. The University of Florida now has a research institute on the grounds.
Admission to the Botanical Gardens is just $14.95 per day for adults, and the gardens are open daily from 9 am – 5 pm. Take a morning stroll, and then grab lunch at the Fogg Cafe, the on-site restaurant.
3. Visit Breweries
Naples may not exactly be known for its brewery scene, but a few surprisingly good breweries are nearby that you can visit if you enjoy craft beer. Bone & Hook Brewing Co., which opened in 2016, is one of them. They offer live music on Fridays, and they have a different special every weeknight. They're known for their Radar Love Golden Ale and Sun Dive IPA.
Another great local brewery to visit is Riptide Brewing Company. Founded by three good friends, the brewery is located in an old warehouse and produces the phenomenal Drop Anchor IPA and Hochwasser Hefeweizen. They don't serve food, but they often have food trucks visit in the parking lot.
4. Go to the Beach
In addition to the beach at Delnor-Wiggins Pass State Park, Naples, FL, has a few other great beaches to visit in the area. Barefoot Beach Preserve in nearby Bonita Springs is a gorgeous beach with a one-mile nature trail. You can often spot nesting turtles here in the summer. Seagate Beach is another quiet, municipal beach where you can relax on a bench and watch the waves roll in.
5. Tour the Naples Zoo
If you think all zoos are the same, then you need to visit the Naples Zoo. They have many unique, exotic animals. This zoo also offers a historic tropical garden that was established in 1919. Among the animals you will see are honey badgers, Florida panthers, and Malayan tigers. They also hold Keeper Talks each day, in which zookeepers teach attendees more about various animals.
Moving to Naples can be a big change, but this area offers many wonderful things to see and do. Use these items to get started exploring your new home.
If you are looking for a moving company to transport your things to the Naples area, contact Modern Movers. We offer service throughout Florida and can help you get set up in Naples so you can start exploring this wonderful area.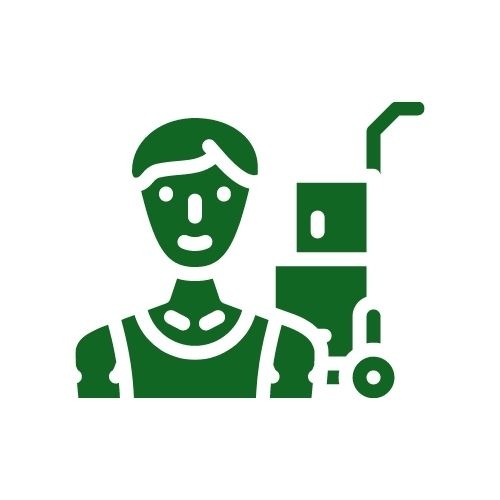 The Modern Movers moving team in Southwest Florida knows the ins and outs of local, long-distance, commercial, office, piano moves, and much more. You can count on these professional movers in Fort Myers and Bradenton to get you to your new home while keeping stress-free!