St. Petersburg is a bustling city along the west coast of Florida, halfway between Tampa and the Gulf of Mexico. It has a vibrant arts culture, a delicious food scene, and gorgeous beach landscapes. If you are about to make this city your new home, then make sure you spend the first few weeks getting out to explore the local area. Here are five of the top things to do after you move to St. Petersburg, FL.
1. Visit Fort De Soto Park
Florida is known for its beautiful beaches, but few are as breathtaking as the beach at Fort De Soto Park. In fact, this beach was named America's Top Beach in 2009!
The park is comprised of five small islands, which collectively have more than three miles of white sand beachfront. Miles of paved trails stretch through the park, so you can walk or cycle as you enjoy the scenery. There are even fishing piers and two fenced-in, off-leash dog parks on the grounds.
Fort De Soto is a great place to get acquainted with the plant and animal life in St. Petersburg. You'll see mangrove trees, palm hammocks, sea turtles, and more.
2. Visit The Dali
The Dali, an art museum which features the artwork of Salvador Dali, is a great place to immerse yourself in the more artistic side of St. Petersburg culture. Initially founded in 1982, the museum moved to its current location in 2011. It houses more than 2,000 pieces of art, from oil paintings to sculptures. Admission includes a free audio guide and a public tour with a knowledgeable docent.
3. Enjoy the Sunken Gardens
Florida is known for its tropical plants, and the Sunken Gardens in the heart of St. Petersburg are a great place to enjoy such plants. The Sunken Gardens is a public park, and admission is just $10 for adults with discounts available for seniors and children. Stroll down paths and admire the exotic plants, including ferns and palm trees, as you walk. There are also pink flamingos roaming a portion of the park; they were recently purchased by the Flamingos Forever Committee.
4. Taste Local Craft Beer
The craft beer brewed in a region can tell you a lot about the place. St. Petersburg has a growing craft beer industry, and the local breweries are not shy about experimenting with unique flavors and styles. There are numerous breweries where you can grab a pint both downtown and along the outskirts of St. Petersburg.
Two of the top breweries to visit when you move to St. Petersburg are St. Pete Brewing and Cycle Brewing. St. Pete is known for their Grateful Stout and Weedon Island Brown Ale. Cycle Brewing recently started filling crowlers, which are small, can-style growlers, with their beer for customers to take home.
5. Try Cuban Cuisine
St. Petersburg has a large Cuban population, and thus Cuban cuisine has become a mainstay of the area. Dishes like ropa viega, made with stewed beef and tomatoes, and fried sweet plantains are sure to satisfy your palate.
There are numerous Cuban restaurants to try in St. Petersburg, but Pipo's Cafe on Bay Pines Blvd. is a top choice. The family-owned restaurant uses authentic recipes and even offers a delicious brunch with options like Cuban toast and roast pork omelettes.
When you first move to a new town, it's easy to get overwhelmed with the important tasks like unpacking and adapting to a new job. Make sure you also take a little time to relax and see what the area has to offer. If you're moving to St. Petersburg and looking for a moving company to simplify the experience, reach out to Modern Movers.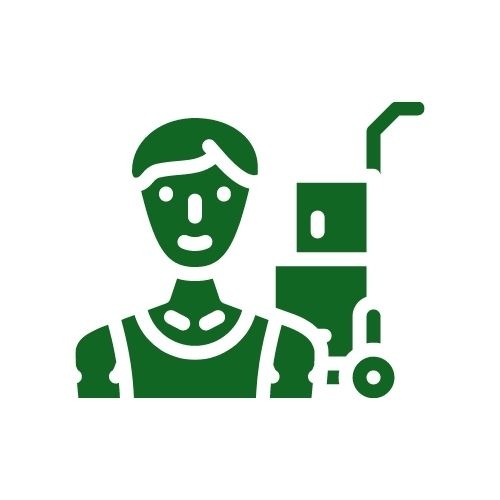 The Modern Movers moving team in Southwest Florida knows the ins and outs of local, long-distance, commercial, office, piano moves, and much more. You can count on these professional movers in Fort Myers and Bradenton to get you to your new home while keeping stress-free!