Welcome to the beautiful city of Fort Myers, Florida, where the skies are clear blue, and the temperature is prime year-round. In a town full of water and beautiful beaches, it's no wonder it's a hot spot for vacation homes, as well as, year-round residences. Before you pack up your belongings with our Estero movers' help, it's important for you to weigh the options between renting vs. buying. Don't worry if you are unsure where you should rent or buy your next place. The expert Fort Myers movers are here to answer all your questions. But first, is it better to rent or buy a home?
Is It Better to Rent or Buy a Home?
While thinking of which option you are going to choose, we recommend thinking about equity, mortgage, maintenance, and of course, your budget. Our dedicated moving company is here to share the pros and cons of renting vs. buying. But is it better to rent or buy a home? Learn more about the pros of renting a home from our moving company in Bradenton.
What Are the Pros of Renting a Home?
The pros of renting a home include less maintenance, saving money, and flexibility. According to our moving company in Lakewood Ranch, having a home with lower maintenance is a great pro to renting a home. Your landlord will be responsible for replacing and repairing items like your roof, air conditioning system, and more. If one of your household appliances breaks, you are not responsible for the repair or replacement.
When you are deciding between renting vs. buying, think about the savings aspect. You can save more money for a down payment on your future home. When you have a lower monthly payment with your rent, you will save more money down the road. Another factor to consider before choosing to purchase or lease your home is flexibility. Renting a home allows more flexibility since more lease agreements last only a year. All you must do is pack up and go when you rent a home, compared to putting your home on the market and finding another tenant.
What Are the Cons of Renting a Home?
Aside from the benefits of renting a home, there are, of course, a few cons of renting a home. When you are renting vs. buying a home, keep in mind you will not have equity and the price of rent can increase yearly. Each month as you pay your rent, the money is going straight to the owner rather than building equity. Your money is gone as soon as you hit submit or write your checks. Another thing to consider before renting a home is the chance your landlord might increase your monthly rent when your lease ends. Keep in mind the possibility of price increases when searching for a rental home.
Why Should You Buy a Home?
When deciding whether you should rent or buy, keep in mind the benefits of owning a home. According to our Punta Gorda movers, a few of the reasons you should buy a home are equity and tax benefits.
After you buy a home, you build equity as the value of the home increases over time. As time goes on, your property begins to become an asset to your fortune. There are also excellent tax benefits that come with buying a home. When you do your annual taxes, you can deduct mortgage interest and property taxes.
What Are the Negatives of Buying a Home?
While owning a home is a huge milestone and achievement, there are also a few negatives of buying a home. As a homeowner, you have less flexibility and more maintenance rather than renting a property. You can't pack up your belongings and relocate if you own a home. Owning a property entails more responsibility, including your mortgage, until you sell the property. It also takes a lot of time and patience to sell your home.
Another negative of buying a home is the level of maintenance. Your responsibilities as a homeowner include repairs, replacements, landscaping, and more. As the homeowner, you are responsible for the cost of maintaining your new home.
Take your time considering the pros and cons of renting vs. buying a home. For all your relocation services in Southwest Florida and beyond, Modern Movers are here to offer a helping hand. For further information, please check out our moving services in Southwest Florida. Please contact our moving experts today to book your movers in Southwest Florida.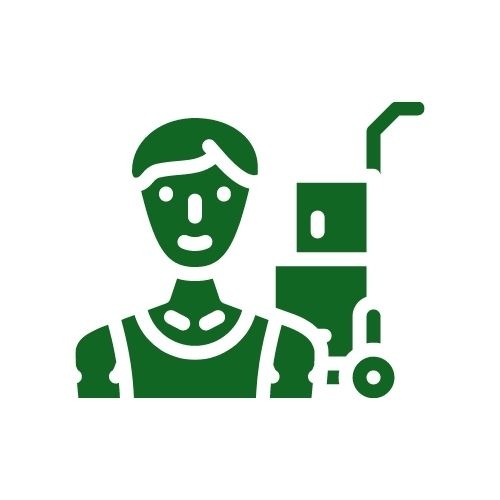 The Modern Movers moving team in Southwest Florida knows the ins and outs of local, long-distance, commercial, office, piano moves, and much more. You can count on these professional movers in Fort Myers and Bradenton to get you to your new home while keeping stress-free!