Who said you have to leave your home to celebrate the Fourth of July! Whether its due to the coronavirus or you simply aren't in the mood to go out into the Independence Day madness, you can still celebrate the Fourth of July at home. Don't worry if you are new to the area, our movers in Southwest Florida are here to share a few fun things to do on the Fourth of July that don't require you to leave your house.
Fun Things to Do on the Fourth of July
As you begin settling into your home with help from our Fort Myers movers, keep in mind there are plenty of ways to celebrate the Fourth of July at home. From baking sweets, throwing a small party, and hosting a BBQ, the options for fun things to do on the Fourth of July are limitless.
Pack a Picnic
One of the best ways to celebrate the Fourth of July is by packing a picnic. Pack your favorite foods, put everything into a cooler or a picnic basket, and find a good spot in your front or backyard to enjoy your meal. Include summer-y foods like yummy fruit, a festive salad, picnic sandwiches, and of course, your favorite dessert and beverage of choice.
Throw a Small Party
Although the COVID-19 pandemic is still causing disruption among citizens, you can still throw a small party while enforcing social distancing guidelines. Our moving company in St. Petersburg recommends inviting some of your new neighbors to your small gathering. Add patriotic food items, fun games, and enjoy your Independence Day with your new friends and your loved ones.
Bake Something Sweet
There is nothing better than baking something sweet to commemorate the Fourth of July. From patriotic cakes to pies and everything in between. Choose to celebrate the Fourth of July by whipping up something sweet in your new kitchen. After our residential moving company in Florida helps you unpack your bakeware and sets up your kitchen, you can begin your baking.
Get Some Exercise
You can still get some exercise in without having to travel too far. Celebrate your country's independence by breaking free from your COVID-19 quarantine and getting some fresh air. Go for a walk, jog, run, or even a bike ride and take in a breath of fresh air. Make sure you are keeping your distance and following proper social distancing health and safety precautions.
Host a Cookout
One of the most common ways to celebrate the Fourth of July at home is by hosting a cookout. Cookouts or BBQs include classic all-American food and even better company. Upgrade your cookout with different flavors, textures, and colors. Add barbecue chicken, hotdogs, hamburgers, potato salad, grilled corn, and your favorite dessert. Invite your new neighbors and friends or, due to the COVID-19 pandemic, just keep it small with your immediate family. You are sure to have an outstanding Fourth of July cookout!
You can still have a memorable holiday if you celebrate the Fourth of July at home this year. From cookout to baking something sweet or getting some fresh air, you are sure to have a fun time. For all your moving needs, please check out our moving services in Southwest Florida. If you have any questions, please contact our moving experts today.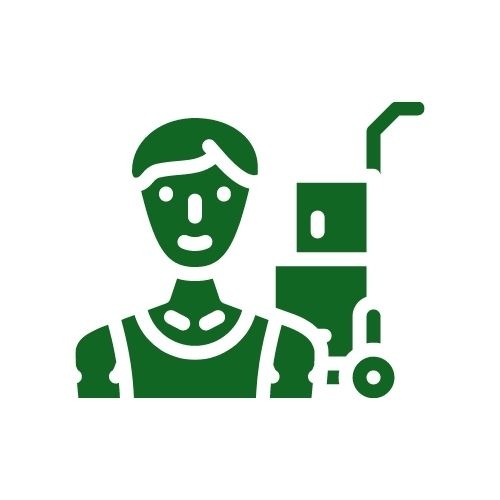 The Modern Movers moving team in Southwest Florida knows the ins and outs of local, long-distance, commercial, office, piano moves, and much more. You can count on these professional movers in Fort Myers and Bradenton to get you to your new home while keeping stress-free!