When it comes to relocating to a new place, packing is one of the most dreaded tasks. To make your life easier, try not to cut corners to save time. Sure, taking the easy way out sounds great, but in the long run, pack properly to avoid wasting time. To ease your mind, our dedicated moving company in Bradenton is here to share a few packing hacks for moving.
How to Make Moving Easier
It's time to go through every nook and cranny of your home and prepare each item for transport. That's right! Moving day is quickly approaching and you need to start packing up your life and entering a new chapter. Choose a few or all of these DIY packing hacks in order to have an easier time moving. Our expert Cape Coral movers offer a few packing tips for a more organized moving process.
1. Don't empty your dresser drawers
There is no need to empty your dresser drawers when packing. Leave all of your belongings in their rightful place in the drawers and secure them with plastic wrap or even household linens. You can either leave the drawers outside of the dresser or keep them inside if they aren't too heavy to move.
2. Leave your clothes on the hanger
One of the biggest packing hacks to make moving easier is to leave your clothes on the hangers. Think about the unnecessary work it will take to unhang your clothes, box them up, and then hang them up in your new home. Work smarter, not harder – leave your clothes on their hangers. You can also protect them by wrapping them in garbage bags.
3. Utilize your household linens
There is no need to buy extra packing supplies when you can utilize your household linens. Protect your fragile pieces with your household linens for added cushion. Use dish towels for smaller items, like perfume, and large bath towels for lamps and tricky items to wrap. Secure the linens with rubber bands or ribbon and you will be good to go with this DIY packing hack.
4. Pack items in your suitcases
While your free moving kit includes boxes in various sizes, you can pack items in your suitcases, duffel bags, and other such items. Luggage is an excellent option for your heavier items due to their wheels and easy to move design. You have to bring your luggage with you anyway, why not fill the suitcases with outstanding items.
5. Use a color-coded system
Another excellent DIY packing hack is to implement a color-coded system to keep track of your belongings. Save time with your box labeling by picking up a sheet of different colored stickers. Our Fort Myers movers suggest assigning a different colored sticker to each room so it's easier to find everything in your new home. You'll be able to identify what needs to go where super quickly and you won't have to hunt for the marker every single time you seal up a box. This system will also make it easier for your professional movers to place the boxes in the correct room at the new house.
6. Create a moving essentials kit
To help ease the process of packing and unpacking, our Estero movers suggest creating a moving essentials kit. Include items you will need the first few days of your move. Think of this as your overnight bag of all items you would use regularly. Pack any necessary documents, medications, toiletries, electronics chargers, a few outfits, etc. With your moving essentials kit, you will be able to find your high priority items with ease.
We hope your packing process goes smoother with our tips and tricks. If you need any further assistance with your upcoming move or need more packing hacks, contact our moving experts today. Good luck packing!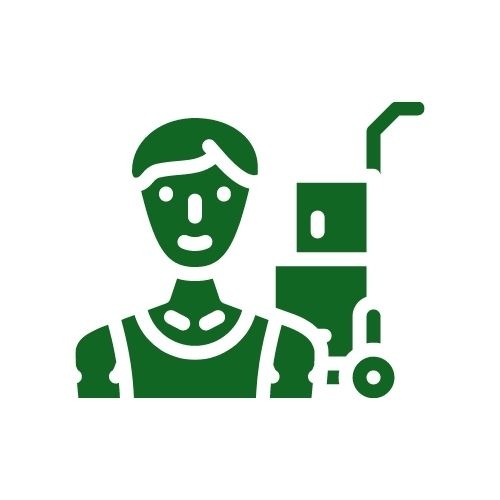 The Modern Movers moving team in Southwest Florida knows the ins and outs of local, long-distance, commercial, office, piano moves, and much more. You can count on these professional movers in Fort Myers and Bradenton to get you to your new home while keeping stress-free!