Tea kettles, pictures frames, candles, oh my! On Sunday, May 10, 2020, celebrate the moms in your life with love, happiness, and perhaps one of these houseware gift ideas. It doesn't matter if your grandma has lived in the same house for two decades or if your mother just downsized and relocated with the help from our movers in southwest Florida; women enjoy decorating their homes. Check out a few houseware gift ideas for Mother's Day if you are unsure what to get your girlfriend, wife, mother, grandma, and your friends.
What Are the Best Houseware Gifts for Mother's Day?
As you consider what some of the best houseware gifts for Mother's Day are, it's essential to determine the preference of the mothers in your life. While you might love the latest coffee machine for your morning routine, your wife won't benefit from it due to the fact she is a tea drinker. To avoid sentencing your Mother's Day gift to collect dust in a corner or remaining in its box, make sure you are purchasing an item that is practical and based on their preference. Here are some houseware gifts for Mother's Day, whether you are looking at something for grandma, new mom gifts, and more.
1. Candles
Our long-distance moving company has been in and out of a few homes in the past 40 years. Each house has a distinctive smell, usually with help from candles, diffusers and air fresheners. One of the best Mother's Day gift ideas is a candle because you can never have too many of them. There's something special about lighting candles that completely changes the atmosphere of a home. Choose the relaxing scent of an ocean breeze to remind your mom of family vacations or a sweet apple pie aroma to remind your grandma of baked goods.
2. Mugs and Glassware
Another great option for Mother's Day gifts is a mug or pretty glassware. If you know your wife, mom, mother-in-law, or friend starts their day with a cup of coffee or tea, or relaxing with a glass of wine, then you should gift them a mug for their morning routine or glassware for their nightcap, or both! They even come in all shapes, sizes, colors, patterns and more. The Horizon Collection from West Elm offers champagne flutes as well as red wine and white wine glasses with stemless options as well. Another great gift is the Folksong Monogram Mug from Anthropologie, which features a charming pattern in blue.
3. Picture Frames
An excellent houseware gift idea for Mother's Day is a photograph in a beautiful frame! A picture truly is worth a thousand words, especially for the new moms in your life. According to our residential moving company in Florida, the best home décor items are photos. Gift your loved ones a beautiful picture frame and include a photo of you two, a newborn photo for new moms, or a family portrait. Don't forget to purchase a picture frame that matches their home or office. Personalization Mall is a great online store full of customizable picture frames for your Mother's Day gift.
From our family at Modern Movers to yours, we wish the woman in your life a delighted Mother's Day. If you ever need assistance relocating, let our trusted company help. For over 40 years, Modern Movers has helped families near and far begin new adventures. Have a stress-free move with help from our team.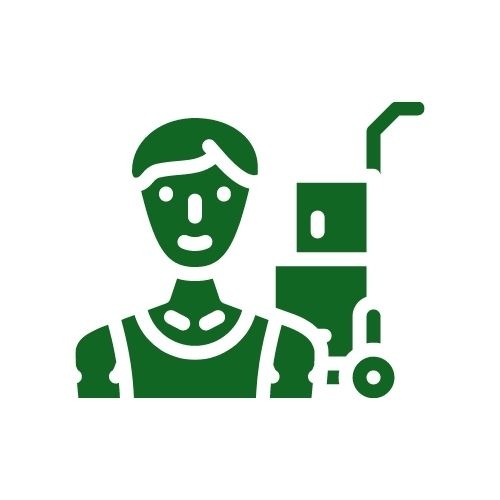 The Modern Movers moving team in Southwest Florida knows the ins and outs of local, long-distance, commercial, office, piano moves, and much more. You can count on these professional movers in Fort Myers and Bradenton to get you to your new home while keeping stress-free!