Red, white, and you are going to celebrate Memorial Day at home this year. Typically you would observe the long weekend sipping a cold one, flipping burgers, and soaking in the sunshine at some outdoor destination. But due to the COVID-19 outbreak, strict social distancing, and lockdown measures, you will have to commemorate in the comfort of your home on May 25, 2020.
Fun Ideas for Memorial Day
Just because the world is on lockdown doesn't mean you can't honor the fallen soldiers who fought for our country. Here are a few fun ideas for Memorial Day from our movers in southwest Florida.
Plan a Family BBQ
Although the government has restricted large gatherings, you can still plan a family BBQ for the upcoming long Memorial Day weekend. The traditional kick-off to summer is the Memorial Day BBQ. This is an excellent time to get the immediate family together, make a delicious meal, and all while still practicing social distancing. Create your menu, fire up the grill, and celebrate Memorial Day at home.
Go for a Family Bike Ride or Walk
While the beaches and local parks are closed, you can still go for a family bike ride or walk around your neighborhood. Being cooped up indoors during the COVID-19 pandemic can cause cabin fever. Get a breath of fresh air, hop on your bike for a ride or go for a walk. Make sure you respect the 6-feet minimum social distancing rule and move over for oncoming bikers, walkers, runners and other active humans.
Catch Some Rays Outside
An easy way to celebrate Memorial Day at home is by catching some rays outside. If you have a yard, whether it's in front or back, lay a towel down and soak in in the sweet sunshine. If you're lucky enough to have a pool in the backyard, even an inflatable one, take a refreshing dip or play fun games like Marco Polo and noodle jousting. Our southwest Florida moving company highly encourages you to use proper skin protection with a high SPF to prevent epidermal damage.
Roast S'mores
You can't have a Memorial Day cookout without dessert! Roasting s'mores is one of the many fun ideas for Memorial Day. There is no need to purchase an outdoor fire pit to host your s'mores roasting party. Simply set up a station with all the fixings and roast them on your grill. Your whole family will love this Memorial Day activity!
Don't let the COVID-19 pandemic put a damper on your Memorial Day weekend! You can still celebrate Memorial Day at home with one of our fun ideas. Honor those who have fought for our country and remember what this holiday is really about. For over 40 years, our Modern Movers family has served those near and far with their relocations. We wish you a happy and healthy Memorial Day weekend.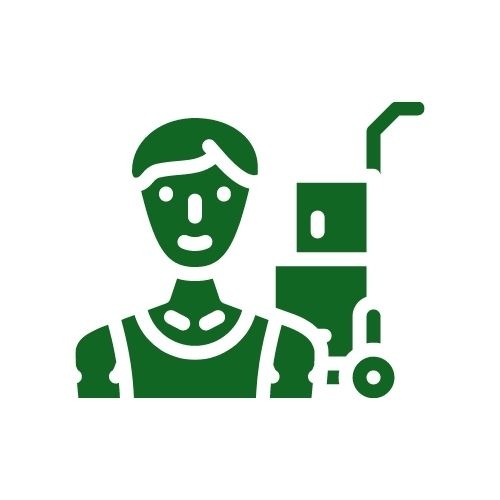 The Modern Movers moving team in Southwest Florida knows the ins and outs of local, long-distance, commercial, office, piano moves, and much more. You can count on these professional movers in Fort Myers and Bradenton to get you to your new home while keeping stress-free!