Whether you are moving to a new home or have lived in the same place for years, it's important to maintain a clean living space. No one likes to have a cluttered room. Take charge of your home and organize your room. The days of struggling to find what you are looking for are over. Our dedicated moving company in Southwest Florida is here to share a few tips for organizing your room.
Tips for Organizing Your Room
When it comes to organizing your room, you will most likely feel overwhelmed, frustrated and confused about where even to begin. The first step in your new home should be to organize your room and prevent clutter from piling up. Even if the home you have lived in for several years could use some organization, you have come to the right place. Check out these tips from our dedicated Cape Coral movers.
1. Create a list for each room
The first step to declutter and organize your home is to take note of every room you need to organize. Go through each room and create a list of items in each room that need to be organized. If you don't create a list, you will feel very overwhelmed and unsure about where to begin organizing your room. Perhaps your bedroom closet and the cabinet under your bathroom sink could use some love. Maybe your guest room is currently acting as a storage unit. While our team does offer storage in Southwest Florida, we are sure you would prefer to store your belongings in your home.
2. Break down room organization into smaller tasks
If you walk into a messy and unorganized room, you might feel overwhelmed and walk right out. If that's the case, look at a room pick a starting point. In your bedroom, for example, you can start with the closet. If your kitchen is a gargantuan organizational undertaking, perhaps you want to organize your kitchen drawers. Start small, check one area off your list at a time and we promise you will feel accomplished.
3. Pick up loose articles
A simple way to organize your room is by picking up loose articles and placing them in their proper areas. If your bedroom has clothes piling up on the floor, it might be time to wash them and then fold or hang them in the dresser and closet, respectively. Perhaps your kitchen counters have receipts, empty water bottles, and mail overflowing; it could be a good time to throw away junk mail, file the rest in the office, and recycle those water bottles. To prevent this from happening again, designate a small area as a temporary drop-off for mail, keys, or any other items you intend to put away later; contain these items in a basket or tray so your counter space or dining table don't look cluttered.
4. Add shelves, racks, bins, and baskets
If you are looking to organize your room and maximize your space, then you might want to add shelves, racks, bins, and baskets. By installing shelves and utilizing racks, bins, and baskets throughout your home, it'll be easier to put away any loose articles because everything will have its own proper place.
Ottomans with storage are a great way to keep blankets near your couch while providing additional guest seating. Display photographs, artwork, and knick-knacks on shelves. Racks are excellent in kitchens, living rooms, and bedrooms for storing books, shoes, office supplies, spices, cookware, and more. Organize items that you that might not use regularly in bins. You can use bins to store holiday decorations, old clothes, home décor items, and sports equipment.
Pro Tip: Label each bin so you know what each one contains at a glance.
5. Don't clutter
The important rule of thumb when organizing your room is – don't clutter it up. The point of organizing is to eliminate clutter. If you have followed all of our tips above but then just throw items in the different baskets, bins, and so on without placing them nicely, you are defeating the purpose of organizing. Carefully place each item in their new spot without over cluttering the area.
Organizing your room is simple when you enlist the help of our residential moving company in Florida. Our tips for organizing your room are here to make the process go more smoothly. Whether this is your first home or your forever home, make sure you organize your room. Say goodbye to a cluttered room and hello to a spotless home. For all your moving and storage needs, please contact our moving experts today.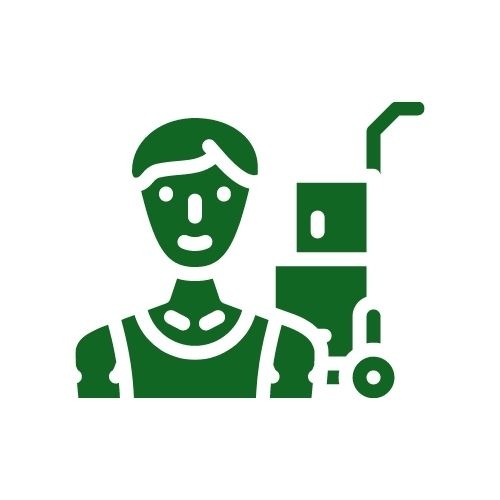 The Modern Movers moving team in Southwest Florida knows the ins and outs of local, long-distance, commercial, office, piano moves, and much more. You can count on these professional movers in Fort Myers and Bradenton to get you to your new home while keeping stress-free!