Imagine searching for your moving team online. You find an offer on Craigslist involving a local two-man team. They have a large truck and trailer, and they will gladly help you move locally for an unbelievably low price.
But come moving day, things don't pan out how you had hoped.
The men arrive promptly and load your boxes professionally into their truck. They take extra care to ensure your delicate, more valuable items stay on top. You give them the address, and they encourage you to follow them to your new home.
After a few inconvenient red lights, you lose the truck, and though you wait for hours at your destination, your moving van never arrives. Although you try to call your team to see where they are, the number has been disconnected. The movers have disappeared with a lifetime of your stuff.
Moving scam stories like this one continue to pop up across the nation. As many homeowners try to find a good deal, they often lose hundreds, if not thousands, of dollars to disreputable companies.
So what can you do to ensure your moving story ends happily?
1. Check for Licensing
Moving companies are required by law to register with the U.S. Department of Transportation (DOT), and they have to renew this license every year. If your moving company has a license, the owner or manager should be able to provide you with a US DOT number. When you plug this number into the official DOT website, you can discover important information about the company, including inspection results, reported crashes, and safety ratings.
When a moving company does not have a license or registration with the state, you can see that as an immediate red flag. Should the moving team run away with your items, you won't have much help from the government, as no name, address, or information will be available.
2. Watch Out for Impossibly Low Estimates
You've probably heard the old adage, "if it's too good to be true, it probably is." Take this phrase to heart when you search for your next moving team. Although you understandably want to save money on your move, you shouldn't let your hunt for a good deal lure you into an uncomfortable situation.
Dishonest movers will give you low-ball quotes based on over-the-phone descriptions or cursory glances. Then when you've officially packed and loaded everything into the truck, they'll switch tactics and overcharge you for their services. Some movers will even hold your belongings hostage until you pay their exorbitant fees.
As you shop around for good deals and ask for estimates, make sure that the representative is thorough when providing a quote for services. He or she should ask in-depth questions about what you are moving (such as your bookshelves) and what you aren't (such as the food sitting in your pantry that you plan to give away later).
Furthermore, you, too, should ask your own questions about fees and charges. Ask for a breakdown of prices so you know upfront what you need to pay.
3. Avoid Large Upfront Deposits
Depending on the time of year, some moving companies have more homes to pack and unpack than their crews can handle. As a result, you may need to book several weeks (or even months) in advance to ensure you have the crew scheduled on your desired moving day. Once a company has penciled you in for a specific date, they may even have to turn down other clients to accommodate your needs.
To avoid losing money on unreliable clients, your moving company may ask you for a small upfront deposit ($50 or less) to show your commitment to that moving date. This deposit may go toward your total moving charges after they've completed your move.
However, you should always be wary about particularly large upfront deposits. Some scammers will simply collect the deposit in advance, and then they'll disappear before your move. If a moving representative asks for $500 or more, say "no" and look elsewhere.
Always Research Your Moving Team
When you follow these three tips, you can avoid a large majority of moving scams. However, you should always err on the side of caution and do extra research on your moving team before you settle for a specific company. Find out a history of the company name and location, read the latest user reviews, and ask friends and family for recommendations. With a little work, you'll find a company you can trust without draining your bank account.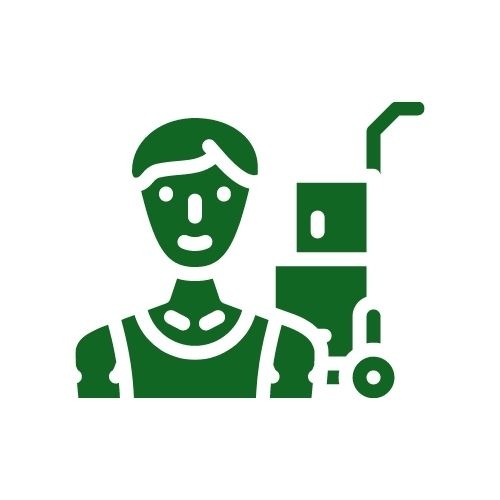 The Modern Movers moving team in Southwest Florida knows the ins and outs of local, long-distance, commercial, office, piano moves, and much more. You can count on these professional movers in Fort Myers and Bradenton to get you to your new home while keeping stress-free!