Whether you're moving to the next town or across state lines, packing up everything you own and transporting it to a new home is an involved,stressful endeavor. To make sure you don't lose your mind (or some important paperwork), it's essential to stay organized throughout the process. To that end, here are six quick tips to keep your things—and your thought process—organized during a big move.
Create a Master Calendar
As soon as you start planning your move, designate a calendar to keep track of important dates. Write down when you plan to meet moving companies for estimates, turn in the keys to your current home, call the utility company to set up service in your new home, and so forth.
If you prefer, you can use a calendar app rather than a physical calendar. Some of the top-rated calendar apps include Fantastical 2,Calendars 5, and Outlook. Share your smart calendar with any family members who are moving with you so that everyone is on the same page.
Designate One Room for Packed Boxes
If you have one room in your home that's relatively empty, make that room the designated "packed box room." As you fill boxes,stack them neatly in this room. This organization tactic will make it easier to keep track of what's already packed and what you still need to pack away. Plus, you won't be tripping over boxes as you walk through your home.
Assign Different Moving Tasks to Certain People
Assuming you have family members moving with you, it will be easier to keep track of what's already done and what still needs to be done if you assign certain tasks to each family member. Make a big list of moving-related tasks on a poster board, and then write someone's name next to each task. Have family members check tasks off as they complete them.
Color Code Your Box Labels
This tip will really pay off when it comes time to unpack. As you'repacking and labeling your boxes, designate a different color for each of your rooms, and then label boxes for various rooms in the assigned colors. For example, you could label boxes of living room items with blue writing and those filled with kitchen items in green writing.Another quick way to color code boxes is to place a strip of colored duct tape on the side of each one.
Maintain a Moving Documents Folder
You don't want to have to sort through an entire stack of papers to find our renter's insurance information when the landlord calls, or spend 15 minutes searching your home for the moving contract to see whether it covers valuables. Purchase a brightly colored folder and keep it in an easily accessed place, like on top of the fridge. Use it to stash any and all documents related to your move.
Pack a Survival Box
When it comes time to unpack, you won't want to have to dig through fifteen boxes to find the basic items you need for the first night.Packing a so-called survival box allows you to avoid this frustration and unpack at your own pace.
Your survival box should contain everything you need for the first couple of days in your new home. This can include kitchen items like glasses and plates, as well as basic hygiene items and a few changes of clothes for each family member. You might need two or three survival boxes if you have a bigger family. Label them clearly so you can locate them easily once you arrive.
Hiring an experienced moving company will also go a long way towards keeping you organized and sane throughout the moving process. Contact ModernMovers for qualified, friendly service.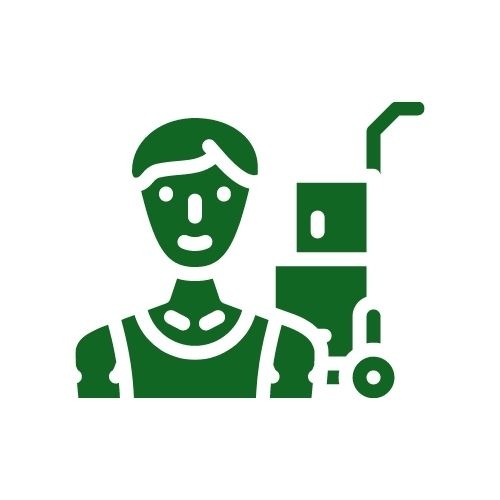 The Modern Movers moving team in Southwest Florida knows the ins and outs of local, long-distance, commercial, office, piano moves, and much more. You can count on these professional movers in Fort Myers and Bradenton to get you to your new home while keeping stress-free!