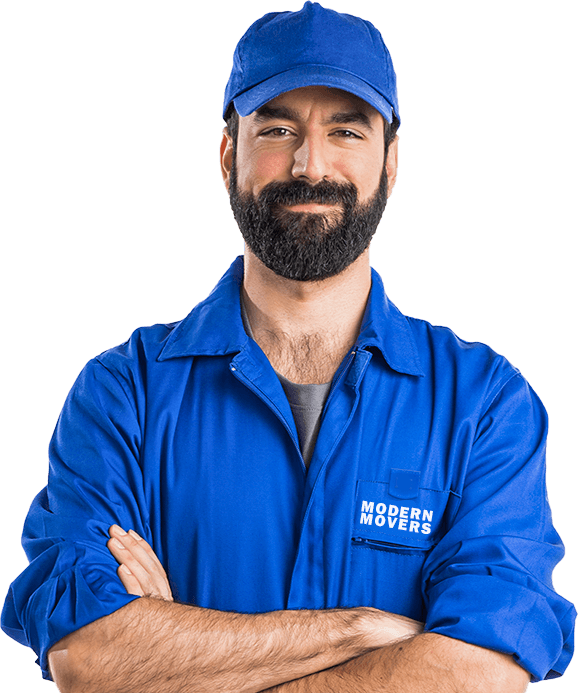 Fort Myers

Commercial Movers
Local and Long Distance Movers
Call

1-800-226-4663

OR Fill out our quick quote form now, and we'll throw in a
free moving supplies kit!
Our Fort Myers Commercial Movers
When you're moving your business from one workspace to another, it is an absolute must that you team up with a group of expert commercial movers in Fort Myers. These movers can perform your relocation with ease, safety, and efficiency. Modern Movers is the leader among Fort Myers commercial moving companies in Southwest Florida that perform relocations. We would be proud to be a part of your next move! There are many reasons to consider our modern moving team for relocation assistance. We provide the best business moving help, and we can bring much more to the table when we're called upon.
The Commercial Movers Fort Myers Florida Trusts
When you're relocating your Fort Myers-based business to another workspace, there are two factors to consider when making your decision of Southwest Florida movers to hire for the job – capabilities, and quality of work. Our modern moving company can take a business to a new place in town thanks to the expertise of our local movers in Fort Myers. Over 40 years of experience as Fort Myers commercial movers has allowed our team to learn the ins and outs of the city like no other company can. Along with these local services, our Fort Myers long-distance movers for business have the experience necessary to take your business supplies and equipment wherever they need to go, no matter what the distance might be.
Our team's services for Fort Myers movers can't be beaten! When paired with our other services, your Fort Myers business move will be a shining success.
What Else Can Our Movers in Fort Myers Assist You With?
Being the modern moving company that we are, we know that there is so much more to performing a relocation than simply taking items from one location to another. Instead, moving should be an all-inclusive service experience and should provide extra benefits to the customer. Many Fort Myers commercial moving companies would scoff at the notion, but ours is proud to provide all things needed to make your move a hit!
When you team up with our movers, you will receive a free moving kit, in which you will find:
2 large boxes

3 medium boxes

5 small boxes

10 pounds of paper

1 dish rack

A roll of packing tape
This moving kit comes with every move and will prove to be of great help when the big day rolls around. Never worry about getting a late start when Modern Movers is on the case for your next Fort Myers commercial relocation.
Team Up with Our Expert Southwest Florida Movers
Looking to plan your next Fort Myers commercial relocation with the assistance of our Southwest Florida Modern Movers? If so, be sure to get in contact with our team today! If you wish to learn more about our services or anything else related to our Southwest Florida moving company, feel free to read some of our expert articles. These articles cover everything from moving tips to insight into the Florida lifestyle.
Last-Minute, Same Day, & Emergency Moving Services Provided By: