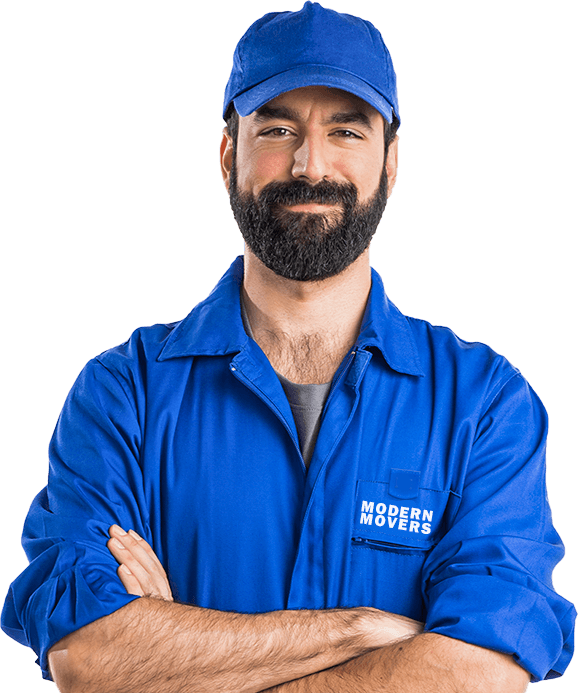 Long-Distance Movers
St. Petersburg
Local and Long Distance Movers
Call

1-800-226-4663

OR Fill out our quick quote form now, and we'll throw in a
free moving supplies kit!
Our St. Petersburg Long-Distance Movers
For great movers St. Petersburg, FL, you can rely on there really are no other Southwest Florida moving companies that comes close to Modern Movers! With forty years of experience in servicing communities across the region in relocations, there is no wonder as to why our team has been able to craft such an amazing service over the decades. And if you are conducting a move that will require a bit more ground to be covered, there really is no one to consider for the job other than our St. Petersburg long-distance movers! The best part of all, the best movers in St. Petersburg, FL, offers a service that won't break the bank while remaining excellent.
What Can Our Long Distance Movers in St. Petersburg Offer?
Relocating in St. Petersburg, FL, is hard enough for companies with experience just within the city's borders. What separates our St. Petersburg long-distance movers from the rest of the pack is that for over 40 years, we have serviced an entire region with excellent service, not just one city. This deep knowledge of the area will make any long relocation a breeze for the Modern Movers team! If you are in need of moving experts who will set you up for success, then look no further than the team who provides a complimentary moving kit with every relocation. This kit will set you up to begin the moving process earlier to ensure that the job gets done on time and in an excellent way.
In this kit you will find:
2 Large Boxes
3 Medium Boxes
5 Small Boxes
1 Dish Pack
1 Roll of Tape
10 Pounds of Paper
The starter kit provided by our expert St. Petersburg long-distance movers will set you up for success before moving day has even come around! If you are in need of any other services however, our team has got you covered for that as well.
What Other Relocation Services in St. Petersburg Can We Offer?
The Modern Movers St. Petersburg movers are experts in long-distance relocations, but that's not all. A long list of other services is also available to choose from when considering a relocation that involves the St. Petersburg area. 
Services such as:
The Leader Among Moving Companies in Southwest Florida
If you are in need of St. Petersburg long-distance movers for your next relocation, be sure to get in touch with Modern Movers, the forty-year seasoned experts of Southwest Florida relocations! Be sure to take a look at some of the other areas we service or read some of our articles to learn more about housing, relocation, life in the area, and more.
Last-Minute, Same Day, & Emergency Moving Services Provided By: