Must-Do Activities in Bonita Springs, FL After Moving Here
Southwestern Florida is one of the most dynamic, picturesque areas to call home, and Bonita Springs is a beachside community on the Gulf Coast that lives up to its name. Bonita means pretty or lovely in Spanish, and it is truly a gorgeous place to live. After our movers in Southwest Florida help you move, don't miss out on these exciting things to do in Bonita Springs and start having fun in your new hometown.
Stroll the Boardwalk at Bonita Beach Park
Head straight to the Bonita Beach Park whenever you can. Located at 27954 Hickory Boulevard, the beach park is at the southernmost tip of Bonita Beach. Stroll the boardwalk, which is great for scenic views and is a prime location for photographs or even selfies. If you're feeling sporty, gather friends for a volleyball game at the sand volleyball court.
When you want a great spot to gather with friends for an outdoor cookout on the beach, the park has shelters with grills and picnic tables. The park also has a playground that local families love to frequent. Special events are often held at the park on weekends. You can join bird-watching expeditions, historical tours, or nature hikes.
Visit the Little Artist Cottages
Find art for your new home at the enchanting little artist cottages that are located next to Riverside Park. Situated along the Imperial River, these cottages house a wide variety of artistic offerings. For instance, Victor's Workshop sells fine art, and seashell designs are available in one cottage. Another houses ceramics, while another offers original oil paintings.
Take Your Pup to Bonita Springs Bark-N-Play Park
Bonita Springs is a very pet-friendly place to live, and dogs will delight in the six acres of beauty at the wooded Bonita Springs Bark-N-Play Park. Different fenced-in areas allow small, medium, and large dogs the chance to safely play with dogs of a similar size. Enjoy a meal with your dog at the on-site picnic tables. If your dog still has energy, take your pet on the paved walking path.
Take a Class or Workshop at the Centers for the Arts
The Centers for the Arts Bonita Springs brings a lot of beauty to the city by empowering aspiring and professional artists of all kinds. It consists of two separate locations. As its name implies, the Center for Visual Arts on Old 41 Road focuses on fine art exhibits. The Center for Performing Arts on Bonita Beach Road focuses more on music, dance, and theatre.
Fun classes and workshops are available for arts professionals or those hoping to take their first art class. You can also find rotating fine arts exhibitions at the Center for Visual Arts, which also frequently features as well as family-friendly plays. You can even get involved in their productions if theatre interests you.
Get Active at the Bonita Springs Recreation Center
The City of Bonita Springs Recreation Center is great for active people of all ages. Find multiple basketball courts and a large gymnasium with a well-equipped fitness room. If hitting the gym on your own isn't your thing, enjoy a wide variety of exercise classes. Whether you prefer table tennis, yoga, pickleball, Tai Chi, gentle stretching, or line dancing, classes are available.
Explore All of Lee County
Bonita Springs is in an aesthetically pleasing county! Branch out beyond the city to explore all there is to do in Lee County. Visit islands in the county such as Estero Island, Pine Island, and Matlacha Island. Explore Mound Key Archaeological State Park. Set off on a drive in any direction and you're sure to discover a beautiful new spot to enjoy near your new home.
Finally, you'll find that Bonita Springs and the surrounding area will continue to delight and surprise you. The sooner you move here, the sooner you can get started having all the fun in the sun that the beachside community has to offer. Our Bonita Springs movers would love to help bring you here.
Contact or call our residential moving company in Florida, Modern Movers, today for a free quote and more information on how our moving and storage services can make your move to the beach a breeze.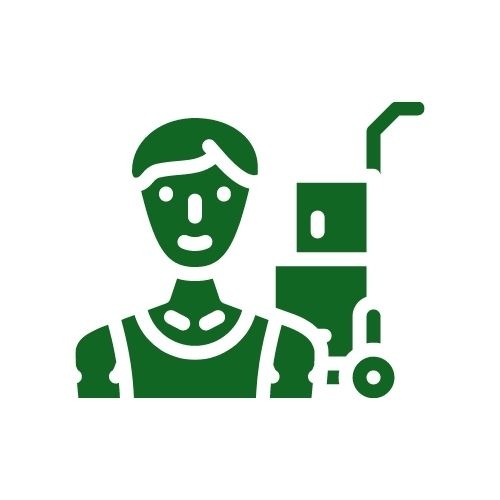 The Modern Movers moving team in Southwest Florida knows the ins and outs of local, long-distance, commercial, office, piano moves, and much more. You can count on these professional movers in Fort Myers and Bradenton to get you to your new home while keeping stress-free!